The Outdoors Issue Editor's Note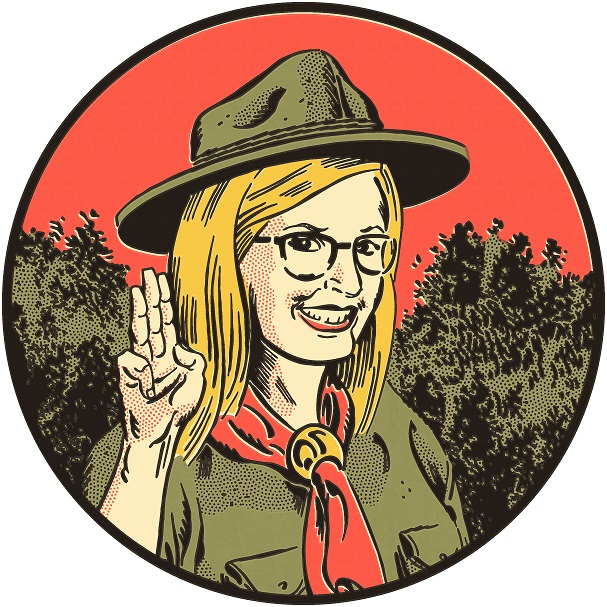 Salutations!
Learning about the great outdoors as a kid is a huge factor in cultivating imagination, whether that comes from your dad telling you stories about the Wolf-Man while eating Hostess snacks in a tent in your backyard, or playing outside until the streetlights came on. When I joined the Girl Scouts in first grade, I had great expectations of becoming Queen of the Wilderness. I'd learn how to tie a rope! Build a campfire! Fish off the dock with my Little Mermaid fishing pole! Run barefoot with wolves! Turned out, the only outdoors-themed event I participated in was going door-to-door selling cookies on the streets of a swampy suburb in Central Florida. Now that was an adventure.
In all seriousness, we're here for one thing: The first ever Outdoors Issue of The Idle Class. You're about to flip through the sweet, sweet pages of your new visual guide to the Ozarks. This issue is packed with amazing submissions from our community, from essays about finding personal freedom to powerful, gripping and—dare I say—neat nature photos.
The breathtaking, dreamy views we see everyday draw us in. They keep us here, engulfed in what seems like a little secret. Wrapping the folklore around our state are the whispering old trees, the neverending rolling hills, the scenic routes that make us ooh-and-ah with every twist and turn. It's the art within the state we live in that keeps our souls inspired and alive, and that's why we've designed an entire issue around it.
I hope you see the beauty of our connected world within the pages of The Outdoors Issue. Then take it outside when you're done and make paper boats to float down a creek. Use it as a small picnic blanket. Shade your face during a sweet sunbathing session. Stand it up on its pages to make a tent for bunnies. Channel your inner child and use your imagination. We're in the Natural State, after all.
Your friendly neighborhood editor,
Julia M. Trupp