TEN WAYS to Have Fun Outside in Arkansas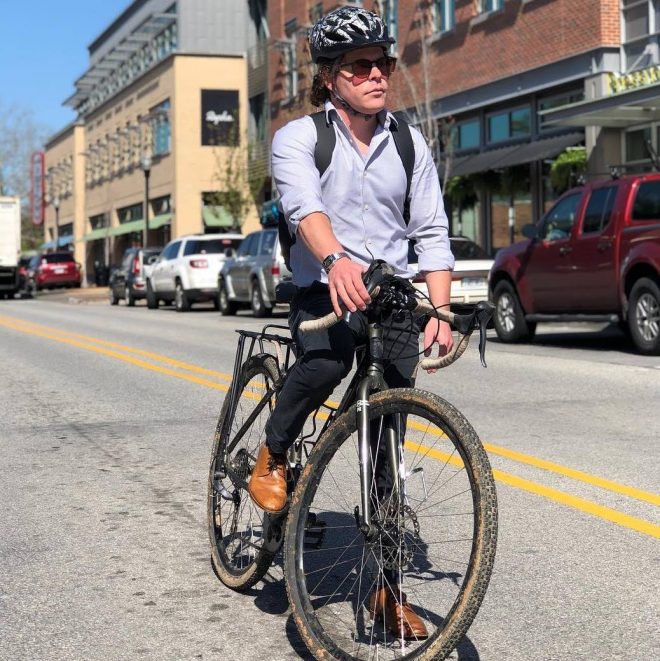 ADVICE / TJ STALLBAUMER
Ride a Bike

Northwest Arkansas is consistently ranked as an incredible place to ride a bike, and that's not a faulty ranking. Purpose-built off-road riding to rival the country's best meets well-built paved trails that can take you across the region with plenty of stops for beer.

Take a Hike

If you prefer moving more slowly, consider trading the bike for a pair of boots and hit the hiking trail. Whether standing atop a scenic vista, or beneath a shadowy canopy, your feet can take you where few other things can. With extraordinary beauty can come great exercise.

Go Forth and Float

Get a raft, a canoe, a kayak, a standup paddleboard, a pool noodle, an inflatable donut or a piece of Styrofoam. Put it in a river or creek. Float down the river or creek.

Kayaking Does Not Always Equal Floating

Calling all forms of kayaking river floats would be like sending your Aunt Jenny to ride Rampage on her 86 Schwinn beach cruiser cause "it's just a bike ride." If you want some sendy water this summer, hit the kayak park in Siloam Springs and take it up a notch.

Point a Bike Downhill

After considering how unfair it would be to limit kayaks to river floats only, I've decided it's unfair to limit bikes to a single category. If you want to come off the ground on your bicycle, pray the Railyard will open, and in the meantime drive out to Eureka for that sweet, sweet downhill.

Explore the Razorback Regional Greenway

Whether walking or on your Razor scooter, you should explore the Razorback Regional Greenway this summer. Criss-crossing NWA, this little ribbon of road is car free, which makes it particularly safe and welcoming for, well, everyone else.

Climb

Rock climbing in Arkansas deserves more fame than it gets. Get to know Horseshoe Canyon Ranch this Summer and you'll probably make tons of new friends in the process, since you're counting on them to not let you come crashing to the earth and an early death.

Hang a Hammock

If you want to look really earthy, you can go hang an Eno hammock somewhere and just sort of swing back and forth. Try Fayetteville's Wilson Park for maximum exposure to other hammockers.

Drink Beer on a Patio

While this isn't an aerobic activity, or necessarily physically good for you, it comes highly recommended by the world's top outdoor enthusiasts because it pairs being outside with drinking beer, and provides a safer activity than downhill mountain biking to bring your dog along.

Sit Somewhere and Try to Be Present

This is the final item on the list because it's the hardest to have fun doing. Sit somewhere beautiful and challenge yourself to think of nothing beyond where you are. Nature makes an appropriate venue for such attempts at clarity, because it can have the incredible capacity to make us feel small — not insignificant, but part of something a little greater.
Honorable mentions or things I wouldn't add because I am biased against them, though other people assure me they're fun:
Hunting

Fishing

Camping (I like to camp but I like other stuff more)

Tanning

Playing an acoustic guitar somewhere publicly