NWA Fashion Week announces fall shows, Black Apple Awards partnership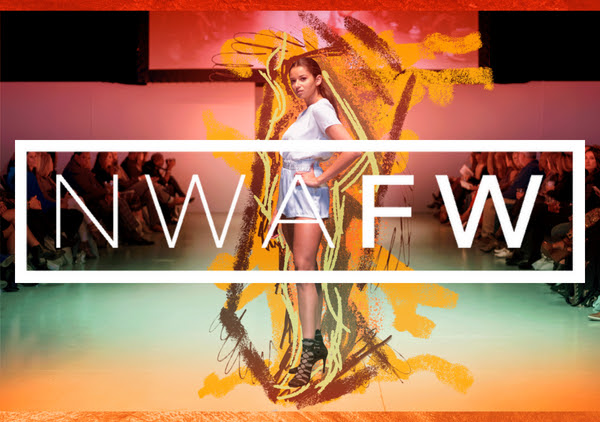 NWA Fashion Week is back for our second annual Fall shows on September 20th- 22nd at Drake Field in South Fayetteville. Doors will open at 6:30 pm with the shows starting at 7:15 pm.
NWA Fashion Week kicks off with a new addition to the line up! To announce a new partnership, NWA Fashion Week is hosting The Idle Class Magazine's Black Apple Awards as the opening night of Fashion Week, along with a new addition, the Arkansas Arts & Fashion Forum Student Designer Showcase.
The Black Apple Awards is an annual online voting competition that honors Arkansas artists in 26 categories including maker, fashion designer, cocktail, chef, brewery, musical group, 2D and 3D artist, and more. We'll be announcing the winners during the opening night of NWA Fashion Week this Fall. Get Black Apple Tickets here.
We are also launching a new program this season, hosting the first ever Arkansas Arts & Fashion Forum Student Designer Showcase. This program brings student designers from across the state of Arkansas to participate the NWA Fashion Week runway shows. This program is brought to the runway through the AAFF Educational Pilot Program, a series of student opportunities and educational programs made possible by a grant from the Walton Family Foundation.
THURSDAY 9.20.18
// THE IDLE CLASS BLACK APPLE AWARDS
The Idle Class Magazines Black Apple Awards Featuring:
2017 Black Apple Award Winning Fashion Designer Rosie Rose (Prairie Grove)
Musical Guests TBA
Special Performances
// AAFF STUDENT DESIGNER SHOWCASE
Dasia Rose (Arkansas Fashion School)
Robbie's Era (Arkansas Fashion School)
SkyBlue by Abby Alba (Arkansas Fashion School)
Sara Wilson (University of Arkansas AMPD)
Jam (University of Arkansas AMPD)
Cottonistas (University of Arkansas AMPD)
FRIDAY 9.21.18
// RUNWAY SHOWS
Brook's Designs and Apparel (Fayetteville)
Exclusive Company (Fayetteville)
MarleyMack Unique Boutique and Gifts (Fayetteville)
Felix Bui (Austin)
Don Morphy (Dallas)
Elizabeth Koerner (Bentonville)
Fox Trot Boutique (Fayetteville)
Damned 2 Divine (Fayetteville)
Hubbard Clothing Co. (Fayetteville / Bentonville)
INKJNK ft. Gean Lee (Bentonville)
SATURDAY 9.22.18
// RUNWAY SHOWS
Richie Clark Clothing (Little Rock)
christianMICHAEL (Kansas City)
Herron Hats (Little Rock)
A'Lyece Lenae Designs (Little Rock)
Hubbard Clothing Co. (Fayetteville / Bentonville)
RGene featuring O'Faolain (Little Rock)
Ellen Elaine (Fayetteville)
22nd Element Clothing & Accessories (Little Rock)
Korto Momolu (Little Rock)
NWA FASHION WEEK SPONSORS
Cosmetics Partner: COVERGIRL
Venue Partner: Jett Aircraft
Production Partner: JTH Productions
Ticketing Partner: Stubs.net
Media Sponsors: KNWA, Fox 24, Arkansas CW
Diamond Sponsors: Citiscapes Magazine, Real Techniques
Platinum Sponsors: 3W Magazine, KFB Events
Gold Sponsors: Danielson Law Firm, Swetnam Cosmetic Surgery
Silver Sponsors: Ropeswing, Janelle's Apothetique
Bronze Sponsors: Uptown Eyes, Springwood's Center for Women