The ninth Prison Story Project opens Saturday night at St. Paul's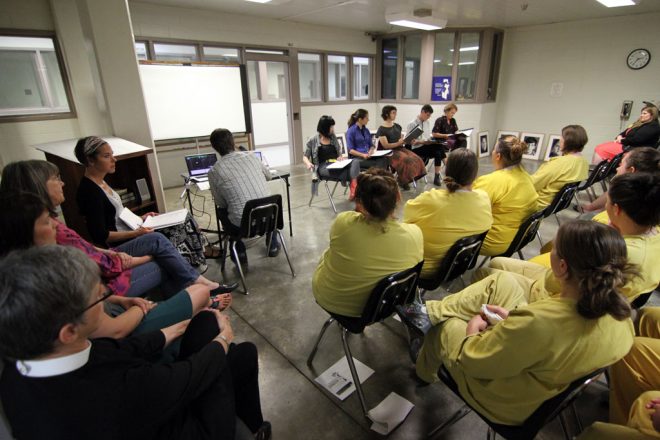 After an intimate performance for 100 female inmates on Thursday afternoon, Stories From the Inside Out returns with the ninth Prison Story Project this Saturday evening at St. Paul's Episcopal Church.
This production from Stories From the Inside Out series features stories from nine female inmates who volunteered for the educational program, which began in August and was led by Jane Blunschi, the project's creative writing director. Participants met twice a week with a team of artists who helped the women explore their stories through creative writing, poetry and music.
Theatre director Erika Wilhite curated the women's stories into a staged reading, which was presented to the women at the Northwest Arkansas Community Correctional Center before a public performance on Saturday. The event is free and open to the public; however, a $10 donation is encouraged because a portion of the proceeds will benefit Magdalene Serenity House. To learn more about the project, visit prisonstoryproject.com.
The Prison Story Project will host a reception at 7 p.m. and the performance at 7:30pm on Saturday, Nov. 23 at St. Paul's Episcopal Church, located at 224 N. East Ave. in Fayetteville.