Crystal Bridges Museum of American Art appoints new chief education officer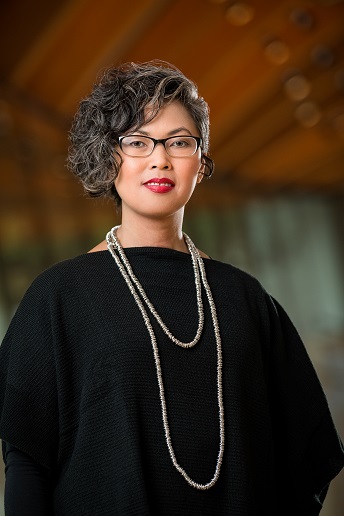 WORDS + PHOTOS COURTESY / CRYSTAL BRIDGES MUSEUM OF AMERICAN ART
Crystal Bridges Museum of American Art announced the appointment of Marissa Reyes as Chief Education Officer. Effective Dec. 9, Reyes will lead the vision for education at Crystal Bridges as a key part of the leadership team.
Marissa Reyes comes to Crystal Bridges with 20 years of experience in arts and culture sectors, most recently from Museum of Contemporary Art Chicago (MCA), where she was the Director of Learning and Public Programs. In this role, she was responsible for the strategic and creative leadership of the museum's full range of programs, including school partnerships, lectures and gallery talks, symposia, student tours and workshops, family days, events, teen programs, and community engagement. At MCA, Reyes spearheaded important initiatives, such as the museum's award-winning S.P.A.C.E. (School Partnership for Art and Civic Engagement) and Teen Creative Agency (TCA) programs that continue to garner accolades for innovation. Previously, she was Associate Director of Programs at Urban Gateways: Center for Arts Education, where she developed an integrated program of artist residencies and teacher professional development in Chicago Public Schools. Reyes frequently served as a panelist, grant reviewer, and curriculum adviser. She was the recipient of the 2014 Illinois Museum Educator of the Year Award.
"We're excited to welcome Marissa to the leadership team — I know she will bring new learning opportunities for students, teachers, and visitors and help further the study of American art," said Rod Bigelow, Crystal Bridges executive director, chief diversity and inclusion officer. "This new and expanded role will help connect the range of educational programs to the mission of providing access to the arts. Marissa has successfully demonstrated her ability to increase arts through community collaborations and innovative programs that have positively impacted diverse audiences."
The Chief Education Officer is responsible for the education division and will work cross-departmentally to develop some 800 public programs (lectures, classes, family events, and more), school and teacher programs, community outreach, the guide program, online learning, and access and inclusion initiatives that include on-site accommodations and programs for individuals with disabilities.
"I am thrilled to join Crystal Bridges. The museum is a vibrant platform for creativity, lifelong learning, and civic and cultural engagement," said Reyes. "I look forward to working across the institution to help create transformative experiences through art."
Reyes and team will maintain focus on the Willard and Pat Walker School Program, which has provided school field trips for more than 260,000 students since it was developed in 2012. Through the program, Crystal Bridges offers K-12 schools reimbursement for transportation, a tour with a trained museum educator, and a free lunch. In 2012, a study was conducted by the University of Arkansas to determine the impact of school field trips to the museum on students. It was the largest study of its kind and yielded significant results, showing that students saw increases in critical thinking, recall, tolerance, empathy, and cultural interest with the greatest effect in rural and high poverty schools and minority students.
These findings formed the basis of the online learning courses designed to increase access to arts education, and for the Windgate School Partnership Program in 2017, which places teaching artists in the classroom, studies the impact, and identifies issues facing schools with the goal of developing responsive arts-based initiatives to improve student outcomes. The initiatives focus on quality education, arts access, learning readiness, and workforce skills with an emphasis on underrepresented and lower socioeconomic youth.
About Crystal Bridges
The mission of Crystal Bridges Museum of American Art is to welcome all to celebrate the American spirit in a setting that unites the power of art with the beauty of nature. Since opening in 2011, the museum has welcomed 4.6 million visitors, with no cost for admission. The collection spans five centuries of American masterworks from colonial to current day and is enhanced by temporary exhibitions. The museum is nestled on 120 acres of Ozark landscape and was designed by world-renowned architect Moshe Safdie. A rare Frank Lloyd Wright-designed house was preserved and relocated to the museum grounds in 2015. Crystal Bridges offers public programs including lectures, performances, classes, and teacher development opportunities. Some 260,000 school children have participated in the Willard and Pat Walker School Visit program, which provides educational experiences for school groups at no cost to the schools. Additional museum amenities include a restaurant, gift store, library, and 5 miles of art and walking trails. For more information, visit CrystalBridges.org. The museum is located at 600 Museum Way, Bentonville, AR 72712.