Nasty Women NWA to Hold Art Events at Local Venues for NWA Center for Sexual Assault in April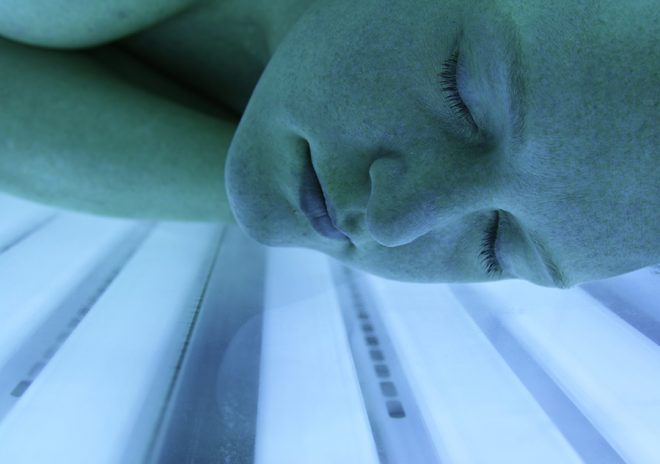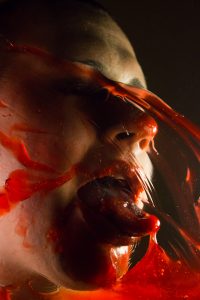 Nasty Women Northwest Arkansas is pairing up with Stage Eighteen, a new arts venue in downtown Fayetteville, and NWA Center for Sexual Assault, a regional nonprofit that serves as a safe space for victims, to hold arts events throughout the month of April, National Sexual Assault Awareness Month. While the home base and month-long art show will be at Stage Eighteen, events will also occur at Local Color Gallery in Fayetteville, 21c Museum Hotel in Bentonville, and Backspace and Lala Land, DIY arts venues in downtown Fayetteville.
Nasty Women NWA is joining together artists, writers, comedians, and musicians for multi-faceted arts experiences occurring multiple times each week in April. A 'zine will also be sold throughout the exhibition featuring writing and artwork. A majority of all proceeds from events and art sold will go to the NWA Center for Sexual Assault.
Nasty Women is a global art movement that serves to demonstrate solidarity among artists who identify with being a Nasty Woman in the face of threats to roll back women's rights, individual rights, and abortion rights.
This regional exhibition is an expansion from the first Nasty Woman Exhibition which took place January 12, 2017 at the Knockdown Center in Maspeth, New York to coincide with the presidential inauguration as an act of protest. This initial exhibition raised over $42,000 for Planned Parenthood and received recognition from The Guardian, Hyperallergic, The Huffington Post, and Vice, among others. With over forty fundraising art exhibitions taking place around the United States and abroad, Nasty Women Exhibitions also serve to support organizations defending these rights and to be a platform for organization and resistance.
April 1st, It's No Joke at Stage Eighteen, 7-10pm: Kick off Nasty Women Northwest Arkansas month with a performance by That's What She Said, a comedic storytelling troupe. Tickets are $20 and will sell out! For more information visit the That's No Joke Facebook event. For tickets: https://www.eventbrite.com/e/its-no-joke-featuring-thats-what-she-said-tickets-32521576912
NASTY WOMEN WEEK 1
April 6th, First Thursday, Stage Eighteen and Local Color, 6-9pm: Join us for an art reception at two locations in alignment with the First Thursday on the Fayetteville Square. The show at Stage Eighteen will be up throughout the rest of the month while the art at Local Color will only be up that weekend. Musicians and artists involved will be announced shortly. Victoria Keddie will also include her ESP TV news van,  a project dedicated to promoting the performing and media based arts through direct collaboration with artists via live television production.
April 8th, Panel Discussion at 21c Museum Hotel, 7pm: Join New York's Nasty Women Organizers Jessamyn Fiore and Victoria Keddie along with local panelists in downtown Bentonville as they discuss the ideas behind the exhibition and movement.
NASTY WOMEN WEEK 2
April 14 and April 15, Small works show at Backspace, 7-11pm Friday and 4-late on Saturday: Art doesn't have to be expensive, and supporting NWA Center For Sexual Assault can come in many ways! At this event, makers will be selling prints, mugs, zines, and more. Friday night will feature a night of folk musicians including Allison Williams and Rachel Reynolds while Saturday will culminate in a rock show, featuring Witchsister, Ten High, and Spirit Cuntz. $5 suggested donation for music.
NASTY WOMEN WEEK 3
April 21, installation at Lala Land, 7-11: Artist and curator Mikayla Hoffman will present a one-night-only installation-based art and music experience. $5 suggested donation.
April 22, Nasty Women Comedy Night, Four Ladies For Ladies By Ladies at Stage Eighteen, 7pm: Organized by Laura Weiderhaft, join a cadre of professional comedians, professional women, and all-purpose professionals, for a night of tittering and polite nodding as they dismantle the patriarchy one punchline (or awkward pause for laughter) at a time. Featuring sets by Laura Weiderhaft, Rachel Runder, Caroline Ezell, and Kaia Hodo.  $5 door.
NASTY WOMEN WEEK 4
April 27, Mess Hall and Rodeo Book Club comedy shows at Backspace 8pm-12am: Your favorite monthly arts variety show and improv comedy combo will present a themed night to align with the Nasty Women exhibition. $5 suggested donation.
April 29, Performance Night and Closing Reception at Stage Eighteen, 7-10pm: Organized by Cynthia Post Hunt, co-curator of the Inverse Performing Arts Festival, this event will feature both local and out-of-town performance artists. Come bid farewell to the exhibition at this last event, your last chance to buy art toward NWA Center for Sexual Assault! $5 suggested donation.
For more information about the Northwest Arkansas exhibition and events, contact Samantha Sigmon at k.samantha.sigmon@gmail.com or Helen Maringer at helenmaringer@gmail.com or visit https://www.facebook.com/NastyWomenNWA/.
For information about the NWA Center for Sexual Assault: https://www.facebook.com/nwarapecrisis/
For more information about Nasty Women Exhibitions: