Arkansas Cinema Society Launches with Jeff Nichols, Mary Steenburgen and former Gov. Mike Beebe on the Board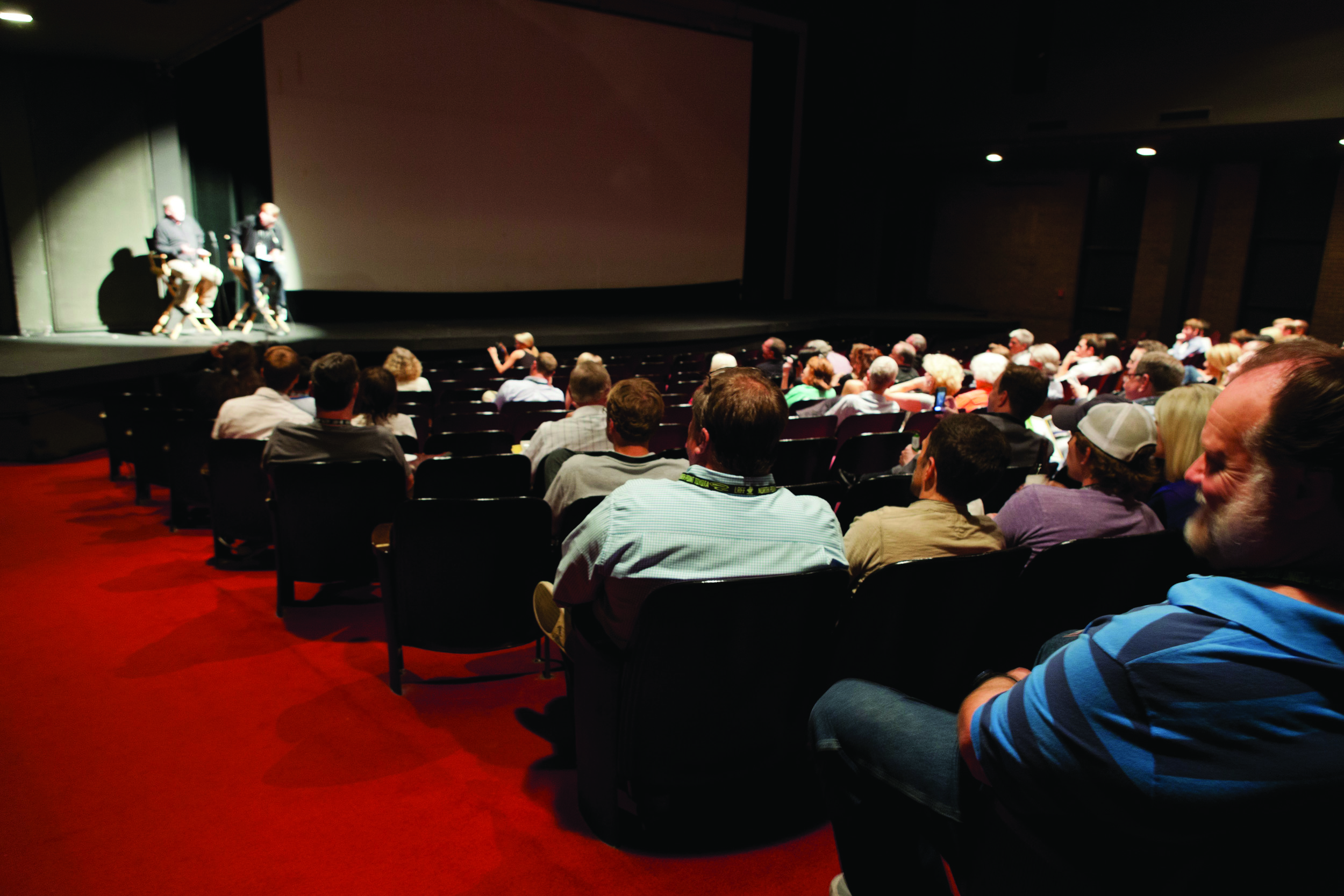 Arkansans supporting filmmaking announced today that they have formed the Arkansas Cinema Society ("ACS"). Their mission is to build a film community within our state where film lovers can watch films, share ideas, connect with each other and nurture the new and existing film talent within our state through increased exposure to filmmakers and their art.
The ACS will host film events, seminars, panel discussions and screenings throughout the year, starting with an inaugural cinema event hosted by Jeff Nichols, August 24th-26th this year in Little Rock. The ACS and Nichols hope to grow this event into a unique, curated festival to take place every year in Little Rock, starting in August of 2018. In addition, Nichols has committed to hosting three seminars on the craft of filmmaking in the ACS's first year. More details will be shared in the coming weeks and months.
Writer/Director and Arkansas native Nichols will chair the board, which is also announcing its members today. The board is comprised of filmmakers as well as civic and business leaders. Nichols wrote and directed Mud, starring Matthew McConaughey and Reese Witherspoon, which was filmed entirely in Arkansas, and the 2016 release Loving, whose lead actress, Ruth Negga, was nominated for an Academy Award for her role in the film.
In addition to his forthcoming film projects, Nichols is also currently teaching a course with McConaughey on Mud at the University of Texas and was inducted into the Texas Film Hall of Fame this month.
"We hope to bring great films and filmmakers to Arkansas throughout the year as well as support and nurture all of the amazing talent that Arkansas produces," said Nichols. "By initially gathering a network of film lovers, we hope to eventually establish events, programs, grants and even theaters that make access to all of this possible."
Also serving on the board are Academy Award winning actress and Arkansas native Mary Steenburgen; former Arkansas Governor Mike Beebe; Alison Williams, Governor Asa Hutchinson's Chief of Staff; and Graham Gordy, co-creator of Cinemax's Quarry and writer/actor/producer of the feature film Antiquities, shot entirely in Arkansas last fall.
"I care deeply about Arkansas and its budding film community," said Steenburgen. "I would love to bring the world of film, with all of its possibilities, closer to Arkansans. The initial board members of the Arkansas Cinema Society have the perfect mix of industry professionals and community support to make it possible. Our state, with its physical beauty and welcoming people, has so much potential as a film and TV location."
Gordy added, "I was a kid in Conway in the 80s and 90s who loved movies, but there didn't seem to be many examples that a life in that field was possible, much less education or programs geared toward it. The Arkansas film community has grown, but community is a chain-letter, and adding our names and building on this could mean acquainting the next generation of Arkansas filmmakers with both the best versions of contemporary film and the ever-shifting needs of the industry."
A list of the full initial board is included in this packet, along with those, including the Film Society of Little Rock, who have agreed to partner with the ACS.
Filmmaker Kathryn Tucker will serve as Executive Director of the Arkansas Cinema Society. Tucker, a 6th generation Arkansan and Little Rock native, is a graduate of Central High School and the University of Pennsylvania. She has produced both feature films (All the Birds Have Flown South, Antiquities) and shorts (One Please), all shot in Arkansas and is a member of the Directors Guild of America. She has worked on the directing teams of Oblivion, Glee, This Is 40 and Just Go With It, to name a few.
"If we can foster more talent like Jeff Nichols, Mary Steenburgen and Graham Gordy and keep them involved in Arkansas, imagine what other young talent they might ignite," said Tucker. "Along with making films, I am dedicated to Arkansas and growing its film community. ACS will be focused on unifying filmmakers in Arkansas, and connecting them to each other and the industry. When we work together, we all do better. Collaboration is what I loved so much about filmmaking in the first place – that, and the popcorn."
ACS Mission Statement
"The mission of the ACS is to build a film community in Arkansas where film lovers can watch films, share ideas, connect with each other and nurture the new and existing film talent within our state through increased exposure to filmmakers and their art." People interested in the ACS can sign up for information and updates on our website: www.arkansascinemasociety.org