"Moments" exhibition to open at Cantrell Gallery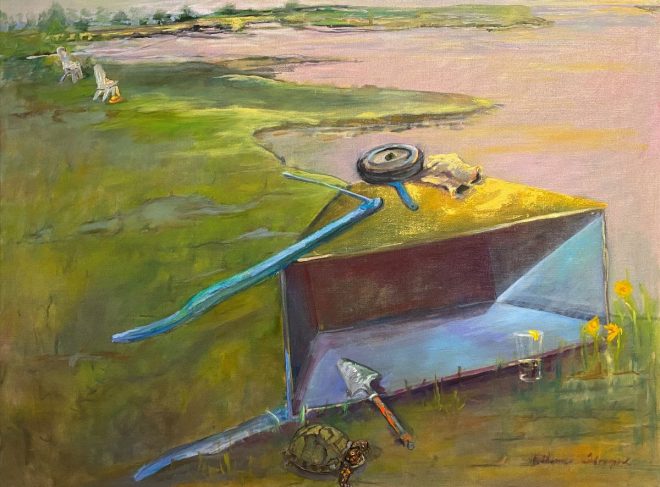 Cantrell Gallery will host "Moments," an exhibition by painter Rebecca Thompson from May 21 through July 18.
"This body of work is about capturing moments of connection—between people, between us and the landscape, or an object. Using light and shadow, I create images that reconnect us with what brings us comfort and with what defines us and with what makes us smile. And I hope, with what makes us think in a different way. Moments to remember and celebrate," Thompson said in an artist statement.
Instead of the virtual hosting many galleries have opted for during COVID-19 closures, the gallery is changing up how viewers can experience the artwork.
Starting at 5:30 p.m. May 22, the first five attendees to arrive will be allowed to enter the gallery, see the exhibit and greet the artist. A well-spaced line will form outside, on the covered sidewalk, and as people exit, more will be admitted – meaning there will not be more than nine total people in the gallery at any given time, according to a press release. Images and video of the exhibition will be posted on social media on May 20.
The gallery owners will be wearing face masks and recommend those in attendance wear them as well.
"An art gallery is a great place to practice not touching anything, because that's what they always say about art anyway!" the gallery owners said in an email.
Thompson is a native Arkansan. She studied art at the University of Arkansas at Little Rock. Her work is in corporate and private collections regionally and on the East Coast and has been featured in regional publications. Thompson's work has been accepted in several juried shows including the Arkansas Arts Center's Delta Exhibition. She lives in Little Rock where she is the devoted servant of a cat and two dogs.