The Momentary Announces Spring Lineup and Headliners for FreshGrass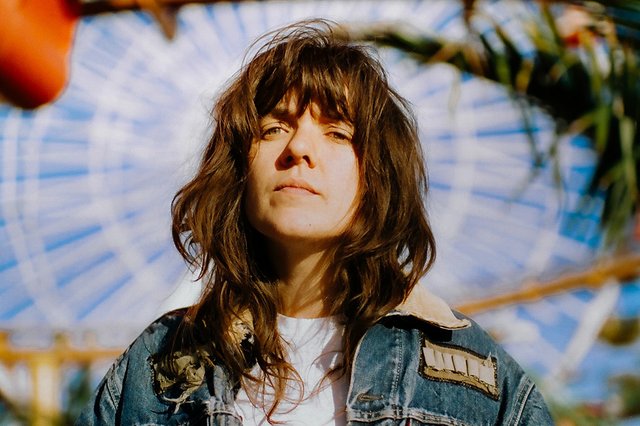 The Momentary, a new contemporary art space opening February 22, 2020, has announced the program lineup through April 2020, including first bands to join the two-day music festival, FreshGrass | Bentonville. The full spring lineup can be found online here. Momentary members can purchase tickets today either online or by calling 479-657-2335; tickets will go on sale for the public on December 19.
Visitors can expect a diverse lineup of programming at the Momentary, beginning with the opening weekend, which will include TIME BEING, the space's inaugural festival of performance. TIME BEING will take place February 22-23, with a Momentary member preview on February 21. This festival will offer dance, music, and theater experiences by artists from around the world including Courtney Barnett, FM Belfast, BANDALOOP, and Kristin Worrall, as well as pop-up performances.
"TIME BEING will provide a sampling of what's to come and celebrate the Momentary opening by highlighting artists working today across different genres of music, featuring work by a performance-making pastry artist, a skateboarding-meets-contemporary art video work, a vertical performance group, and more," said Pia Agrawal, curator of performing arts. "Throughout the opening weekend and into the inaugural season, we invite members and visitors to get to know the Momentary and discover their next favorite artist."
A wide range of local and international artists will take the stage at the Momentary throughout the season, including multiple Grammy award-winning artists Kronos Quartet and Mexican singer Lila Downs, UK/South African jazzers Shabaka and the Ancestors, and Kim Gordon leading a live soundtrack performance of Andy Warhol's film Kiss. Other notable programs this spring include Tania El Khoury's Gardens Speak, a performance-installation containing the oral histories of 10 ordinary people who were buried in Syrian Gardens for protesting in the streets during the early periods of the uprising, writer Hilton Als's intimate work-in-progress performance titled Edna Lewis, and the Arkansas New Play Festival in collaboration with TheatreSquared in Fayetteville, Arkansas.
FreshGrass | Bentonville
FreshGrass, the highly anticipated festival of cutting-edge bluegrass and roots music, is making its Arkansas debut at the Momentary on April 24–25, featuring Alison Krauss, Old Crow Medicine Show, Steep Canyon Rangers, Sarah Jarosz, Alison Brown, Ruthie Foster, Flor de Toloache, Leyla McCalla, and Smokey and the Mirror, with more artists to be announced soon.
FreshGrass will feature music on indoor and outdoor stages, in the galleries, and throughout the campus. The festival is presented in collaboration with MASS MoCA, where FreshGrass is currently held annually in September.
"We are delighted for the opportunity to bring FreshGrass to Bentonville in the festival's 10th year. The Momentary is the perfect partner to expand our mission of preserving, promoting, and creating innovative grassroots music—with some serious Arkansas flair!" said Chris Wadsworth, FreshGrass executive producer. "We've had a great time building a lineup of musicians, some of whom are old friends, some of whom are new to FreshGrass, but all of whom are excited to be a part of our inaugural effort in Bentonville."
The festival will feature FreshGrass and No Depression Awards, a music contest for unsigned talent judged by industry professionals, featuring up to $30,000 in cash prizes and recording time at Compass Records' studio in Nashville for the winners. The award categories include guitar and duo. Six finalists, three in each category, travel to the festival to perform in front of a jury and a live audience. All finalists will perform throughout the weekend on pop-up stages and in the galleries. More information about FreshGrass and No Depression Awards can be found here.
In addition to the awards, festival events include camping, workshops, FreshKids with family friendly activities, local food favorites, late-night jam sessions with professional musicians playing among the crowd, and pop-up performances throughout the Momentary's campus. FreshScores, a film and live music event commissioned by the FreshGrass Foundation to pair original music with enlivened silent films, comes to Bentonville with Leyla McCalla, Alison Brown, and more.
FreshGrass | Bentonville two-day adult tickets are now available to the public for $80, $25 for kids 7-16, and free admission for kids six and under. Momentary members receive early-bird pricing of $70 on two-day adult tickets for an extended period of time. Single-day tickets will be offered closer to the event, as space allows. Guests can enhance their festival experience with a FreshPass ticket, now available for $250, which includes access to the Reverb Room, an exclusive hangout space offering an open bar (beer, wine, and soft drinks), reserved seating area, and dedicated restroom facilities. FreshGrass tickets can be purchased online here. FreshGrass is held rain or shine.
Momentary Membership
The Momentary membership program features three membership levels with benefits ranging from early access to information and events, a 20 percent discount on general admission event tickets, and daytime access to coffee services at the Tower Bar. More information about the Momentary membership program can be found here.
Hours
Starting February 22, 2020, the Momentary galleries will be open Sunday, Tuesday, and Wednesday from 10 a.m. to 7 p.m., and Thursday through Saturday from 10 a.m. to 10 p.m. (closed Monday). Thanks to Walmart, general admission is free to the Momentary.
TIME BEING AT A GLANCE (February 21-23, 2020)
| | | | |
| --- | --- | --- | --- |
| Date        | Time | Event | Type |
| Feb. 21 | | MO MEMBER PREVIEW DAY | |
| | 6 PM | Home Balance, Hillerbrand + Magsamen | Performance |
| | 6:45PM | BANDALOOP | Performance |
| | 7 PM | Courtney Barnett (Solo) | Music |
| | 8:15 PM | Skateboarders vs Minimalism, Shaun Gladwell | Film |
| | 8:30 PM | Mary Lattimore | Music |
| | 9:30 PM | FM Belfast | Music |
| | 10:30 PM | Spokaoke, Annie Dorsen | Performance |
| Feb. 22 | | OPENING DAY OF THE MOMENTARY | |
| | 11 AM | First Things First, For You | Performance |
| | 12 PM | Keir GoGwilt | Performance |
| | 1 PM | Home Balance, Hillerbrand + Magsamen | Performance |
| | 2 PM | The Recipe, Kristin Worrall | Performance |
| | 3 PM | First Things First, For You | Performance |
| | 5 PM | A Study on Effort, Bobbi Jene Smith | Performance |
| | 5 PM | Spokaoke, Annie Dorsen | Performance |
| | 6:45 PM | BANDALOOP | Performance |
| | 7 PM | Hermigervill | Music |
| | 7:15 PM | Skateboarders vs Minimalism, Shaun Gladwell | Film |
| | 8 PM | Courtney Barnett (Solo) | Music |
| | 8:15 PM | Skateboarders vs Minimalism, Shaun Gladwell | Film |
| | 9 PM | Mary Lattimore | Music |
| | 10 PM | FM Belfast | Music |
| Feb. 23 | | | |
| | 11 AM | First Things First, For You | Performance |
| | 1 PM | Home Balance, Hillerbrand + Magsamen | Performance |
| | 2 PM | The Recipe, Kristin Worrall | Performance |
| | 3 PM | First Things First, For You | Performance |
| | 3 PM | Keir GoGwilt | Performance |
| | 5 PM | Spokaoke, Annie Dorsen | Performance |
| | 6 PM | A Study on Effort, Bobbi Jene Smith | Performance |
| | 6:15 PM | Skateboarders vs Minimalism, Shaun Gladwell | Film |
SPRING LINEUP AT A GLANCE
Date       
Time
Event
Type
Feb. 21-23
All weekend
TIME BEING Festival (see breakout above)
Performance Festival
Feb. 29-Mar. 8
12-7 PM
Gardens Speak, Tania El Khoury
Performance
Feb. 29-Mar. 8
12-7 PM
Tell Me What I Can Do, Tania El Khoury
Performance Installation
Mar. 3
8 PM
Vinal with Ivy Barney
Music
Mar. 4
5:30-7 PM
Member Moment: Chef's Chat
Member Event
Mar. 5
7 PM
RaMell Ross, Hale County This Morning, This Evening
Film
Mar. 10
8 PM
Lila Downs
Music
Mar. 12
7 PM
State of the Art 2020: Reflecting Communities
Talks & Lectures
Mar. 14
8 PM
Anna Meredith
Music
Mar. 17
7 PM
INVERSE Lab with Esther Neff
Performance
Mar. 21
8 PM
Edna Lewis, Hilton Als (Work in Progress)
Performance
Mar. 21
8 PM
Al Bell Presents: A Soul Music Experience
Music
Mar. 27
6 PM
A New Between, Jaimie Henthorn
Performance
Mar. 27
8 PM
Shabaka and the Ancestors
Music
Mar. 28
8 AM
A New Between, Jaimie Henthorn
Performance
Mar. 29
2 PM
A New Between, Jaimie Henthorn
Performance
Mar. 29
7 PM
Sound for Andy Warhol's KISS
Music
Apr. 2
7 PM
Khalik Allah, Black Mother
Film
Apr. 3
7 PM
We live in explosive times, {the empty set}
Performance
Apr. 4
8 PM
The Necks
Music
Apr. 7
8 PM
Vinal with Monica Kumar
Music
Apr. 8
6-8 PM
Member Moment: RØDE House Tour
Member Event