GUILTY PLEASURES: Trae and Weisi Basore | Barcleeta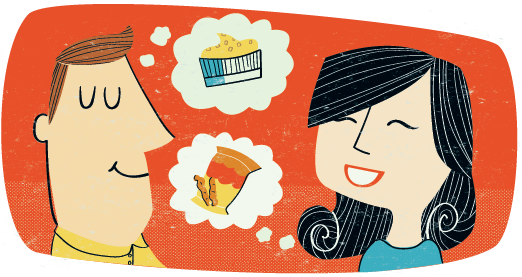 Favorite Guilty Pleasure Food?
Trae Basore: Rotel Cheese Dip with Jimmy Dean's Spicy Breakfast Sausage. As everyone knows, Arkansas is the largest consumer of Rotel in the U.S. – it's at every sporting event, family together. It's just downright good. 
Weisi Basore: Flamin' Hot Cheetos. I could eat bags and bags of this (and have in the past) until my fingers are tinged red for days.
Guilty Pleasure Song?
TB: That would be "Nice & Slow" by Usher. I was in high school when that song came out, and you can imagine how my 16-year-old self felt about it.  
WB: "Faithfully" from Journey. Always have to fight the urge to hold up a lighter-but mostly I just belt it out in the car, when I'm alone.
Guilty Pleasure TV Show?
TB: "Cops" (with runner-up as "Jersey Shore"). Who doesn't like watching real-life trainwrecks happening? The people are just so, so ridiculous, especially when you get a "Tazed & Confused" edition.  
WB: I watch many shows others consider guilty pleasures (Jane Austen/English regency dramas for instance), but my husband would argue that my Chinese historical soap operas are the guiltiest/cheesiest of them all (i.e. Nothing Gold Can Stay, Ruyi's Royal Love).  Keeps me fresh on my Mandarin and maudlin melodrama. 
Guilty Pleasure Bad Movie? 
TB: "Waterworld." One of Kevin Costner's finest non-sports movies.  
WB: "So I Married An Axe Murderer."  Totally panned by critics and audiences at the release, but one of my all time faves. Who doesn't remember Mike Myer's "Woman, Whoa Man" poetry slam song?