Mid-Century Modern Nosh: Cocktails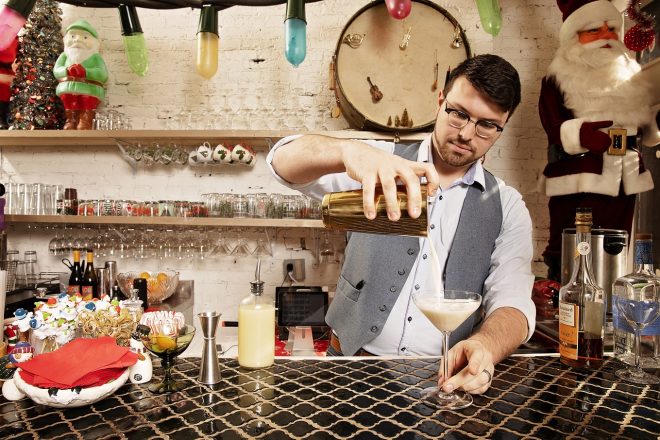 WORDS / CASE DIGHERO
PHOTOS / MEREDITH MASHBURN
At The Idle Class, we live to host a fabulous party, and if you were a guest at the 2019 Black Apple Awards, then you know it's one of the things we do best. In an attempt to celebrate the Golden Age of Fabulous Parties, that being the Mid-century Americana, we thought it only right that we focus our soiree eye on something, shall we say, a little more retro-centric from that extraordinary era.
Gone with the Gin vs. Tequila Mockingbird
The end of WWII gave American society something to celebrate, so it's no wonder people were imbibing more than ever, making it acceptable at lunch, the work place, weeknights, and most important of all, home cocktail parties.  And let's be honest, nothing is more stylish or chic than swirling ice in a rocks glass donned in crushed velvet and heels. Our guest bartender, Alexander von Bose of Eleven at Crystal Bridges, designed a couple sexy, cool cocktails for our party…and they're such a cinch to prepare, you'll be the life of the fete at your next social gathering.   
AUTUMN IN JALISCO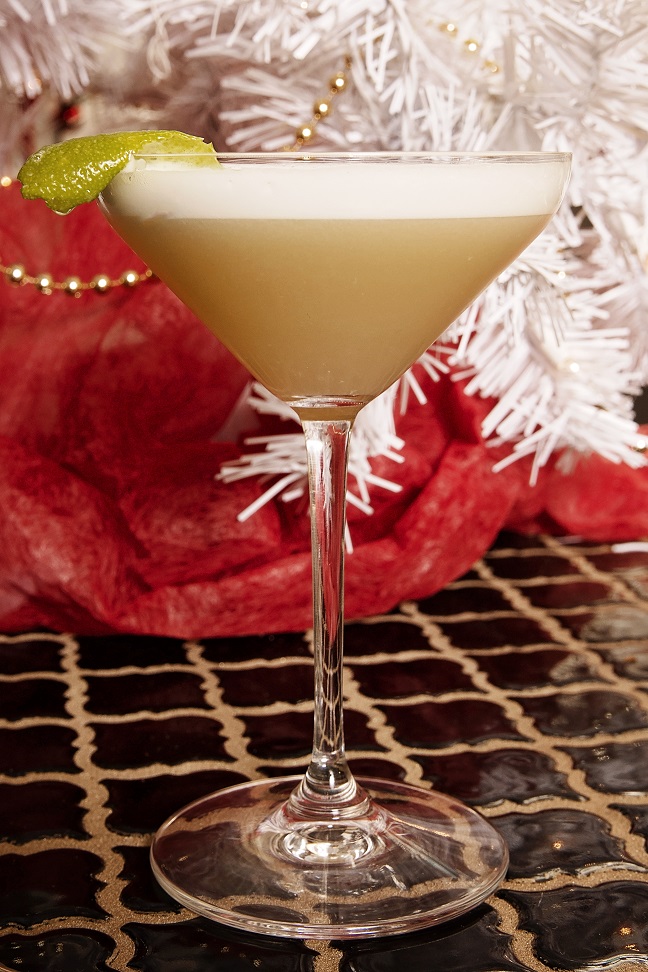 2 oz. Rancho Alegre Tequila
.5 oz. Calvados
.5 oz. Lime Juice
.25 oz. Falernum
1 Egg White
Add all ingredients to shaker and dry shake 10 seconds. Add ice and shake another 10 seconds. Strain over chilled martini glass. Char a lime peel and garnish.
AUTUNNO NEGRONI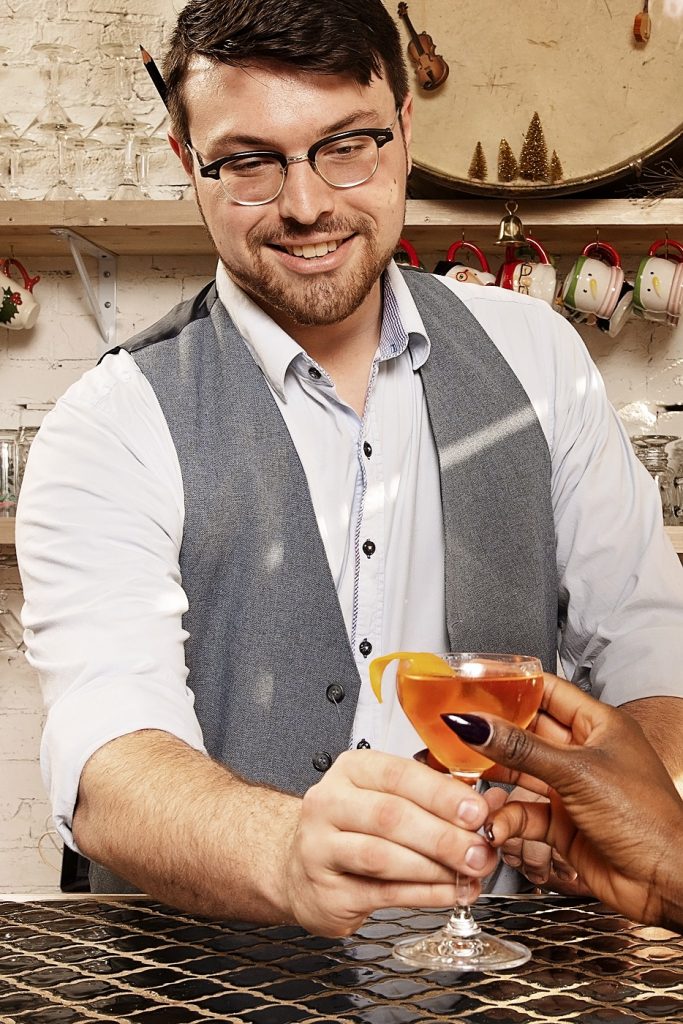 1 oz. London Dry Gin
1 oz. Blanc Vermouth
.75 oz. Cappelletti Alta Verde Amaro 
.25 oz. Genepy, Dolin Genepy des Alpes
Add all ingredients to mixing glass and stir for 10 seconds. Strain over large ice cube in rocks glass. Garnish with orange peel.