Jade Howard of JadefOX Pictures talks photography, Levitation series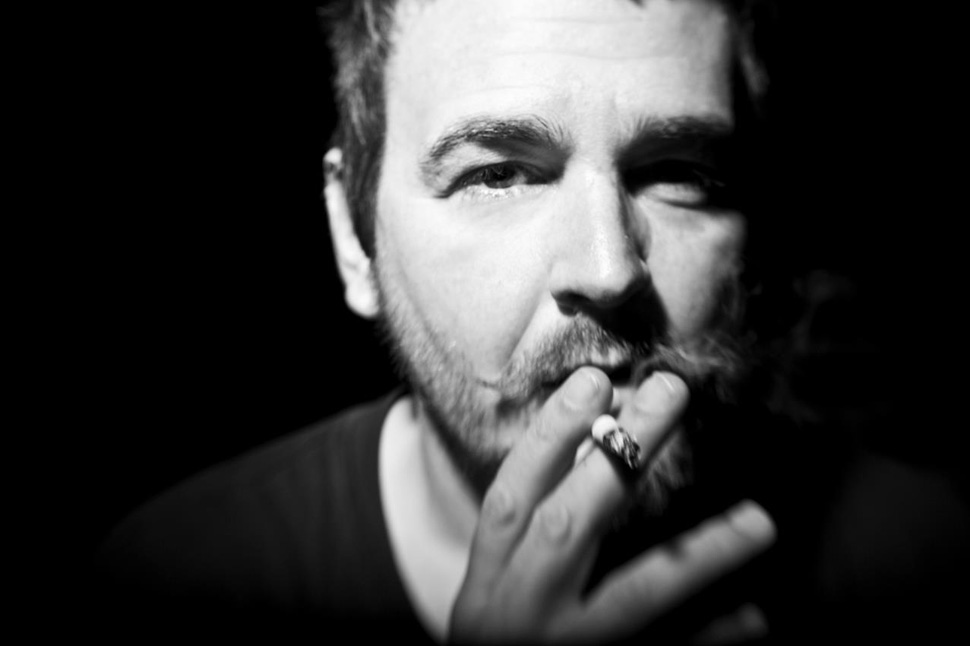 By Kody Ford
Idle Class Editor 
Jade Howard wanted a change.  He'd grown tired of working as a bartender while attending school at San Diego State University. Howard, a Navy veteran, felt listless and lost, but that all changed thanks to a random encounter.  One day he saw some kids in black and followed them to art gallery.  That's how it all began.
Howard struck up a friendship with this group and discovered fine art photography.  Soon, he enrolled in classes at SDSU and studied under Walter Cotton, a photography professor whose work had been hung in galleries around the world.  Between his new friends and professor, Howard received the feedback and encouragement to push his limits.  He decided that the only way to get better would be to immerse himself in photography.  So he headed for Dallas where he landed a gig as a photographer's assistant, a job that took up the next five years of his life.
"Technically, I really honed my skills, but creatively, it's a killer," said Howard.  "When you're assisting, once you get into the fold you make a pretty decent living. The thing is if you don't start shooting on your own time and create your look and portfolio, you'll end up being stuck as an assistant.  We call them Lifers."
While the lack of responsibility and headaches seemed appealing at first, Howard became determined to avoid the fate of the Lifers.
"Some of them you can just see it in their face that they're mad at the world," he said. "That's why I really pushed myself to leave Dallas and move to L.A.  When I got there, I promised myself I would assist unless I really needed to."
His time in Los Angeles had it's ups and downs.  He began working on his portfolio pieces—the Unknown Source Lighting series.
"I was feeling really productive and creative at the same time which was rare," said Howard. "Doing this series is when I felt like I'd found my vision."
After meeting the creative director at Variety, Howard submitted his portfolio and soon found himself taking portraits on A-listers like Elizabeth Banks, Danny Boyle, and Gus Van Zandt. This freelance job provided him with a good living for a little over a year.  Then the magazine began using wire photographers to save money.  This, combined with the economy's crash in 2008, took it's toll on Howard's career.  He soon found himself sleeping in his car and getting the occasional job with Marc Ecko's Cut and Sew line.
"It's difficult to carve out a living as a full-time photogher, but doable, said Howard. "It's a matter of choices.  You can wait for big jobs or do little headshot specials or shoot weddings.  No disrespect to those photographers but that doesn't appeal to me.  So you go broke.  Times are lean.  But it's doable."
Eventually, this lifestyle took its toll and Howard relocated to be near family in Indianapolis.  He relied on social media for networking and found himself shooting food for a culinary book series.  He followed his then-girlfriend Juliette to Fayetteville.  She introduced him to Jade Terminella, owner of Shop Lola.  He served as the videographer for NWA Fashion Week and began doing commercial work in the area.  He has also continued his love of photographing musicians such as Randall Shreve and Idle Class contributor Benjamin Del Shreve. Even throughout this, he felt he needed another creative outlet.
"I was going through really fucking dark period a few months ago," said Howard. "I was holed up in studio, drinking heavily, pining away for someone who'd just left me.  I wasn't handling it well.  I needed to get out of my head and focus on something.  I was lying there in bed one night and wishing I could float to the ceiling."
This daydream led to his Levitation Series (see gallery).  He says the toughest part of the series was figuring out how to do it technically.
"It's not terribly difficult to do these, but you have to be careful when levitating the subject," he said. "Also, certain things have to remain the same in the images like camera placement.  If a few things aren't done properly, you'll ruin it."
Howard has put the project on hold momentarily and hopes to soon revisit it with a fresh perspective. He is available for commercial work and the occasional portrait. To see Howard's portfolio, visit his website JadefOX Pictures.
[AFG_gallery id='6′]