THE LEGACY ISSUE: The Poet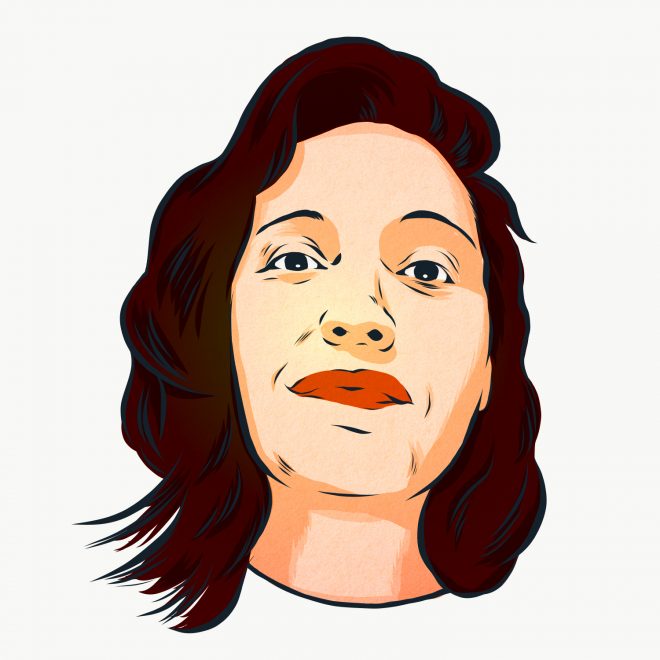 Kai Coggin has carried the world on her shoulders since she was a child. After her parents separated when she was seven years old, Kai's mother took her and her little sister and moved to Houston, Texas, from Bangkok, where the family had lived while Kai's father worked with the United Nations as a speechwriter. Young Kai had to grow up fast. She helped raise her sister in a new country while her mother worked multiple jobs to support them. Kai also struggled with processing traumatic experiences, faltering self-image and questioning her sexuality. Then she found poetry, and her world changed.
She wrote down her thoughts, feelings and dreams within the pages of an old notebook. She found her shooting star to wish on, and as she grew up, poetry became her true calling. Now an award-winning poet, author and proud teaching artist, Kai lives in Hot Springs National Park with her wife, Joann, and two pekingeses Genghis and Layla. As a young girl, she searched for a place to belong. Now that she has found it, she shares it with everyone she meets by welcoming them into the safe and healing world of poetry. 
Why did you make the decision to bring Wednesday Night Poetry online?
When the pandemic hit in the second week of March 2020, we couldn't meet at Kollective Coffee+Tea anymore because of the lockdown, so I put out a call on Facebook for the local poets to send me a video of themselves reading a poem. I recorded one too, and I compiled the video poems all into a single upload and posted it at 6:30 p.m. We didn't miss a week. I figured out a way for our poets to read at the same time that we would normally meet in person, and it created this sense of togetherness when we were all forced to be apart. I did it again the next week, and opened it up to any poet, anywhere in the world to join. I had a big network of poets on FB, so the locals answered the call again, and more new poets joined. It grew and grew each week. More and more people sent in videos each week, from California to New York City, even poets internationally got word. The New York Times caught wind of it, PBS, Medium. Word spread. Our legacy continued.
Some of the biggest names in poetry have featured for Wednesday Night Poetry in the last year including US Poet Laureate Joy Harjo, Jane Hirschfield, Ada Limón, Naomi Shihab-Nye, Former US Poet Laureate Juan Felipe Hererra, Inaugural Poet to President Obama Richard Blanco, Nikky Finney, Andrea Gibson, Aimee Nezhukumatathil, and dozens of other stars in the poetry world. Every week there are about 40–50 poets in the open mic section too, nationally and internationally. Over 2,000 poets have shared poems in the last almost year. 
What's been a constant in your poetry journey? 
Light, Love, unveiling Beauty in the unseen, and unflinchingly speaking truth to power.
Do you remember the first time you realized that language had power?
I don't remember much of my childhood, but my mom recently sent me a picture of a poem she found that I wrote when I was 15, about the planet in crisis. Looking at the typed rhyming stanzas in an artistic broadside next to a construction-paper-created dying planet—it was clear that I already knew and believed in the power of, not only language, but in the power of MY LANGUAGE. I always knew that it would be words that freed me, that would lift me out of my pain and give me wings. The cover of my second book WINGSPAN is an homage to that truth. 
What are you most proud of so far in your involvements in statewide arts outreach?
Most recently, I am really humbled and proud of being named the 2020 Best Poet in Arkansas by the Arkansas Times, and [of] winning the 2021 Governor's Arts Award for Arts in Education. I am proud of the ripples out into the world that I am making every week with Wednesday Night Poetry, for creating a haven for poets all over the country to come and feel heard, feel seen, feel held. I am proud of what I have not yet achieved, for the mountains that I have yet to summit. I am proud of the little 7-year-old girl who found a notebook one day, who wrote her first word of poetry, and dared to dream.