Jenn Terrell to Present Portraits of Sexual Assault Survivors and More in Solo Exhibition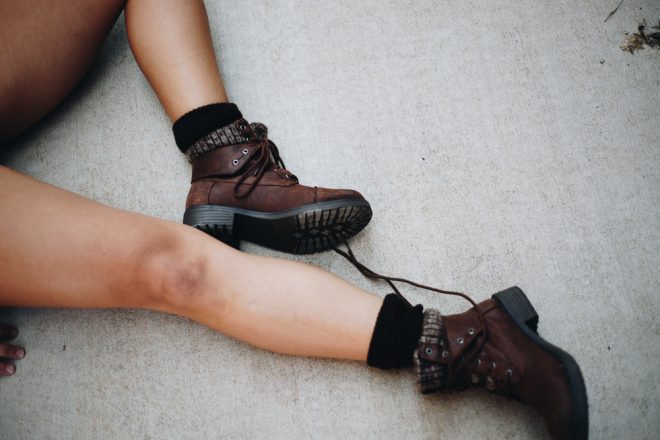 Local photographer and artist Jenn Terrell has announced her debut solo exhibition on November 9, 2018. Jenn's work showcases a wide range of topics and individuals, ranging from portrait sessions to sharing the stories of sexual assault survivors, all presented with a raw, honest aesthetic.
The solo exhibition will open with a reception from 7 – 10 p.m. at The Visual Poets Society studio, located at 1006 SW A St., Bentonville. Terrell's work can be seen by appointment after the opening reception until December 9.
Terrell earned her Master's in Multimedia Journalism from Arkansas Tech and spent time living abroad in South Korea, Hawaii, and beyond before arriving in Bentonville in 2017. She has been an active part of the Northwest Arkansas art scene, joining in collaborations through the Visual Poets Society and taking part in group art exhibitions throughout the area.
"Creating art is about hoping to inspire change and human connection," Terrell said of her work. "I want to bring elements of humanity into the minds of people who digest my work. I want to use the power of the photograph to create these connections and bring us all closer together, and I especially aim to do that by showing the very human side of the marginalized. I have always been passionate about social issues and that powers my photographic experience."
The gallery will feature pieces from all of Terrell's work to-date, including family and couples portraits, samples from upcoming series looking at issues surrounding gun control, transgender representation, and selections from her Master's thesis including a photo series called "Not An Invitation" that shed light on the experiences and victim shaming that sexual assault survivors often experience.