Hot Spring's hosts Spa-Con for third year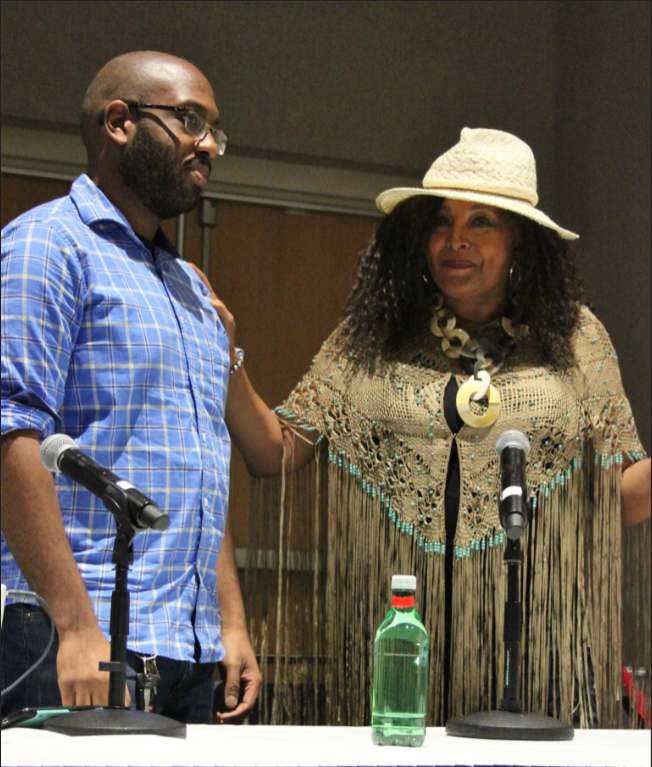 Over the weekend, Hot Springs, AR hosted its annual comic convention, Spa-Con, for the third year running. With cosplayers, celebrities, and booths filled with everything from Pokeballs to Photo-Ops, it boasted to be a weekend to remember for all ages. On Friday afternoon, the Hot Springs Convention Center parted it's doors to the public for the Opening Ceremony and performance by YouTube sensation, Froggy Fresh.
Though gray clouds and imminent rainstorms quickly encroached upon the following Saturday morning, dozens turned out to support the Tri-Lakes CASA, Court Appointed Special Advocates, 2K Superhero Run at an early 10 a.m. As capes flew and the rain began to pour, so did the fans from all over Arkansas and surrounding states through the doors as the Expo Hall officially opened and celebrity panels began.
Pam Grier, the star of such films as The Big Doll House (1971) and The Big Bird Cage (1972), was one such panel host and was met with thunderous applause as she entered the hall for her time in the spotlight. Alongside Grier at the convention stood others, such as: Veronica Taylor (Pokemon, Sailor Moon), Sean Maher (Serenity, Arrow), Butch Patrick (The Munsters), and many more local comic and graphic artists. While we enjoyed meeting a few new members of the fandom scene, we also had the opportunity to check in with a few Idle Class favorites, like Gustav Carlson and Chad Maupin, who have both previously worked with us in creating the fantastic print editions you all enjoy.
We can't wait to see who comes around next year for Spa-Con and to see how much more it grows as folks from all around continue to enjoy the amazing panels, performances, and personalities found only at your local comic conventions.