"Our Front Porch" takes art on the road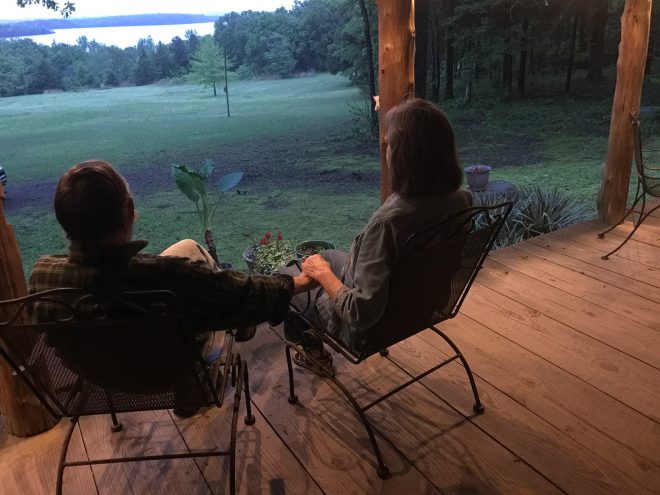 Taking a step through time, history, art, and culture, "Our Front Porch" is arriving all across Arkansas to indulge the senses and wonder of every visitors as they explore the richness of our native stories.
Traveling Arts Fiesta, a nonprofit agency dedicated to bringing cultures together and celebrating Hispanic art, is launching a year-long outreach project called "Our Front Porch." Like the traveling art exhibit that is a part of TAF, "Our Front Porch" takes an art show on the road to seven Arkansas communities, but it is accompanied by a traveling front porch.
The art exhibit itself is a multi-sensory experience touching on the themes of home, connectedness, rootedness, and landscape. It's a place where they unpack the word neighbor. The essence of the project is the creation of a yearning for the front porch that was once iconic of Southern hospitality and continues to be mythologized in our evolving narrative of a sacred space, a liminal space, neither "in" nor "out" that allows a sort of coming together of strangers and friends. A yearning for a civil discourse and a safe place large enough to hold our differences.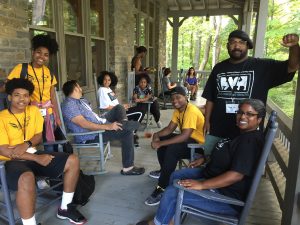 Our Front Porch ideally serves as both an entry and exit portal to the quiet inner sanctum that houses the fine art. Although artists will be available to speak about their individual methods and processes, the art show is geared toward individual immersion. Entering the Front Porch space  will feel as though entering into a continuing conversation. Each Front Porch event, of course, will look slightly different as they attempt to cater to the needs and resources of each host site. All front porch performances, however, will include extension homemakers acting as front porch hostesses (serving lemonade, shelling peas, etc), professional story gatherers (journalists, blog writers, magazine editors, columnists) acting as Honored Front Porch Visitors, and story circles sponsored by local libraries or interfaith groups that offer space for all faith-based stories.
Sept. 16, Our Front Porch @ Michael's Mansion, Ft. Smith, 1-4 p.m. (InterFaith Story Circle)

Oct. 6, Our Front Park @ EcoFest+ArtsFest, Conway's Laurel Park, 10 – 4 p.m. (InterFaith Story Circle)

Oct. 13, Our Front Porch @ Museum of Native American History, Bentonville, 10-3 p.m. (Indigenous People and Hispanic community stories)

Oct. 27, Our Front Porch @ Dog Ear Books/FallFest, Russellville, 10 – 3 p.m. (InterFaith Story Circle)

April 27. 2019, Our Front Porch @ Pine Bluff Library, 10 – 3 p.m. (InterFaith Story Circle)

May 12, 2019, Our Front Porch @ Canvas Community Church, Little Rock, Time TBA (Stories of Mothers and Home)

August 17, 2019, Our Front Porch @ Delta Cultural Center, Helena, Time TBA