Fossil Cove Celebrates 6th Anniversary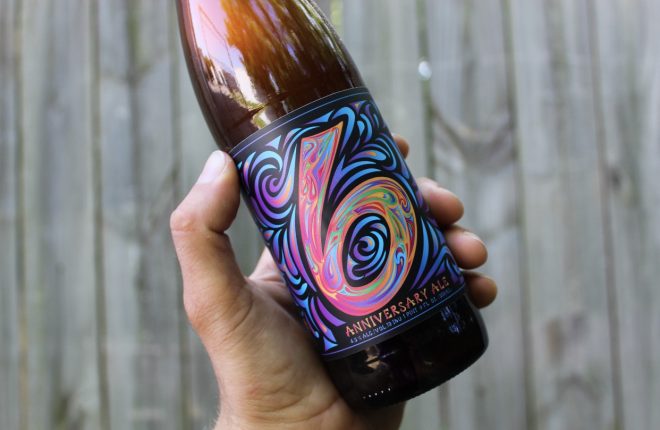 Join Fossil Cove in celebrating their 6th year brewing craft beer by attending the 6th Anniversary Party this Saturday, June 2nd! The party kicks off at 11 am when Fossil Cove will release their new Anniversary Ale.
This year's brew is a Saison, similar to last year's but differs because of the "notes of lemon, fresh bread, subtle pepper and citrus" says Andrew Blann, a manager at Fossil Cove, " It's easy drinking and pairs well with hot weather and almost any food."
The Anniversary Ale will be on draft and available in 500 ml bottles to go. The party gets even better at 3 pm when Andouille Cajun and Creole food truck will arrive to make some delicious cajun food for hungry beer drinkers. You may have seen them in the Fossil Cove parking lot before, their creole creations have quickly become a Fossil Cove staff favorite. The party will go well into the evening, there will be live music at 5 pm by the Too's followed by Cadillac Jackson. Don't forget to check out local artist Elijah Mathis' "Uncivilized Monsters" series on display and available for purchase in the Tasting Room. Music and entry are free. Food and beer are available for purchase.
Owner and Head Brewer Ben Mills first opened Fossil Cove after completing the UC Davis Master Brewer's Program. The brewery opened June 2, 2012 with just four beers but has now more than double that.
Watch out for artist Rick Spencer and his work on display at Fossil cove mid-June. His work is a series of photographs centering around Patagonia and Argentina. Continue to show your support for Fossil Cove by joining them for the Whizzle release. Fossil Cove will release their summer seasonal White IPA June 15th.