First National Bank of NWA, Bentonville branch, hosting local artists through mid-July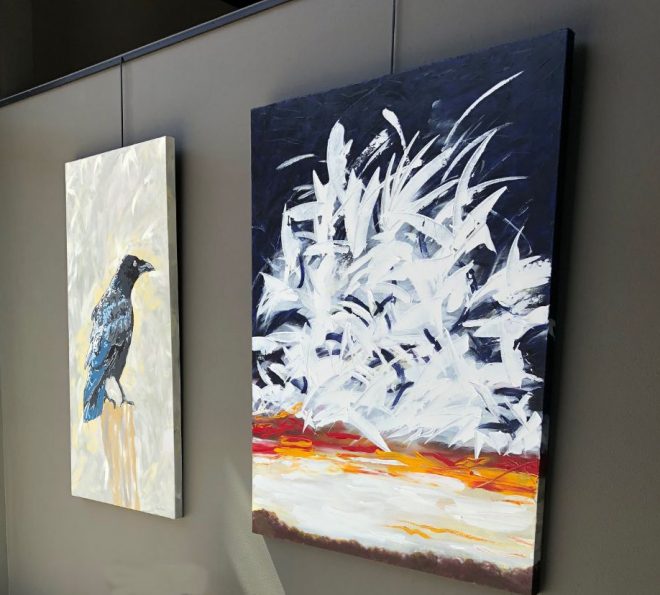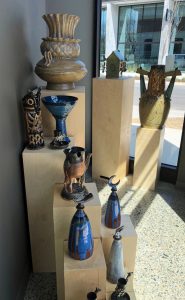 An exhibition of works by Jaquita Ball, Shabana Kauser, Edward Robison, and the Boston Mountain Potter's Association is currently on display at the First National Bank of NWA in Bentonville, located at 402 SW A Street in Bentonville. The bank building in the arts district, a few blocks south of the Bentonville Square, was designed to showcase works by regional artists and to enhance the community's reputation as an art's destination.
Eureka Springs artist Zeek Taylor is the bank's art director and this is the fourth exhibition that he has curated. A portion of the show may be viewed through the bank's street front windows 24 hours a day. Additional works may be seen inside the bank during working hours. The exhibition will remain on view through mid-July. The public is invited to attend a reception honoring the artists at 6 p.m., May 3, at the bank. The event is free and the public is invited to attend.