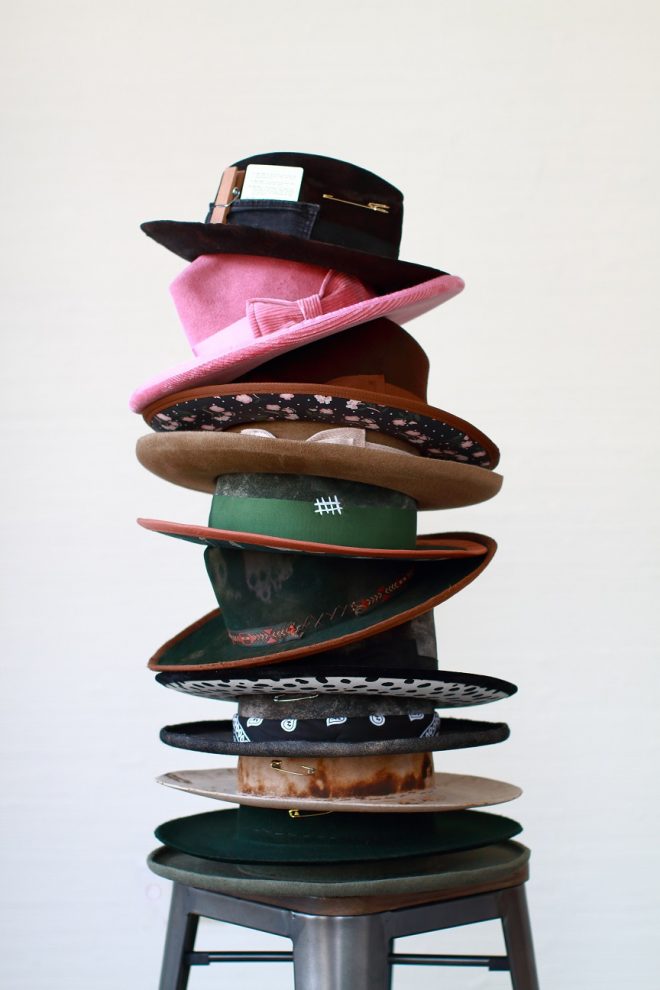 Since founding Herron Hats in 2017, Markia Herron is set on growing her business with a re-energized vision for the future. 
---
WORDS / KODY FORD
PHOTOS COURTESY OF THE ARTIST
Markia Herron has been in the hat game for a few years now. Since officially launching her company Herron Hats in 2017, she's handcrafted custom, wide-brimmed fedoras for fashion lovers across the globe. For the last three years, she has worked out of a space in downtown Little Rock. While the COVID-19 pandemic has devastated many makers and small businesses, Herron has been luckily unaffected. When quarantine shut things down, Herron was already on a much needed break to learn more about her trade and to 'remodel, rebrand, and recraft.' 
The new iteration of Herron Hats features a standard, ready-to-wear head-line of five hat styles and a new collection of ball caps. The company continues to offer a custom design option, but this will not be the sole business focus as it had been in the early days. Orders placed on the website will take six weeks or less for processing.
After spending the last year re-energizing her business and replenishing her creative energy, Herron has a vision for the future. Herron hopes to launch a creative space for different artists to come together with her hat business being the focal point. She also hopes to do charity work to give back to the community. And, of course, she hopes to keep growing the company. "I want to be able to see my hats everywhere, no matter who's wearing it, no matter if it's in a movie or in a music video or, you know, in a magazine," Herron said. "I want to see people wearing my hats and supporting it because it's a good product."
// HERRONHATS.COM