February exhibit opens at Justus Fine Art Gallery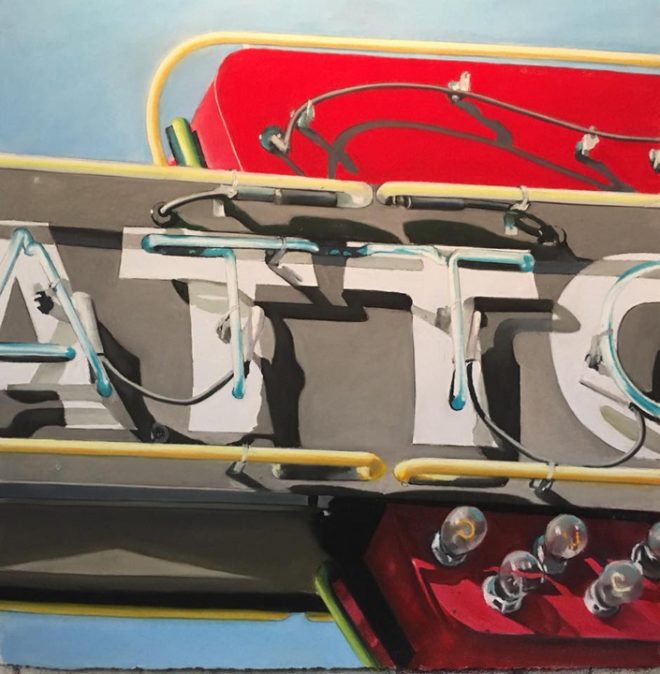 The February exhibit at Justus Fine Art Gallery will host a selection of work by Dennis McCann, Donnie Copeland, Kristin DeGeorge, Virmarie DePoyster, Robert Fogel, Robyn Horn, Sandra Sell, Gene Sparling, Elizabeth Weber and others. The show will open with a reception from 5 to 9 p.m. on Friday, Feb. 7, in conjunction with the monthly Gallery Walk in downtown Hot Springs. The exhibit will be on display Feb. 7-29.
Recently added to the gallery's offerings, Dennis McCann's work has been featured in more than 200 exhibitions, along with being included in numerous private and corporate collections. His subject ranges from landscapes, signs, houses, lawn chairs, and people with a focus on patterns of shadows, light, contrast and form, according to a press release. McCann holds three degrees from the University of Arkansas at Little Rock.
About the Gallery: 
Owned by artist Dolores Justus, Justus Fine Art Gallery offers a wide range of original art including sculpture, paintings, ceramics, photography and more by recognized artists. Opening receptions are held in conjunction with the Hot Springs Gallery Walk held from 5 to 9 p.m. the first Friday of every month in downtown Hot Springs. Hours are 10 a.m. – 5 p.m., Wednesday through Saturday and by appointment. Justus Fine Art Gallery is located at 827 A Central Avenue in Hot Springs. For more information, call 501-321-2335 or visit online at 
justusfineart.com
.
Featured photo: "Tattoo Sign" by Dennis McCann