Fayetteville Underground receives $50K grant & announces new shows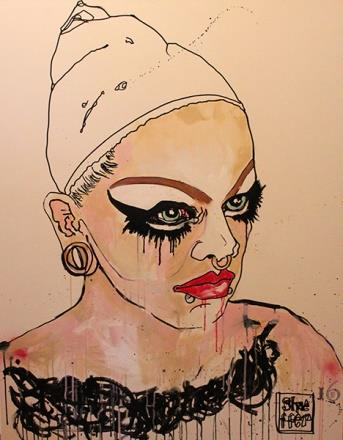 Fayetteville Art Alliance is proud to announce receipt of a 2-Year $50,000 Windgate Charitable Foundation Grant.  This Windgate grant allows the Fayetteville Underground to produce Art Exhibitions and Programming that uplift the quality of life in our communities by promoting visual art, education and public engagement in the arts.
This grant is great news for the organization, which will feature some exciting shows in 2017 that highlight two artists whose works describe "the line" in two distinct, contrasting ways Meditation series & Animal Architecture series: LaDawna Whiteside and Underground Beauty: Michael Shaeffer; along with works by  Stacy Bates and Cheryl Kellar.
They will host a reception for the exibition on Thursday, January 5 from 5-9 PM at 101 W Mountain Street. Both Whiteside and Shaeffer will each present an artist talk later in January. This is Shaeffer's second time to show at the Underground after exhibiting in 2009.
About LaDawna Whiteside: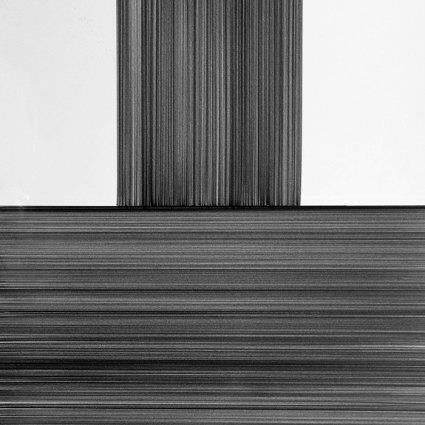 Born in 1970 in rural Oklahoma, Whiteside's American lineage dates beyond the Dust Bowl. She is the descendant of a farmer, an orphaned coal miner's daughter, a charismatic preacher and a female factory worker. Whiteside sifts through 19th century American social history and uses materials, process and place to form a visual dialogue. She contemplates strands of truth woven within contradictions as she attempts to cultivate meaning through repetitive mark making and a sacred connection to the land.
For more than 40 years Whiteside has lived in Arkansas where she currently raises cattle and tends to a small flock of laying hens. With a watchful eye, she is engaged and aware within the struggle, contemplating how to build cultural bridges through social and landscape integration.
About the Animal Architecture Series: 
Her projects are based in abstraction bearing a kinship to the work and philosophies of Cy Twombly, Anni Albers, Agnes Martin and Ann Hamilton.  Whiteside explains, "Vital to human development is a formula for literacy that involves sensuality, physicality, emotions and critical thinking." She demonstrates a layering of literacy by combining reading and writing with her proposed formula.
Pursuing an alternative sublime, Whiteside chronicles this place and time, focusing on landscape topography and animal architecture. Whiteside also references contemporary cultural intersections, commonalities and social divides. Through constant questioning, she challenges a broader perception of human response toward the landscape and how we act toward each other.
About Michael Shaeffer :
Michael moved with his family from Long Island, New York, to Hot Springs when he was 13 years old. After finishing high school where he found his affinity for visual art, he took a circuitous route through North Carolina and New York City where he studied art at School of Visual Arts and then in 2011 found his way to Little Rock where he feels like he's back home.
He says, "As far back as I can remember my work has been an attempt to slow down the perpetual flow of information that surrounds us all; a constant investigation of what "beauty" in our world looks like. In the past I have used visuals to break down and critique status and beauty in American culture, searching to achieve a better understanding.
"Now, through a heavy reliance on bold line and diluted acrylics, I seek to celebrate beauty in our world. My focus currently is a collection of drag performers in Little Rock, Arkansas. While spending time documenting these artists behind the scenes I was able to experience the beauty far beyond what their audience received from the stage. I was exposed to an incredible family of contemporary artists in my own backyard.
"The hope is to continue this series far beyond this community, using the next four years seeking out other "underground" communities in order to showcase their beauty for my audience."
About Stacy Bates' Work: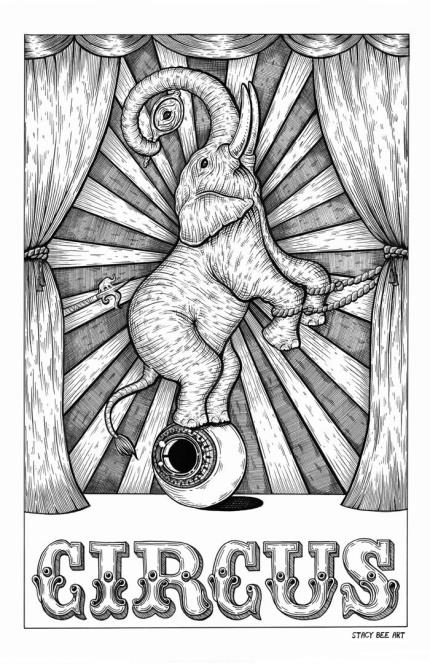 Bates says, "I create pen and ink black and white illustrations that depict vintage and surreal imagery. My style and use of hatching and cross-hatching often resembles that of a woodcut print and includes political or thought provoking symbols throughout. My recent works have focused mostly on animal rights themes showing a variety of animals that are being abused and/or going extinct in our world today."
About Cheryl Kellar's Work: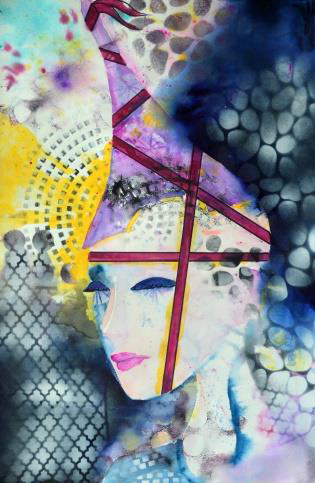 Cheryl Kellar's early career as a makeup artist took her to the finest boutiques and retail stores in the south. She was introduced to the exotic world of fashion, display, and storytelling. A seed was planted. Cheryl is obsessed with painting mannequins. When in Paris, she snapped a few reference photos of store windows. That was the beginning. Now she seeks out store windows with interesting mannequins everywhere she visits. She strives to capture the art of the display, the play of light, reflection and shadow across the glass giving an abstract quality. She tells their stories of beauty, strength, courage, and grace. Cheryl's mannequins talk to her in her dreams, waking her and driving her to paint them into reality.