Butler Center Jumps into June: Delta des Refusés, Summer Sounds and Stories from Trailblazers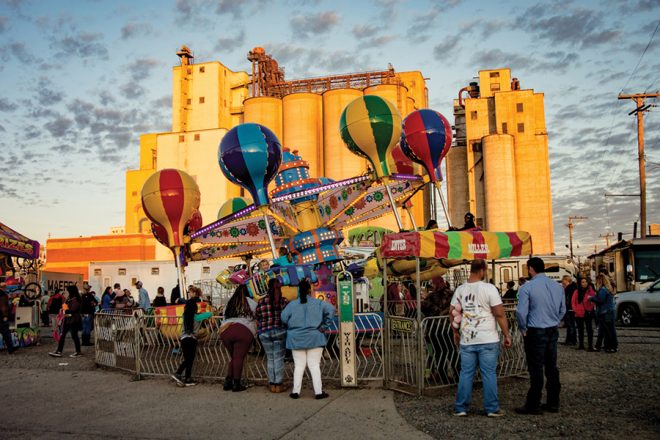 The Central Arkansas Library System's (CALS) Butler Center for Arkansas Studies has a wide array of activities scheduled throughout the month of June. To view the Butler Center's full calendar of events, visit www.butlercenter.org. All activities are free and open to the public unless otherwise noted.
Legacies & Lunch: "The First Twenty-Five"
Wednesday, June 6, Noon–1:00 p.m.
CALS Main Library Darragh Center
100 Rock Street
LaVerne Bell-Tolliver, who was the first African American student to attend Forest Heights Junior High, will lead a discussion about her new book, The First Twenty-Five: An Oral History of the Desegregation of Little Rock's Public Junior High Schools (University of Arkansas Press, 2018). Joining her will be Pinkie Thompson and Kathleen Bell, who desegregated Pulaski Heights Junior High and whose oral histories are included in the book.
Sounds in the Stacks
Thursday, June 7, 6:30 p.m.
Dee Brown Library
6325 Baseline Rd., Little Rock
A series of free community concerts at CALS branches, Sounds in the Stacks highlights local musicians with different musical backgrounds as they showcase their talent and skill in an intimate one-hour concert. Sounds in the Stacks is presented by Arkansas Sounds, which is a project of Butler Center for Arkansas Studies.
Featured musicians for June: Saffron, a five-piece jazz band
2nd Friday Art Night
Friday, June 8, 5:00–8:00 p.m.
Butler Center Galleries (401 President Clinton Ave.) and
River Market Books & Gifts—RMBG (120 River Market Ave.)
Join the Butler Center Galleries and RMBG for a free night of art, with musical entertainment provided by­­­­ jazz guitarist Isaac Helgestad.
The Delta des Refusés is an annual exhibition started in 2015 that features the works of artists who were not selected for the Arkansas Arts Center's prestigious Delta Exhibition. Conceived in the spirit of the original Paris Salon des Refusés from 1863, the Delta des Refusés exhibition seeks to challenge the traditional authority of juried taste by allowing any artist who was excluded from the Delta Exhibition to exhibit in the Refusés show. The exhibition, which is scheduled each year to coincide with the Delta Exhibition, will be split between the Butler Center Galleries and the galleries at River Market Books & Gifts (RMBG), both located on the CALS Main Library campus. On view through August 25.
Finding Family Facts
Monday, June 11, 3:30–5:00 p.m.
CALS Bobby L. Roberts Library of Arkansas History & Art (formerly the Arkansas Studies Institute)
401 President Clinton Avenue, Room 204
Finding Family Facts is an introduction to databases and materials to help researchers start their genealogy or advance their genealogical research. This free monthly genealogy course is taught by Rhonda Stewart, the Butler Center's local history and genealogy expert.
Celebration of The Mighty 1090 KAAY
Friday, June 29, 7:00 p.m., FREE
CALS Ron Robinson Theater
100 River Market Avenue
Arkansas Sounds will celebrate radio station KAAY, The Mighty 1090, and its storied history with pictures, audio clips, and a panel discussion featuring original KAAY on-air personalities.
Photo: Stuttgart Carnival, 2017 by Cary Jenkins (Delta des Refusés)