Ballet Arkansas looks to the future with new resiliency fund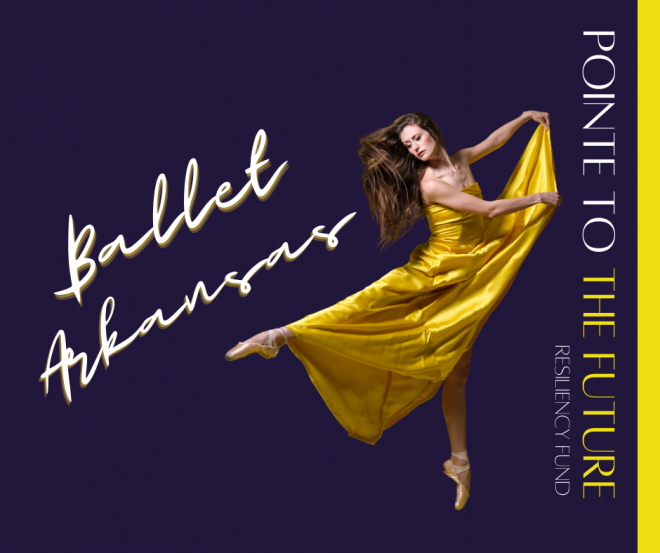 After battling the business woes presented by COVID-19, Ballet Arkansas has announced the "Pointe to the Future Resiliency Fund" as part of the "Beauty Brings Us Together" creative-support campaign.
"Over four decades, we've dreamed, danced, and grown to a become a vibrant professional dance company our founders and community can be proud of," according to the Ballet Arkansas team. "We imagine exciting things for the future of Ballet Arkansas, but times are uncertain for the performing arts and we'll need your support to continue our momentum."
The organization has already raised $25,000 of the $75,000 phase goal to date. They are asking for help as they welcome the 2020-21 season.
With projected season losses in excess of $120,000, the organization needs support for:
Present a combination of diverse, innovative, and high-quality virtual and live performances and educational programs at a time when this programming is vital*
Maintain the current workforce of 15 esteemed professional dancers, and support their numerous contributions to the cultural ecosystem of Little Rock and of Arkansas*
Enhance operations so that they can continue to rehearse, perform, and educate the public safely, when in the presence of new and ever-changing variables*
Present invaluable, culturally enriching arts experiences and performance opportunities to adults and children, and those with special needs
Continue to collaborate with peer arts organizations on projects that advance their shared missions
Ensure the vision of founder Lorraine Cranford is realized, despite current socioeconomic conditions facing the public*
*Stay tuned for the 2020-21 season announcement, featuring updated programming and enhanced patron policies and services.