The Arts & Science Center for Southeast Arkansas breaks ground on The ARTSpace on Main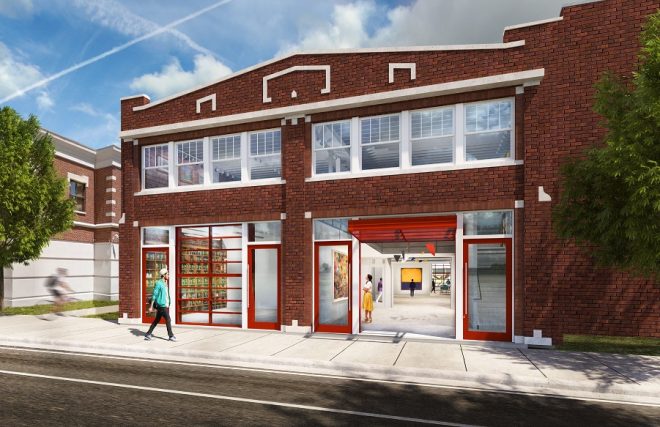 Renovation is officially underway to transform once-neglected historic downtown commercial space on Main Street in Pine Bluff into a vibrant community arts and events space.
The Arts & Science Center for Southeast Arkansas (ASC) held a "wall-breaking" event Feb. 10 to celebrate construction commencing on the first of two community engagement projects. Both projects are housed in two historic commercial buildings next to ASC's main location at 701 S. Main St.
The ARTSpace on Main (623 S. Main St.) will operate as a multipurpose community arts and events space, according to a press release. The building will feature a community gallery for area artists to show and sell work; flexible workshop space for art classes, yoga classes, dance and culinary arts workshops, a tinkering maker-space,  a wood shop, scene shop and costume shop; a small pottery studio and an outside "ART Yard" for large-scale projects and events.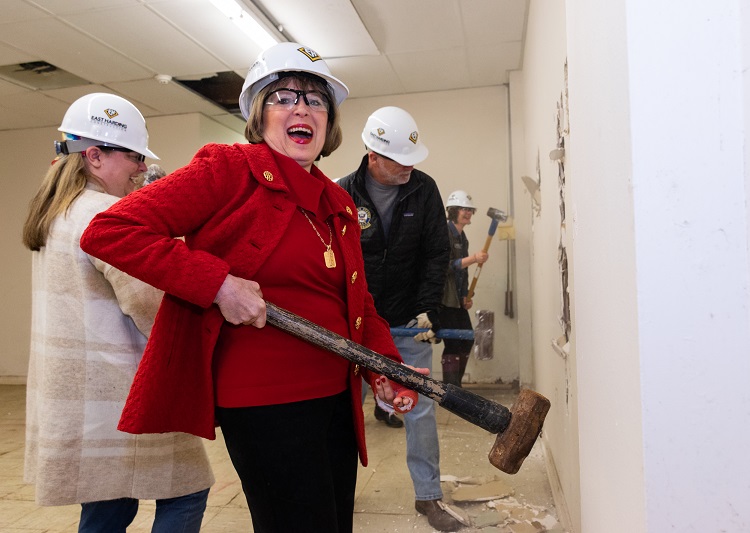 Construction will also begin this year on ASC's other initiative, The ARTworks on Main. Located at 627 S. Main St., the building will house a 70-seat black box theater for small, community-oriented productions. The building will also include five apartments for resident artists with accompanying studios that can be used by the residents or rented to local artists. Projected ­completion date is December 2020 or January 2021.
"Our current facility only has one studio/classroom space; the limited space causes programming constraints," said ASC Executive Director Dr. Rachel Miller. "Staff perform a skilled juggling act when they are hosting several programs at once in our current facility. The ARTSpace and The ARTworks' black box theater will provide opportunities for ASC to host more school groups and after-school programming."
The renovation of both buildings will provide ASC with much-needed space for events and programming.
The projected completion date is August 2020. AMR Architects of Little Rock worked closely with the ASC Endowment Fund's building subcommittee on the design plans. East Harding Construction is overseeing construction.
The ARTSpace is made possible by a $2.2 million grant from the Windgate Foundation. ASC purchased the two-story, circa-1920s commercial building in the 1990s as a support space for the Center's performing arts program.
Grants from the Kline Family Foundation and the Windgate Foundation allowed the ASC Endowment Fund to purchase the building (which previously housed an auto parts store) in October 2019.
Both buildings are owned by the Arts & Science Center for Southeast Arkansas Endowment Fund, a separate private non-profit entity that supports ASC's growth and programming.