Lisa Krannichfeld takes top honors among 46 artists at 60th Annual Delta Exhibition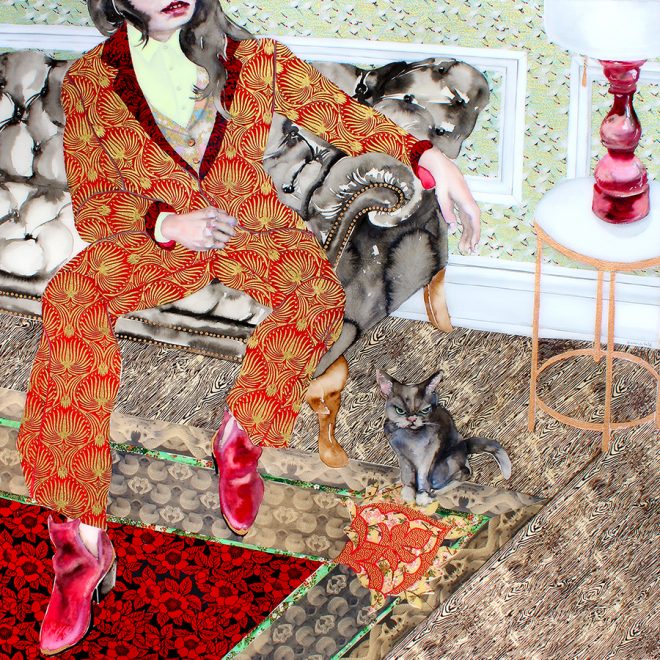 The Arkansas Arts Center announces the award-winning works of the 60th Annual Delta Exhibition, on view May 25 through August 26, 2018. A panel of guest jurors, Bradbury Art Museum director Les Christensen, conceptual artist Shea Hembrey, and Baum Gallery director Brian K. Young, selected 52 works by 46 artists to be featured out of 1,424 entries by 618 artists. From the selected works, the jurors named a Grand Award winner, two Delta Award winners and three Honorable Mentions. A Contemporaries Award winner was selected by the Contemporaries, an auxiliary membership group of the Arkansas Arts Center.
Grand Award – $2,500 prize
Lisa Krannichfeld of Little Rock, Ark., for New Skin
Delta Awards – $750 prize
Anais Dasse of Little Rock, Ark., for Sticks and Stones
Louis Watts of Burlington, N.C., for Carbon Alphabets (The Ship Minerva Series)
Honorable Mentions
Aaron Calvert of Arkadelphia, Ark., for Always Facing South Bear
Tim Hursley of Little Rock, Ark., for Pine Bluff Mortuary
James Matthews of Little Rock, Ark., for Eviction Quilt #3 (Green Medallion)
Contemporaries Award – $250 prize
Ray Allen Parker of Fayetteville, Ark., for Post Punk
Showcasing artists living and working in Arkansas and its border states, the Annual Delta Exhibition presents a vision of contemporary art in the American South. Founded in 1958, the exhibition provides a unique snapshot of the Delta region and features work in all media. The Delta Exhibition reflects the region's strong traditions of craftsmanship and observation, combined with an innovative use of materials and an experimental approach to subject matter.
"We selected work with faux fur, coffee, cold wax, ziatype, video, yucca, fluorescent tubing, resin, found objects, copper point, and of course the traditional materials," Young said. "Despite this seemingly endless list of media, there is a thoughtfulness and subtlety in nearly all of the works. These traits come in the manner in which these Delta artists have captured the essence of the region. People, place and nature remain strong unifiers."