Artists 360 to Nurture Artists in Northwest Arkansas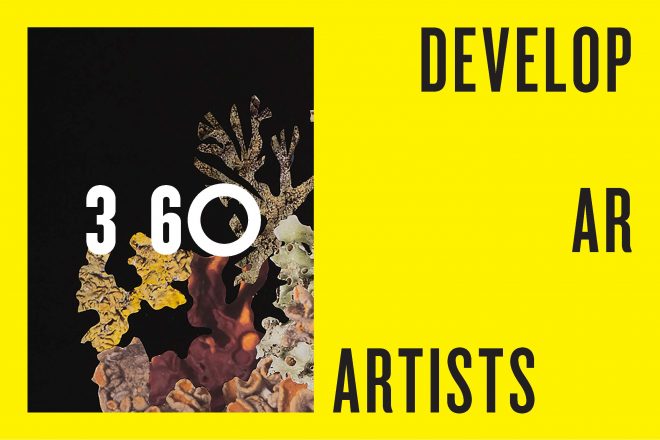 Pilot Program Created Through New Partnership Between Walton Family Foundation and Mid-America Arts Alliance
Artists 360, a new program partnership between the Walton Family Foundation and Mid-America Arts Alliance (M-AAA), kicks off today in Northwest Arkansas. Artists 360 is a three-year pilot program providing individual artists of all disciplines with grant funding and professional development opportunities in the Arkansas counties of Benton, Carroll, Crawford, Sebastian, and Washington. In elevating this network of dynamic artists, Artists 360 brings value to the Northwest Arkansas region overall, creating a place where the arts can thrive.
"Cultural institutions in Northwest Arkansas enrich our communities and contribute to the growth of the region," said Steuart Walton. "Artists 360 will strengthen that ecosystem by providing new resources for artists so they may continue to create and perform inspiring art."
Over the next three years, a Walton Family Foundation grant from Steuart Walton and Tom Walton will allow M-AAA to implement Artists 360, providing $439,500 in direct grants and professional development services for individual artists. Practicing artists are eligible for $7,500 project grants, and $1,500 grants are available for student artists. All grants will include learning opportunities to develop entrepreneurial skills and build sustainable careers, creating a network of leading regional artists. Artists 360 will reach sixty artists over the course of its first three years. Artist applications open May 1 and are due July 16, and the first cohort of awarded artists will be announced fall 2018.
Todd Stein, President and CEO of Mid-America Arts Alliance, said, "In evaluating funding opportunities for individual artists in Northwest Arkansas, a great need for support was discovered. Mid-America Arts Alliance and Walton Family Foundation are particularly equipped to fill this need with grantmaking and professional development opportunities, and training through our Artist INC program. We are thrilled about our new partnership to administer this initiative in Northwest Arkansas on behalf of the Foundation, and about what it will mean for artists in these five counties."
In the coming weeks, Artists 360 will host a series of workshops to inform and educate artists about the opportunity, taking place in Bentonville, Fayetteville, Fort Smith, Eureka Springs, Rogers, Siloam Springs, and Springdale. Currently scheduled events are:
• Thursday, April 26, 7:00 p.m. at Rogers Experimental House, 121 Walnut St, Rogers, AR 72756
• Sunday, April 29, 3:00 p.m. at John Brown University, 2000 W University St, Siloam Springs, AR 72761
• Wednesday, May 30, 6:00 p.m. at Fayetteville Public Library, 401 W Mountain St, Fayetteville, AR 72701
• Monday, June 4, 6:30 p.m. at 21C Museum Hotel Bentonville, 200 NE A Street, Bentonville, AR 72712
Further events are being scheduled. For more details on upcoming workshops and the overall opportunity, please visit www.artists360.art.
About Walton Family Foundation
The Walton Family Foundation is, at its core, a family-led foundation. The children and grandchildren of our founders, Sam and Helen Walton, lead the foundation and create access to opportunity for people and communities. We work in three areas: improving K-12 education, protecting rivers and oceans and the communities they support, and investing in our home region of Northwest Arkansas and the Arkansas-Mississippi Delta. In 2016, the foundation awarded more than $454 million in grants in support of these initiatives. To learn more, visit waltonfamilyfoundation.org and follow us on Facebook and Twitter. About
Mid-America Arts Alliance
Mid-America Arts Alliance (M-AAA) strengthens and supports artists, cultural organizations, and communities throughout our region and beyond. We are especially committed to enriching the cultural life of underserved communities by providing high quality, meaningful, and accessible arts and culture programs and services. We believe in more art for more people. Additional information about M-AAA is available at https://www.maaa.org/.