The Artist Retreat Center Presents Dance Monkey Dance featuring Doug Dicharry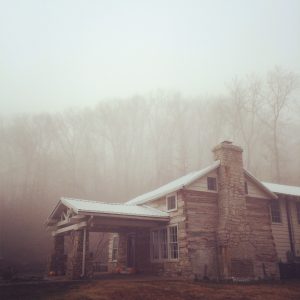 "Dance, Monkey, Dance!" was formed out of the necessity to create. Doug Dicharry spent years honing his chops in a successful international touring band, but needed to get back to his roots and rediscover his love for playing music. Even while becoming a talented multi-instrumentalist (drums, trombone, trumpet, mandolin, washboard, spoons), he decided to pick up the guitar and has been obsessively writing songs since.
The guitar laid the foundation for what would become the core of DMD, but there was something missing. Doug craved the driving beat created by the drums, so he built the stompstage – an amplified mobile stage which creates two different unique percussion sounds, boom – crack. With soulful vocals, percussive guitar, loop rigs and the steady stompstage backbeat, he has penned an evolving repertoire of songs about life on the road, zen, and the mysteries of death.
Dance, Monkey, Dance is the perfect name, because this monkey is literally dancing while playing for you!
See DMD at January 19th 7PM – 9PM @ 13467 Lookout Drive Bella Vista. Tickets are $10 at the door or online.