Artist Heather Young Morton Debuts New Series, "Types of Successful Meetings"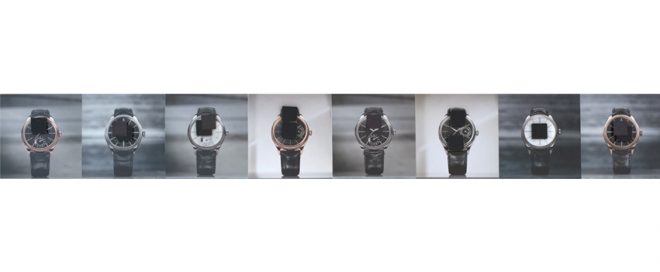 Fayetteville-based conceptual artist, art educator, and jewelry designer Heather Younger Morton will debut Types of Successful Meetings: (TOSM) a new series at Stage Eighteen for the month of March. Her work is based on gathering and combining refuse from her day-to-day experiences. This new series additionally comments on many elements of work culture. The reception from 5-9pm on First Thursday, March 1 at Stage Eighteen (just off the Fayetteville square) is free and open to the public; art will be for sale and a cash bar is available.
"Meetings are designed to generate action that is evaluated and built upon in subsequent meetings, and the sequence and cadence at which these meetings occur drives the momentum of that action. Looking only at a single meeting means you miss the clues that lead to the overall project significance.This review of Successful Meetings was produced in search of final project resolution. All Meeting Types were created with materials found throughout retrospective action reviews. Though the initial project goal has yet to be met, the assessment of these Meeting Types allows for future brainstorming sessions, and should be considered a stakeholder update."
Heather Younger Morton is an conceptual artist with her MFA in Visual Art from the University of Nevada Las Vegas. She is a Eunice Miles Full Tuition Scholarship Recipient at the Gemologist Institute of America and is on track to graduate as a Graduate Gemologist this year. Heather's interest in business systems and analytical communication flows throughout her relationships, artwork, and daily life as an independent brand ambassador. She enjoys leadership roles and has been a teaching artist for 12 years with a passion for educating students of all ages.
The work for this show was made in Heather's home studio from materials acquired through her everyday experiences, such as jewelry advertisements, broken children's toys, ephemera from teaching classes, and business cards, that are then are transformed into evidence of self evaluation. The series TOSM are all collages, and there are multiple interpretations that the title plays on.  Heather arranges, alters, combines, coats, and wraps the materials, creating visual representations of the artist's intersecting day-to-day experiences and emotions. Layered on top of this is an invitation for discussion and commentary around the job-centric culture: noise, formalism, work ethic, NWA corporate culture, art and commerce, "the man", control, and finality.
You can see more of her work online at MORTON-YOUNGER.com.
Stage Eighteen is a performance venue, art gallery, and bar located in the heart of downtown Fayetteville showcasing live music, theatre, film, dance, visual art, and more. For upcoming events & more information visit www.Stage18Live.com.