Art Ventures' bold and playful exhibition features NWA artists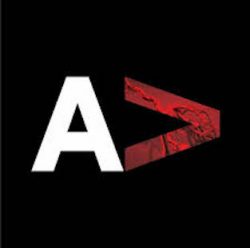 In their upcoming event, Story Mode: Concepts, Narratives, and Designs, Art Ventures features four NWA artists and their perception of public space murals, urban projects, and the heightened awareness of arts economy in the region. Chad Maupin, Kenneth Siemens, Drew Gentle, and Hannah Newsom Doyle display their art in the form of book illustration, poster design, storyboard, and animation art pieces. The exhibition is playful and friendly for all ages.
In an Art Ventures press release, Hannah Newsom Doyle expressed her excitement for the event.
"I am so excited to be a part of this event, especially as it is my first time showing with a gallery" Doyle said. "I am honored that it is with Art Ventures and it's amazing to be offered the chance to participate and work with more of the NWA art community."
The Story Mode: Concepts, Narratives, and Designs reception takes place from 5 to 8 p.m. Thursday, April 4. A $10 donation is suggested and attendees of all ages are welcome.
For more information and press bookings regarding Story Mode: Concepts, Narratives, and Designs or any future programming at Art Ventures, contact Joëlle Storet, Art Ventures Gallery Manager, at contact@artventuresnwa.org.