Enjoying the creative part: Q&A with Suzannah Schreckhise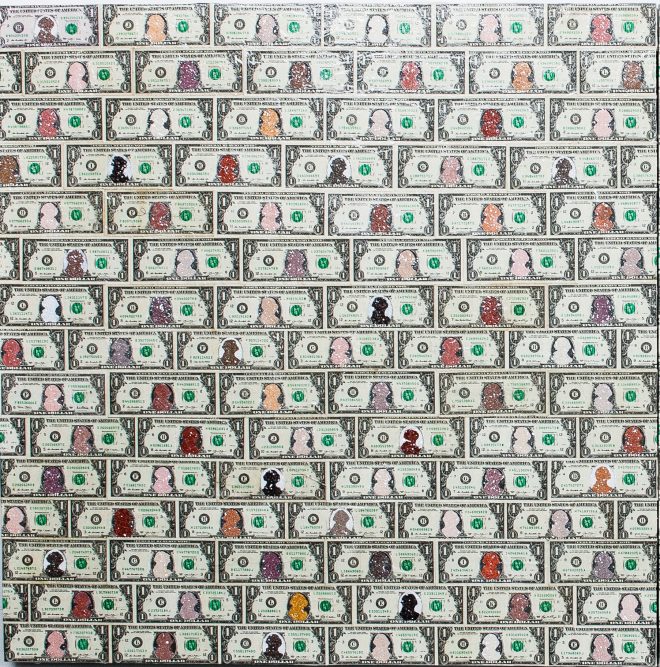 Suzannah Schreckhise, our new co-publisher and previous guest editor for last year's Collector's Issue, recently won first place in the Fort Smith Regional Art Gallery Annual Invitational, so we wanted to ask her a few questions to highlight the best parts of her award-winning work, "Heart of a Nation" (which now has a nifty blue ribbon next to it). 
IC: What was your inspiration and motivation behind "Heart of a Nation"? 
SS: One of the best speakers I've ever heard was at an American Civil Liberties Union banquet. The speaker was gay and said (paraphrasing), "When your specific marginalized group becomes more equal and gets some rights and laws passed in your favor, don't stop there. Hold up and support other groups." He was especially focused on transgender people that night. I took it to heart, being a woman who grew up in a small Arkansas town. This piece represents all skin tones and genders. As women, we have come so much further but definitely have further to go. I wish for equality of all. Money is power. We should all share power in our country. So why are there only white men on our money? White men are great. I'm married to one. Our country is so much richer than that. Our people are different skin tones and genders. We can all learn from this.
What pushed you to submit it to the RAM competition?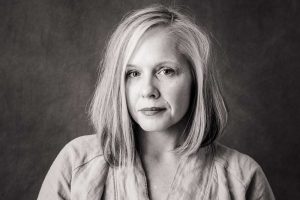 RAM is really the most gorgeous regional gallery in the area. I was thrilled at the thought of my art being in the space. I was included in the 2018 Invitational and I really enjoyed meeting artists from all over Arkansas at the reception. I actually won third place last year, so of course I had very warm thoughts of the RAM. The theme "Heart of A Nation" was perfect for my piece, "Who belongs on our money?" I usually enter three pieces to juried shows. This was the only entry I made this year because I thought it fit the theme perfectly.
Why is this award important to you? How will RAM continue to help you as an artist?
Getting a solo show is huge for me. It's the only regional museum space accessible to me that I know of. The cash award ($3,000) will be amazing to pay shipping, framing and crating to enter out-of-state exhibitions. I like to support The Idle Class as well. My sculptures are expensive to ship. I always put my art sales or cash awards back into my art practice. It allows me to expand and grow.
When is your solo exhibit and where will it be? Until then, where can we find your artwork?
The solo (exhibition) at RAM is a year off. I'm excited to concentrate on new work. The gallery is huge so I'm going to make some big sculptures. My work is in a traveling exhibition now called "My Front Porch," (an exhibit that creates a yearning for traditional front porch traditions). To be honest, I'm working on a new body of work. I was in over 60 exhibitions in the last year and a half, many out of state. I traveled somewhere almost every month, twice to New York City. So I'm taking a break from exhibiting my work. I'm very excited about focusing on art making. I've found that doing the business of art uses a different part of my brain and I'm enjoying just using the creative part at the moment. I've never had a solo show so I want it to be amazing.
"Who Belongs on Our Money?" represents The Heart of A Nation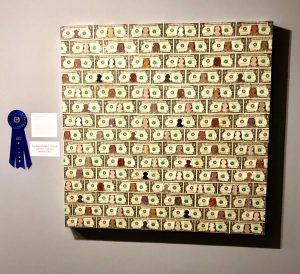 Artist Statement:
People are the Heart of Our Nation. All people including every skin tone, gender, race, religion and sexual orientation and in my piece I have made our currency a reflection of inclusivity. I painted over 100 different skin tones to call attention to and celebrate how beautiful different colors are next to each other. Complimenting and showing the contrasting colors. In my piece our Nation's currency is celebrating our nation's people which, I believe, is the Heart of our Nation.
The Declaration of Independence says, "We hold these truths to be self-evident, that all men are created equal, that they are endowed by their Creator with certain unalienable Rights, that among these are Life, Liberty and the Pursuit of Happiness." Although Jefferson's use of "all men" only included those who were white, landowning males, the phrase has now evolved to include all people, regardless of their race, sex, or ethnicity (Rogers).
Rogers, Mackinlee. 2018."What Does All Men Created Equal Mean?" Starting Points, (February 26) http://startingpointsjournal.com/men-created-equal-mean-2/  (accessed March 24)