Art Amiss returns to Northwest Arkansas Fashion Week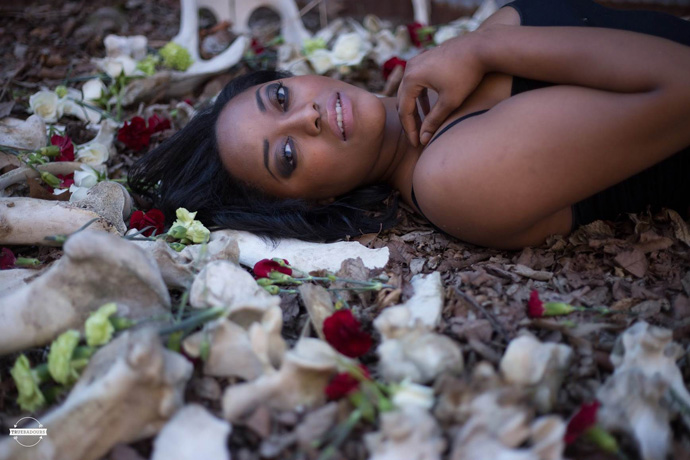 WORDS / KODY FORD
PHOTOS / JESSICA WHALEN & SOPHIE ODELIA BAUER

Local arts nonprofit Art Amiss has an exciting and eclectic show in the works this year for Northwest Arkansas Fashion Week.  Having been with NWAFW since its inception in 2012, Melissa Arens, fashion director for Art Amiss, and her assistant Natalie Denton have taken keen interest in producing a hip, innovate and diverse artist/designer collaboration fashion show.  This year, the Art Amiss show will take place at 21c Museum Hotel in Bentonville on Thursday, March 6 at 7 PM.  Tickets are $75 for general admission and $150 for VIP.
"Each segment typically has a specific feel, political or spiritual message and or artist and or designers assigned to that segment," Melissa says. "I have taken the time each year to seek out local designers and artists in the area who might fit well and be interested in showing under and with Art amiss."
Melissa and Natalie have brought together previous and new collaborators for the event. The show kicks off with Rock City Kicks in a segment featuring male models with "the message of hard working oppressed men and some struggling cultural issues in the west coast area."
Next up, leather goods by Bob Walker of Flying Possum Leather will be showcased followed by Amanda Hallam Davines color and hair design. Badjaxx, featuring Chadd Wilson and Jacqueline Manhattan, will return.  Known for their mixing of high fashion and found materials, this year they plan to mix naughty and nice. Baddjaxx plans to incorporate the entire audience and patrons carry projectors to project images onto outfits.
Chadd says, "We are doing a fairy tale rebound concept of what if Edgar Allan Poe got the rebound of Disney characters like Ariel, Pocahontas, Snow White. Its like if happily ever after happens, they break up and then Poe gets a hold of them.  The characters are not so shiny. They've got a little tarnish to them. The theme is 'nothing is more productive than a broken heart.'"
Andi Wise of Mayapple Salon apocalyptic-inspired "trans-humanism" segment will feature wearable structured hardware and metal. Natalie Denton and Meleah Loyah will have a segment called "Bones" with people wearing pieces made from actual bones. The finale is entitled "Light" and features models wearing hoods by Meleah Loyah 10:09 designs and crystal crowns along with hair and makeup design and styling by Melissa Arens.
Melissa is excited about this year's show and feels the audience will really enjoy it. "People should expect to enjoy the passion of many talented artists and designers getting the opportunity to express themselves through the art of fashion and music," she says, "So I always hope that people take the time to really watch and listen, we are all very honored to get the opportunity to share ourselves with the audience."
VISIT: NWAFW.COM or ARTAMISS.ORG

Click a picture to enlarge.
[AFG_gallery id='39']