64.6 Downtown Announces Permanent Sculpture Artwork in Gateway Park in Fort Smith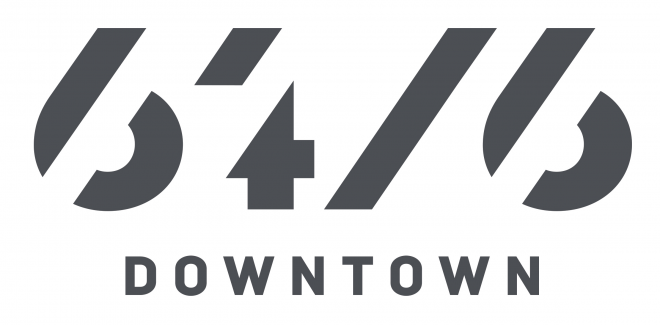 64.6 Downtown, the nonprofit behind The Unexpected, Garrison Commons and Propelling Downtown Forward Masterplan, announces permanent sculpture artwork in Gateway Park, to be located at the eastern end of downtown Fort Smith at the intersection of Garrison and Rogers Avenues.  Gateway Park will create a beautiful and memorable gateway into downtown Fort Smith with areas for rest, reflection and education integral to the park's design.
The press and public are invited to join 64.6 Downtown at 2 p.m., Tuesday, December 18 at the Ground Floor of Propak to learn more about the park and design features, and to meet the selected sculpture artist.
The intersection was recently brought back to life upon completion of The Unexpected in 2016 with the transformation of the single white building. While the efforts of The Unexpected have improved the location, it is not a permanent solution.
64.6 Downtown has selected figurative bronze artist Spencer Schubert to design three sculptures of historic Fort Smith figures:
Judge Isaac Parker – representing law and order in the late 1800's, Judge Parker was an advocate for education and women's rights.
Mother Superior Mary Theresa Farrell – representing the establishment of healthcare in Fort Smith
John Carnall – representing education in Fort Smith, of whom Carnall Elementary School is named.
In addition to the sculptures, the park features a landscaped courtyard and a bank of flags: the American Flag, the Arkansas Flag and the Flag of the City of Fort Smith. With the completion of this project, Garrison Avenue becomes unique in that it is bracketed on the East and West by bronze statues of legendary heroes including U.S. Deputy Marshal Bass Reeves and General William O. Darby.
Schubert's work explores the strengths, weaknesses, tragedies, and successes of people such as the three individuals being honored. Schubert received his BFA in sculpture from the University of Kansas. His work is featured in numerous public and private collections such as Kansas State University, Benedictine College, The Missouri State Capital, and the U.S. Army Chemical Corps. For additional information on Spencer Schubert, visit his website atwww.esschubert.com.