The 2019 El Dorado Film Festival announces winners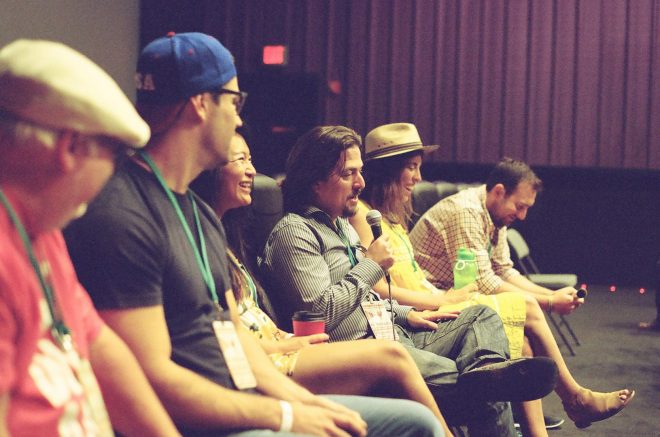 The El Dorado Film Festival wrapped its 2019 run and announced the festival's awards at a reception on Saturday, Oct. 12. Festival directors Alexander Jeffery and Paul Petersen presented the juried awards to films in seven categories, as well as the audience participation award, according to a press release.
Festival winners are:
Best Arkansas Short: "Before My Eyes" by Mason Bowen
Best Proof of Concept Short: "Scrap" by Leena Pendharkar
Best Dramatic Short: "Ritual" by Robert Linsley
Best Comedic Short: "My Dinner with Werner" by Maverick Moore
Best Documentary: "Tommy Emmanuel: The Endless Road" by Jeremy Dylan Potts
Best Feature: "Lost Bayou" by Brian Richard
Pam Callaway Audience Participation Award: Miriam Wallace
Golden Spudnut Best of Fest: "I Am Human" by Elena Gaby & Taryn Southern
Every winner received a custom-designed trophy by local metal artist Janice Hughes. Winners in the shorts categories received $500 cash prizes, the Pam Callaway Audience Participation winner received $1000, and the Golden Spudnut winner received $1,500, according to a press release.
The festival's programming included four full-length feature films, along with blocks of 30 short films from around the world in competition for festival prizes. Now in its sixth year, the El Dorado Film Festival has made a name for itself thanks to the community's amazing hospitality, as well as an all-star selection of independent films.