The Wendy Love Edge Show to return for a fifth season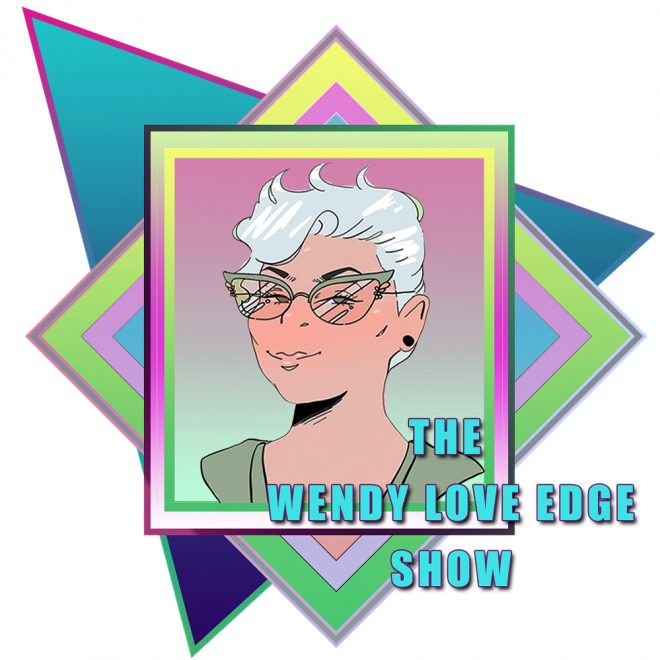 After an emotional farewell to longtime co-host Topher Kogen at the end of the fourth season, The Wendy Love Edge Show will return for season 5 on May 18.
Produced by A. Edge Productions, the show will continue to have local and national guests to talk about health, wellness, art, music and plant medicine, but this season, they have also added segments about women's empowerment.
"I realized how vital it is to the wellness of all of our citizens when women feel empowered and heard. So I decided to add it to the core values of the show. It was always there, but by saying it every week it sort of adds a specific emphasis," Edge said.
The show will be filmed partly via Zoom and will eventually make its way to the Fayetteville Public TV studio in Fayetteville. The team filmed the first episode of the new season in the Edge House backyard, and the first segment was filmed with other community members like Trisha Guting and Robyn Adair, which happened to be the first time filming with other people since COVID-19 began.
"It was tearful, I mean, tears of joy," Edge said. "We continued the show throughout the pandemic, producing it from home, because I felt it was very important to the community that we keep providing entertainment and education. That we remained a visible community resource. As artists I feel it's our duty to actually to keep producing content.  But the in-person show was different.  Humanity needs the in- person connections and so do I. And it created more hope. To feel this hope, that maybe we are finally moving forward, was exhilarating."
As for cohosting, Edge will mainly host shows solo with guest cohosts from across the country, which will bring some new and fresh perspectives to the show each week.
Find the first show of season 5, "Let's Talk About Women's Empowerment" at:
https://www.wjae420.com/
Internet Radio at 4:20 p.m. CST and video platform starting at 6 p.m. CST 
https://www.cannatube24.com/home
as well as on The Relevant App at 5:20 p.m. Download for free and follow The Wendy Love Edge Show. The show will also debut at 10 p.m. on The Wendy Love Edge Show YouTube channel, and after that, it will be available to stream:
Kpsq.org 97.3 FM Fayetteville, AR
FPTV Fayetteville
The Weed Tube
KM420 Radio Texas
Activate Radio Boston
Unity Radio 97.9 FM Worcester, MA