The Polarization of Feminism: "Rapture, Blister, Burn" Raises More Questions Than It Answers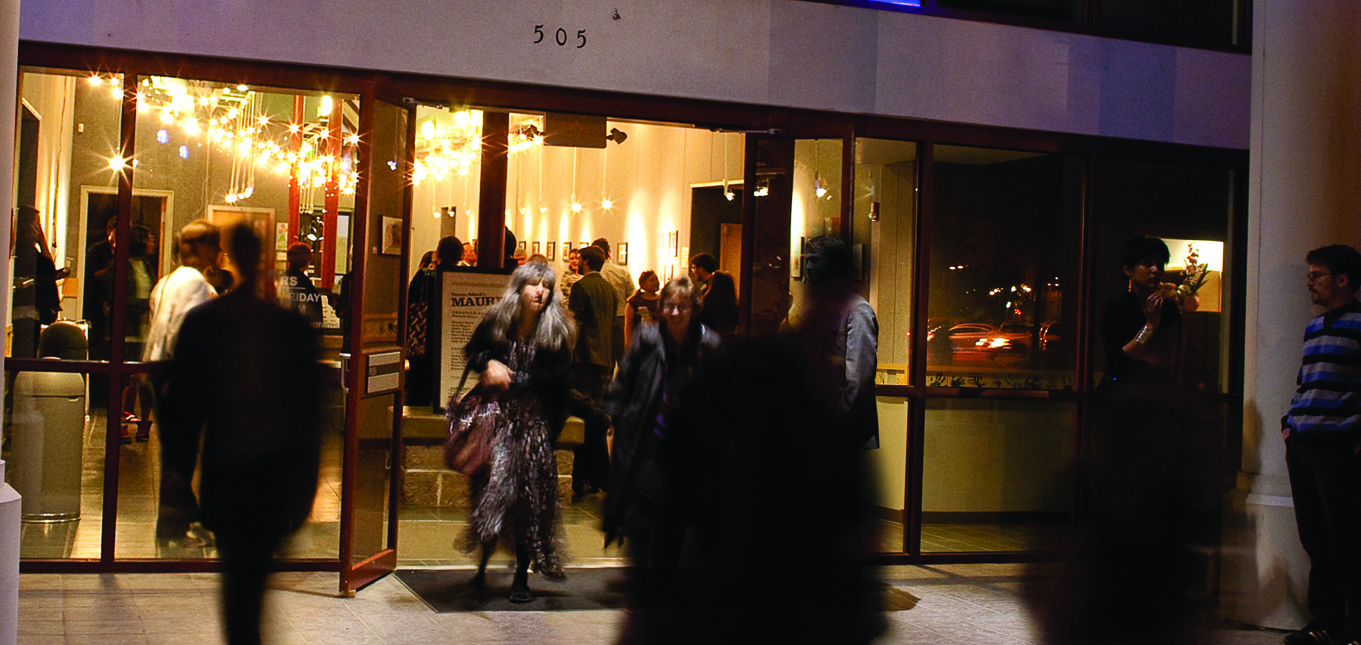 REVIEW / KELSEY FERGUSON
For theatre enthusiasts seeking high-contrast experiences, there's nothing quite like a progressive production in the South to spark a conversation. Challenging conversations are what I live for, and when I heard that Pulitzer finalist and pro-feminist Gina Gionfriddo's play Rapture, Blister, Burn was landing into the black box at TheatreSquared I was hopeful for 2016 Oscars-style callouts on gender roles. Directed by Shana Gold, Rapture, Blister, Burn brings together four women over three generations to call out how women's lives have changed – and not changed – over the course of the last fifty years. Through feminist theory, witty dialogue, relatable circumstances and the absence of the happy ending, I'm not surprised that this play has been touted as progressive by major publications and critics. What I can't seem to shake, however, is the lingering feeling that Rapture, Blister, Burn raises more questions than it answers. For those looking for advice on how to navigate a "post-post-feminist" world, Rapture, Blister, Burn suggests that we may have to travel an even more difficult road than we anticipated.
Directed by Judy Bowman, the casting for Rapture, Blister, Burn spans as far a range in locale as its generation gaps, slotting TheatreSquared's own co-founder and artistic director Amy Herzberg as the play's fiery, feminist academic and main character Catherine. Broadway-talented Joan Porter makes her TheatreSquared debut as Alice, Catherine's mother, delivering a refreshing performance that often feels as dry as the martinis she mixes onstage. Janelle Schremmer returns to the T2 stage as Gwen, Catherine's graduate school roommate and best friend, who now claims mother and wife to Catherine's first (and only) love Don. Ouch. Played by Broadway-experienced Michael James Reed in his T2 debut, Don's unambitious nature is blaringly obvious in Reed's performance. The youngest in the cast, Stephanie Bignault returns to TheatreSquared as Avery, Gwen and Don's 21-year old babysitter who bursts onto stage in the first act as a "voice of reason" learning from the older women's mistakes.
Drawing from its cast, perhaps the most compelling aspect of Rapture, Blister, Burn is its success bridging generational gaps amongst the rich history of the women's movement. Alice, Catherine, Gwen and Avery often sit in the same room, discussing the feminist theories of their generations as well as their individual struggles to find empowerment as women. In today's environment, highlighting the challenges that women have faced in the past reminds us that while true equality has yet to be accomplished, women's rights have come a long way since the fight to pass the Equal Rights Amendment.
Despite these achievements, Rapture, Blister, Burn illustrates that women today still struggle to navigate their equality.
In the first act, for success story Catherine a life steeped in career achievements no longer holds its luster. Long on success but short on love and family, Catherine finds herself searching through the history of the feminist movement for answers on how she could have come so far, yet still have ended up dissatisfied. She left Don, the only man she ever loved, to go to London for academic opportunity. Though she was gone just a year, Don couldn't bring himself to uproot his lifestyle and not only stayed home, but opted to get together with Gwen. Catherine must see Don regularly, given that she's returned home for a position teaching at the school where Don serves as a dean. She now longs for the life that Gwen lives, despite blaring examples of Gwen's subsequent unhappiness. For Gwen, her desire to push husband Don into ambitious pursuits at the expense of her own has not only been unsuccessful, but has also transformed their marriage into a dispassionate obligation. Both Catherine and Gwen mourn the loss of a relationship that they perceive to be a consequence of their ambitions, and this irony comes to life when young Avery challenges Catherine and Gwen to the question that, "You either have a career and wind up lonely and sad, or you have a family and wind up lonely and sad?" In the face of tantalizing temptation, both Catherine and Gwen begin to entertain the idea of switching lives.
The second act of Rapture, Blister, Burn largely serves to unfold the consequences of Catherine and Gwen's desires to live where the grass is greener. I won't spoil the details, but neither Catherine nor Gwen switch for good. Don is left free to choose what he wants. And Avery? As her own relationship falls apart, she begins to question her self-assurance on how to get what she wants in life (in this case, a man). In all cases, the women of Rapture make sacrifices in the name of Don, whose influence has prompted Catherine to presume that, "My middle-aged observation is that, in a relationship between two equals, you can't both go first."
Rapture, Blister, Burn is heavy on feminist theory – but in the end, does it succeed or fail to liberate these women's lives? While it was not Gionfriddo's intention to provide answers to the gamut of questions raised since the beginning of the women's movement, I'm not entirely confident that audience members left the theater feeling like Gwen, Catherine, Alice and Avery not only have the power to choose which kind of lifestyle they want to live, but that their choices need not lend themselves to just a couple lifestyle "packages." As a young woman, I'm not always sure of how to get what I want in life, either. What I do know, however, is that my choices need not champion sacrifice. It's extremely difficult to navigate both a career and interpersonal relationship, and I cannot waste time making excuses for those who do not find the same importance in finding both. Maybe that's exactly what Rapture, Blister, Burn aims to reveal: a long road to recovery, where concepts of feminism don't involve fighting our own battles, but instead where these battles are no longer something to fight about.