On Again, Off Again: The Paper Hearts reunite for 10-year anniversary show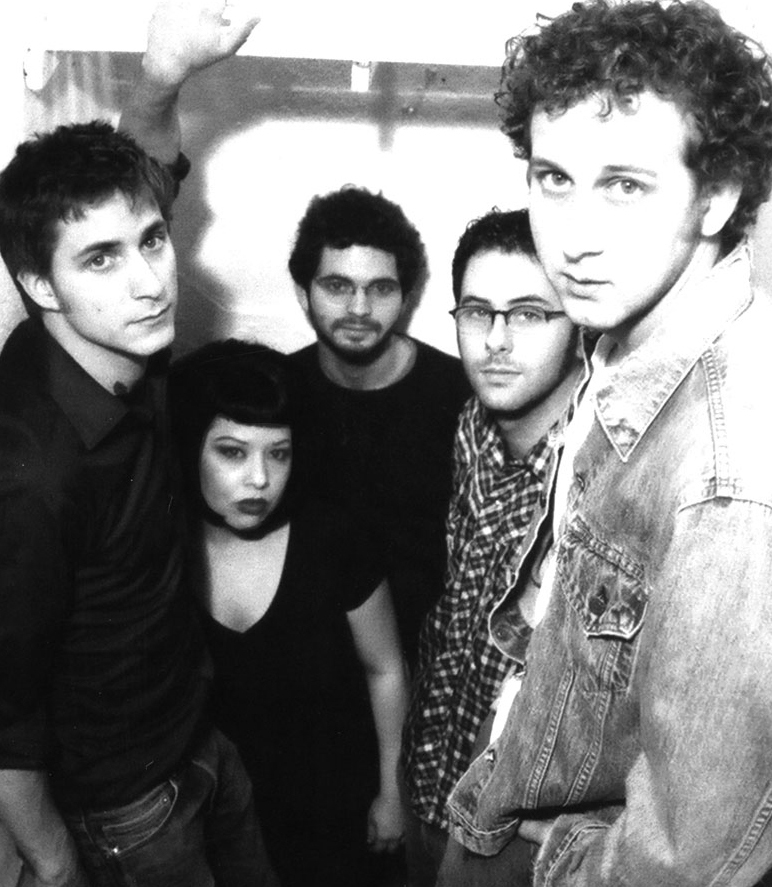 For Todd Gill and Aaron Weidner, three depressing months as ski lift operators in Utah had one silver lining. They discovered classic country music. It was 2001 when the pair returned home to Fayetteville, AR, they had a new mission—start a country band.
They had written a few songs in Utah, but didn't know any musicians. Once they returned to northwest Arkansas, recruitment began. First Bryan Brown joined as the bass player, followed by another singer/songwriter Michelle Hedegard. Longtime Fayetteville musician Jason Wright played drums temporarily until Andrew Rudd joined as the permanent drummer.
They recorded a self-titled EP, a full-length entitled Plans for the Past (2003) and a second EP Hard to Smile (2004). The release show for Plans for the Past was their last show together with the original line-up. Now they are reuniting for a 10-year anniversary show at Rogue Lounge in Fayetteville, on Saturday, Feb. 2 at 9 P.M.
Rudd raised the proposition of a reunion show with the original line-up. The band agreed. They haven't played together since Gill left to play guitar for Lucero after Brian Venable unexpectedly parted ways with the Memphis-based country rockers.
"It was a very sad, abrupt ending to something I think we all had high hopes for," Todd says. "I left Lucero after about a year, but by the time I'd moved back to Fayetteville, Andrew had moved to Seattle and Aaron was living in Kansas City. The Paper Hearts have since played a few shows with different drummers and guitar players, but never with the original lineup."
The Paper Hearts have often been maligned as an "alt-country" band, which is a fairly broad categorization and one that Todd doesn't feel necessarily applies.
"I wasn't exposed to any alt-country music until after The Paper Hearts had formed and people started calling us an 'alt-country' band," Todd says. "I was very late to that game. I think we all were. [W]e were a group of punk and indie rock kids trying to sound like a country band. In hindsight, I'm not sure we achieved our goal. Listening back, I hear octave slides and mostly distorted guitar. [Maybe] roots rock?"
On all of their records, the Paper Hearts focused more on melody than posturing, which makes Todd's analysis fairly apropos. The themes of heartbreak and loneliness can be found sprinkled liberally throughout the tunes, but you'll be hard pressed to find the pseudo-Southern shtick that bogged down the music by many of their contemporaries.
Todd says that the band has no plans to record any new music, but hopes that many of their old fans will come out to hear the band one more time. For those who have never heard them, it's definitely a show worth seeing.
To hear more, visit: thepaperhearts.bandcamp.com.