TAKE TWO: Luke Pruitt almost lost his love for music. But coming home changed that.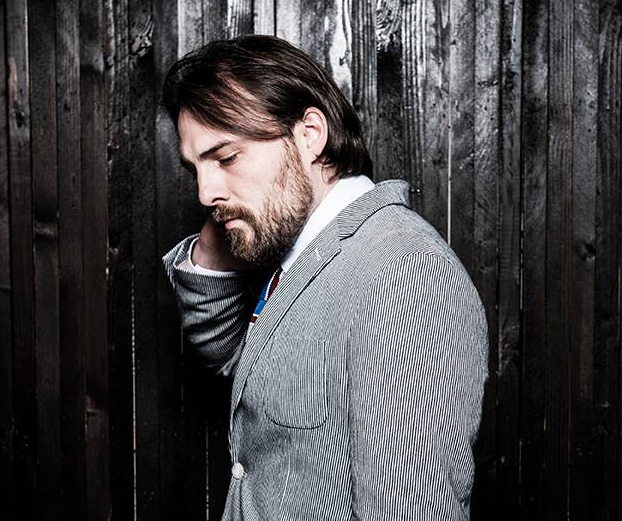 WORDS / KODY FORD
PHOTO / JADE HOWARD

For Luke Pruitt, his second act has begun early. In 2003, filled with dreams of making it as a performer, the Fort Smith native moved to Nashville to attend Middle Tennessee State University. He formed a band and picked up gigs at venues around Murfreesboro, a suburb of Music City, USA. During this time, he honed his skills at guitar playing and songwriting before moving into Nashville in 2007 to hit the big time. For two years, he toiled away, making little progress. Then the burn out hit him. Looking back, he sees what went wrong.
"I think at that time I was just sort of expecting people to see the potential in what I was doing, without doing my part to make sure I was presenting my music and myself in the best way possible," he said. "It was sort of a combination of not really knowing what I wanted out of music, and being entitled at the same time. That time in Nashville was really when I lost perspective of what I wanted and why I was doing it. As a result I became bitter about music and stopped giving myself to it. I was still practicing the craft, and so I improved in some aspects, but I just burned myself out. I was focusing on everything I hated about music and the music industry and lost touch with what I love about it.
"[But] I learned what is important to me about music, which is adding to the story of the human condition. I also learned that nothing comes easy, no matter how talented you think you are."
Now, after moving home to Fort Smith, going back to school and starting a family, Luke feels like his head is in the right place and he's giving music a second try. Recently, he released an EP entitled Songs for Home, Part 1. The collection of tunes has an autobiographical bent, although not always from Luke's personal experience. "County Fair" reflects on his youth and dreams of music fame in the shadow of praise and expectations. Luke loves reading and creative writing. His passion for literature shows on the tune "Eric and Lily," a song is about Vietnamese immigrants. After the fall of Saigon, many Vietnamese people fled their country and settled in Fort Smith, becoming a prominent part of the community. The song tells the story of a Fort Smith family that came out of the rubble of the fall of Saigon, forced to leave their home and start a new life on the other side of the world, and have made this life for themselves where they found their role in a community.
"[Their] restaurant is open almost 70 hours a week, and it's always just been the two of them," he said. "And they get there early and leave late. I grew up eating their food, and felt in some ways that if I didn't put their story into a song, I didn't think anyone else would."
Luke's goal is to write songs that no one else is really in the position to write. Almost like a reporter with a guitar instead of a keyboard. He keeps an eye out for stories like "Eric and Lilly." He said, "In some ways, it's as though I was born to write that song, but I had to look for it. That is the main message in the song, I guess, because there is a language barrier, that you have to look beyond the surface to really understand people's stories, and it takes effort to do that. That seems like it is getting harder and harder as information gets more and more accessible."
Currently, Luke is playing shows to support the EP and splitting his time between Fort Smith and Nashville. He appreciates the support of his wife, who works alongside of him handling merch and branding. They have a young son as well.
"The back and forth has definitely taken us out of our comfort zone, because our lives are in a constant state of motion," he said. "It seems as soon as we start settling in, it's time to pack up and move again…I think we are both just happy to be doing this thing, and I think we both feel the groundwork being built through it. There will be a time for settling in to a place, but there's a lot of work to do to get to that point. Honestly, I'm glad to have both places right now. I need Nashville as a businessperson, but I feel like Arkansas keeps me grounded in a lot of ways. It is, after all, my home."
Currently Luke is booking a tour and writing Songs of Home, Part 2 to record in the fall, and plan to release it in early 2015. It will be produced by Calvin Turner, who produced his latest EP.
VISIT: LukePruitt.com
Watch the video for "Your Man"