sUgAR Gallery Presents:  "In Which We Dwell" featuring Hilary Baker, Tyler Beard, Andrew Blanchard, Adam Ekberg, Matthew F. Fisher & Ron Lambert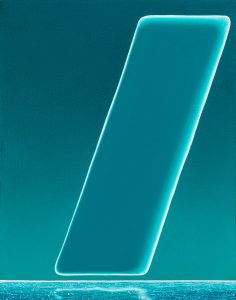 The University of Arkansas, Fayetteville Student Gallery, sUgAR, will host an opening reception for the exhibition, In Which We Dwell on Thursday, October 13th from 5:30-8:00 pm. The gallery is located at 1 East Center on the Downtown Fayetteville Square.
In Which We Dwell, which utilizes John Burnside's poetry as a conceptual root, will present a collection of work by artists dealing with ideas concerning the physical aspects of life and the environments in which we reside.
Behind faces and gestures
We remain mute
And spoken words heavy
With what we ignore or keep silent
Betray us
I dare not speak for mankind
I know so little of myself
But the landscape
(Excerpt from "Landscape")
Using diverse methods and imagery, the artists portray the sublime while demonstrating experiences of life, the pace at which we live, and the growing concept of the more controlled, manicured landscape.
Hilary Baker's paintings navigate the line between abstraction and figuration. Through her work, she displays her appreciation that the arbitrary elements encountered in modern life have an inherent elegance. Baker's works are often inspired by scenes of rubble piled on the side of the highway or designs created by collapsed blocks of stone.
Tyler Beard constructs sculptures through a process which involves disrupting images by blocking or obstructing what would normally have been the purpose and focal point of the photograph. These interruptions are meant to offer an opportunity for a calm state of contemplation. Beard is interested in the relationship between natural structures and the framing of those structures as images, alongside, and in contrast to, the man-made structures, which serve to interrupt those landscape images.
Andrew Blanchard has been observing and interpreting the ideas of blurred urban and rural county lines. He presents an overarching geographical premise with visuals including his interests in socio-economics, race relations, literary references, and environmental planning. He utilizes screen-print as his main process, and additionally uses pochoir-like techniques, graphite inclusions, and hand-applied acrylics to form works that resemble an execution by a painter while having evidence of a life-long printmaker.
Adam Ekberg is a photographer who creates constructed still-life photographs exploring ephemeral occurrences. These seemingly simple images often transform mundane objects through poetic visual associations. He describes his private, staged happenings as "minor spectacles" which do not address any matter quite literally, but rather touch upon Ekberg's daily life.
Matthew F. Fisher paints images that exist in limbo between natural and artificial, action and frozen. Nature, to Matthew F. Fisher, is collecting his thoughts and experiencing the world simultaneously. He notes that his paintings represent memories, which are rarely detailed references, but more so approximations of what the forms looked like to us. This notion of multiple realities informs images that are both past and present, while simultaneously being neither.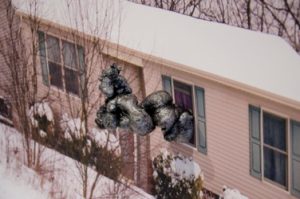 Ron Lambert describes his artwork as pondering the pace of life. As we leave our bodies to move at the pace of progress, we pass the physical parts of life which remind us that we take up space.  He explores a sense of construction and impermanence, which reminds him of our own impermanence, despite our best efforts. His work is an attempt at beauty and perfection that understands the failure of the effort in forcing our environment into submission through the manicured and constructed landscape. Art-making provides Lambert with an opportunity to explore the sublime through the building of experiences. This presence of the sublime comes from a need to be awed, a need to break routine, a need to feel there is still wonder in the world around us.
The sUgAR Gallery is an interdepartmental exhibition space featuring the visual research of students, faculty, and visiting lecturers from the Department of Art and Fay Jones School of Architecture representing the Departments of Architecture, Landscape Architecture, and Interior Design. sUgAR is made possible by the J. William Fulbright College of Arts and Sciences, the Department of Art, the Fay Jones School of Architecture, and the University of Arkansas' Facilities Management.
1 East Center, Basement Level
Opening Reception: October 13, 5:30 – 8:00pm
Gallery hours:  Saturdays and Sundays 9:00am – 1:00pm