Stage Eighteen to present "Variations // NWA" during First Thursday-November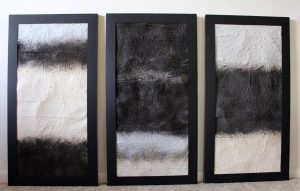 Northwest Arkansas has long been a region of makers. With major businesses, museums, and educational opportunities strengthening the region, many more creatives have made their homes here. In response, the team behind NWA Creative Arts Network is proud to invite the public for a sneak peek at the brand new arts venue Stage Eighteen, located in the heart of downtown Fayetteville at 18 E Center St.
The opening will take place during First Thursday on November 3rd from 6-9pm. Visual arts curators Samantha Sigmon and Robert Lemming will present the opening exhibition Variations // NWA, a sample of contemporary work being made today by artists currently residing in Northwest Arkansas.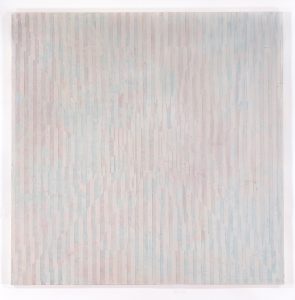 Artists will be present to discuss their work, and owners David and Lauren Embree will announce more about the exciting new project, as well as the programming for the performing arts festival Last Night Fayetteville on New Year's Eve. Additionally, performance artist Cynthia Post Hunt is planning a participatory walk to Stage Eighteen from a soon-to-be-announced location in downtown Fayetteville. If you would like to be involved in this dedication ceremony, please contact Cynthia at cynthiapost@gmail.com for more information.
"I am thrilled to work with such a beautiful space to really showcase the top tier array of work and artists making right here in Northwest Arkansas. I want to let people know that artists are doing really amazing things locally," says NWA Creative Arts Network board member Samantha Sigmon, a Fayetteville native who has worked with many art organizations and projects in the region. She will be accepting proposals for exhibitions at Stage Eighteen from regional artists in the months to come.
For more information about Stage Eighteen or the upcoming exhibition, visit facebook.com/stage18live or Stage18Live.com.
About the artists:
Showing a video for this exhibition, Maryam Amirvaghefi is currently an MFA student in Painting at The University of Arkansas, Fayetteville. She was previously a BFA candidate in Painting from The Sooreh University, Tehran. In 2016 she curated the Running Toward Dreams touring exhibition featuring Iranian and American young artists which showed in both Tehran, Iran and Fayetteville, AR, USA.
Natalie Brown is a Fayetteville native and a University of Arkansas graduate who has studied painting, philosophy, and psychology. Her paintings have been exhibited widely in Northwest Arkansas.
Dayton Castleman is a Rogers-based artist who manages 21c Museum in Bentonville. He received his BA in Art from Belhaven University and his MFA in sculpture from the School of the Art Institute of Chicago. Castleman has taught as Assistant Professor of Art in sculpture at Trinity Christian College, and as a Museum Educator at Crystal Bridges Museum of American Art. He has permanent site-specific installations in Philadelphia, PA and Bentonville, and his artwork has been exhibited in venues throughout the United States and Europe.
Arkansas native Erin Gardner is currently in her last year of the MFA program in Photography at the University of Arkansas, Fayetteville.
Cynthia Post Hunt is a Chicago bred artist, currently residing in Fayetteville, Arkansas. An alumna of the School of the Art Institute of Chicago, Post Hunt investigates the threads of impermanence, desire, and dependence between sustenance and society. Through performance she explores the space between herself and the viewer. In Spring 2016 she curated the first annual Inverse Performance Art Festival in NWA and is currently planning for its next season.
Robert Lemming's work manipulates form and light to explore the nature of motion through the sculptural object. Lemming is a Tulsa native who moved to Northwest Arkansas as a teenager. He studied painting and printmaking at Henderson State University and finished his BA degree with a sculpture emphasis at the University of Arkansas Fayetteville in 2011. His work has been featured in several solo and group shows in venues such as the Historic Arkansas Museum, 21c Museum Hotel, sUgAr Gallery, ASU Beebe, and LaLaLand Gallery. He teaches high school art and art history at Northwest Arkansas Classical Academy in Bentonville, Arkansas.
Ashley Lewis is pursuing a Bachelor's Degree in Art at the University of Arkansas. Several of her films have been shown throughout Northwest Arkansas. "As an artist I'd like to say that I aim to uncover unknown and known social issues. Most of my work dealing with the problems or joys that arise in my life as an African American woman.  However I do love to explore the idea of abstract pieces.  What that entails and how to go about achieving the appearance and feeling of something classified as abstract,"  Lewis said.
Elise Raborg is receiving her BFA in Painting from the University of Arkansas. She has most recently shown at Arsaga's at the Depot in October 2016 for her featured show Ask Me About My Dog.
Jonathan Suit graduated in 2015 from the University of Arkansas, Fayetteville, AR with a BA in Painting and Drawing. In 2015 he was chosen for the 57th Delta Exhibition at Arkansas Art Center in Little Rock and for New American Paintings, Southern issue #118. Suit's recent work explores how primary elements–line, shape, color–may be manipulated to provide an impetus for personal analogy. "As I work, I face a conflict between my fondness for traditional painting and the demand for a more contemporary, interactive experience," Suit said. "I will continue to examine ties between the art world and the rest of society, evaluating how "art" is conceived, manufactured, consumed, and accepted by the artist, viewer, and user, all of them occupying shifting roles of subject and object."
Garland Martin Taylor is a Chicago-based sculptor and researcher with a MA in Visual and Critical Studies from the School of the Art Institute. Taylor works with materials such as bald cypress twigs, kinky hair, baseball stitching, steel, stainless steel, aluminum, cut tacks, wood, and stone to create large-scale abstract, functional, and socio-politically charged heirlooms inspired by his research and scholarship on 19th century black political cartoons. Since 2012 Garland has devoted half of his professional practice to studying the life and art of Henry Jackson Lewis. And in late 2014 Garland was awarded a Curtis Sykes Memorial Grant for Arkansas History from the Arkansas History Commission. Taylor was a core collaborator in a Mellon Fellowship at the Gray Center for Arts and Inquiry at the University of Chicago where he co- taught the course "The Art and Politics of Black Death" with political scientist Cathy J. Cohen, and documentary filmmaker Orlando Bagwell. He is currently residing in Bentonville as a Tyson Scholar.
Hisae Kimura Yale received her BA degree in printmaking from Tama Art University in Tokyo, Japan in 2000 and her MFA degree from University of Arkansas, Fayetteville in 2011. In 2011 in the Artist in Residence-Mino Paper Art Village she researched about Japanese traditional papermaking and created her work using these papers techniques. "My art work expresses my experiences and feelings of crossing borders to living in the United States, but also how my anxiety of crossing borders has changed during my time living in the US for the past 9 years," Yale said.
Nicholas Cox is a sculpture and installation artist at the University of Arkansas who works with multiple modes of expression in order to explore the rift between internal psychological spaces, and external social spaces. He is particularly interested in raising questions regarding culturally accepted "truths," and our choices to engage or disengage, believe or disbelieve, accept or doubt those notions.