SCENES & SETTINGS: May 2015 First Thursday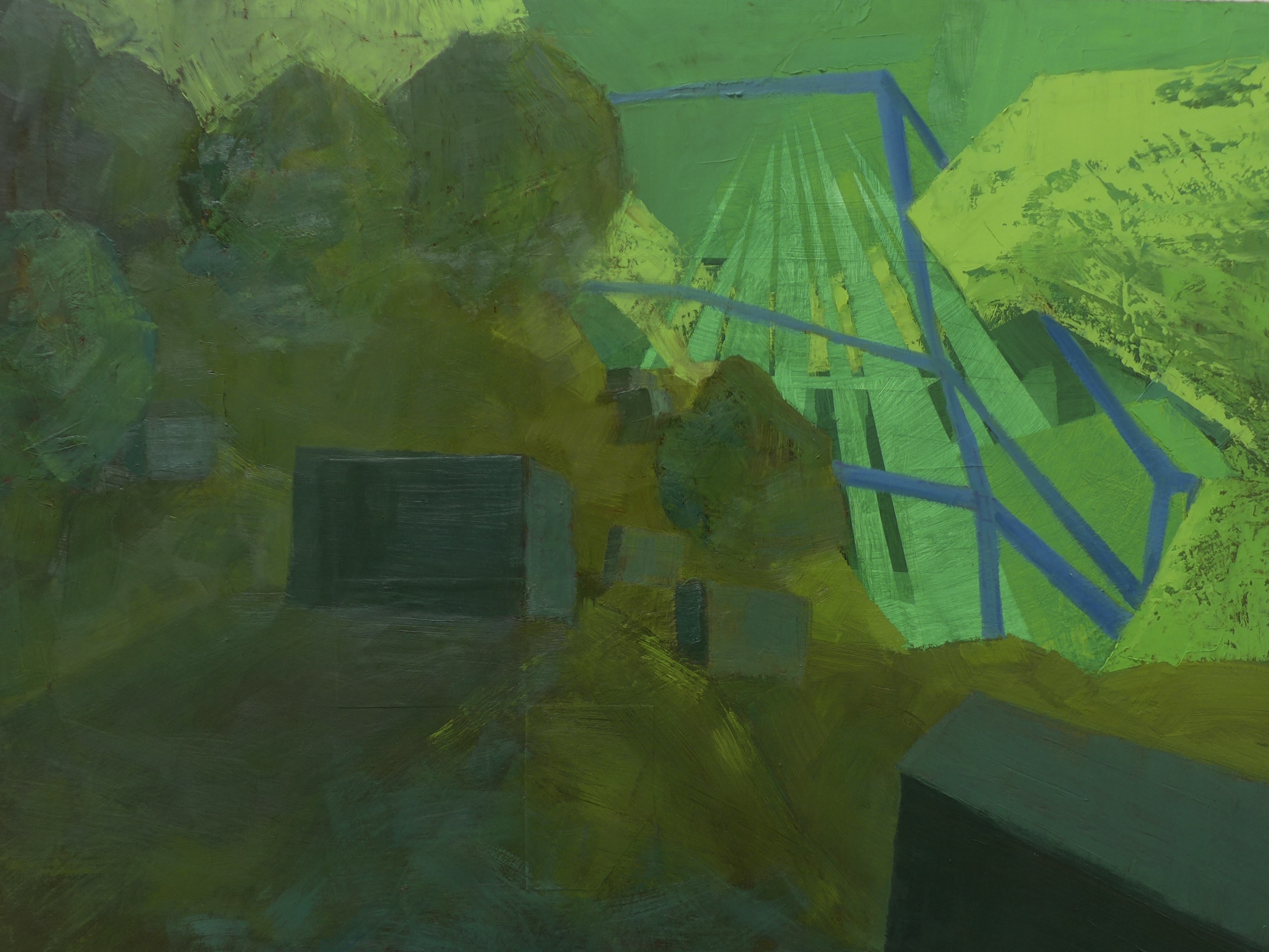 WORDS / K. SAMANTHA SIGMON
Rain or shine, open art receptions are still going strong indoors in unique venues all over downtown Fayetteville. Although many families come downtown on First Thursday for the outdoor bands, activities, and crafts, the indoor art receptions are where many of the real art exhibitions are held. Community members have worked tireless hours for you to view these new exhibitions which are all free and open to the public.
Reminder: please bring donations for the events you attend, whether for drinks or snacks, for the band, or for the space itself. They are doing all of this on a very tight budget! Also, a lot of the art is for sale and affordable as well, so think about beginning or adding to your local art collection!
Here are all the activities to make sure you do whether you make the square or not on the evening of May 7, 2015. They are listed in order of time they begin as well as distance; you will start on the square and land at the end of the night right on the edge of the square, coming full almost full circle. You can probably hit all of these if you try!
5-9pm: Opening reception for Evocation: Art, Nature, and the Muse part 1 at the Fayetteville Underground
Fayetteville Underground's Spring compilation of works will debut tonight and continue into June with a focus on artists who are inspired by the natural world.
May will feature Upstream Art's collaboration with photographer Stephen Ironside and painter Amy Eichler. Upstream art is a program which raises awareness of urban water quality through storm drain murals and outreach throughout NWA. Ironside has made a map of watersheds leading to drains for the program, and he will also be selling his photographs of Nepal in the gallery separately. Proceeds from these photographs will be given to aid relief efforts in Nepal from the recent earthquake. Amy Eichler's mural will debut in our main gallery and depicts downtown Fayetteville and the flow of water from urban environments directly into bodies of water.
Additionally, Kansas City mixed media artist Adam Crowley will be featured. Crowley abstractly deals with nature in his grey-toned studies of smoke, trees, and abstracted landscapes. He deals with "ethereality, holy objects, and the idea of contemplation as jumping off points, while undercurrents of Mid-Westernism, anxiety, longing and the balance of order and chaos in our environment flow through the work," he states.
University of Arkansas (UA) Bachelors of Fine Art (BFA) painters who focus on nature abstractly, conceptually, or symbolically are represented as well with works by Madaline Boone, Elly Golterman, Mikayla Hoffman, and Elise Raborg. Stephanie Petet, a former BFA student at the UA, will also present new landscapes that represent the natural and man-made world around her. Also of note is a carved mahogany Archelon (ancestor of the modern turtle) by Brenton Smith. New to the gift shop, Elizabeth James of Bear Creek Pottery and Glass will show off her functional glass plates. Other artists showing are David Bachman, Laurie Foster, Melissa Garrison, Martha Molina, Doug Randall, and several more.
Greg Sherman of the band the Drunken Catfish Ramblers will be the evening's entertainment. Drinks and snacks are provided with donations encouraged. Stick around until 8:30 for a candlelight procession by performance artist Cynthia Post Hunt with help from shape-note singers Allison Williams and Willi Goehring as they walk with artist and participants to The Shed Gallery for Post Hunt's final performance there.
5-9pm: Final Night of Cynthia Post Hunt's Performance Series at The Shed Gallery
The artist's culminating performance piece will consist of Black Box, Part Two and The Things We Carry. This work has to do with loss and memory in our daily lives.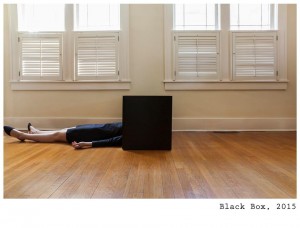 Cynthia Post Hunt is a Chicago-bred artist, currently residing in Fayetteville. An alumni of the School of the Art Institute of Chicago, Post Hunt investigates the threads of impermanence, desire, and dependence between sustenance and society. Through performance and photographic documentation, Post Hunt explores the space between herself and the viewer by means of the consumable object.
6-8pm: Gradually Sudden: an MFA Group Exhibition at sUgAR Gallery
This reception is an opportunity for the public to view the creative research conducted by MFA candidates pursuing a professional career in art. Combining conceptual ideas with technical proficiency, students will be exhibiting work that has developed over the course of the spring semester. Potential mediums include painting, sculpture, ceramics, video, photography, printmaking and mixed media. Exhibiting students include Maryamsadat Amirvaghefi, Danny Baskin, Parker Boales, Owen Buffington, Ashley Byers, Jon Cromer, Chris Drobnock, Erin Gardner, Aimee Odum, Mike Pennekamp, Katrina Rattermann, and Elena Volkova. Also on display will be videos from the Department of Art Foundations students. The entire basement space besides the Pryor Center, will be open for viewing; this UA group exhibition is not one to miss!
Starting at 6pm: Closing Reception at Local Color Studio Gallery
This is an opportunity to view and purchase the paintings and prints of Dell Eddins and Jonathan Suit, and to check out this new spot which offers children's art classes, seminars for adults, and a local art gallery.
Jonathan Suit is a mixed media artist. He received his BA in Painting and Drawing from the University of Arkansas in 2015. "I see my work moving toward an anthropological questioning of the actual place which contemporary works of art hold in our lives as compared to the generalized idea of 'art' that we maintain as a society. I try to make work that encourages internal dialogue, and can serve as a reflection of the unique database of knowledge and experiences that each individual viewer brings," Suit says.
Dell Eddins defines herself as an animal portrait artist. "In many ways my life is shaped and defined by my animal companions.  I live on a farm in northwest Arkansas where I care for horses and ponies, dogs and cats," Eddins explains. "In my portrait painting, my goal is to capture the spark and personality of each individual in their expression and posture. Whether the subject is one I live with and know well, or is painted from a photograph of one I have never met, I seek to convey the life force I see and feel," Eddins says.
6-8pm: Close Proximity at LalaLand Gallery
The University of Arkansas Department of Art is pleased to present a group exhibition of works by painting students enrolled in "Perception into Abstraction." The show, entitled, Close Proximity, will be on display for one night at the Lalaland Gallery and consists primarily of small works for up-close viewing.
The exhibition includes works by the students Janie Biggs, Madaline Boone, Wade Branstner, Issac Curtis, Jodi Foutch, Elly Golterman, Kortni Hobbs, Mikayla Hoffman, Travis Keller, Mikenna Kraus, Kellie Lehr, Ashley Lowry, Chloe McWha, Elise Raborg, Sarah Shepard, and Ashley Treece under the direction of Professor Stephanie Pierce.
This event will also include live music by The Coverlets.
6:30-9pm: Rockabilly Night at Nightbird Books
Author Marvin Schwartz will read from his new book We Wanna Boogie: The Rockabilly Roots of Sonny Burgess and The Pacers. After the reading, musician Nick Shoulders will play the rockabilly music that has inspired him. Donations for music are encouraged and drinks are available at Nightbird Books.
Marvin Schwartz is a freelance writer who specializes in Arkansas history and culture. He has worked as a journalist, educator, speechwriter, and grant writer and has directed nonprofit organizations. He holds an MFA in poetry from the University of Arkansas.
Nick Shoulders is a Fayetteville native art and noise maker. Musical projects include Dumptruck Boyz, Ghost Hollers, and Thunderlizards. Tonight, he will be playing rock-roots-hillbilly, one-man-band mayhem.
9pm-2am: Vinyl Night at JRs Lightbulb Club
A great way to close out your First Thursday night is to collectively listen to the weird vinyl people bring and bring some yourself. The bar will play just about anything that is brought to them. Bring vinyl to play, swap, sell, talk about, etc. with no cover. Drink specials include $1.50 PBRs and $4 16 oz well drinks all night.
Places:
–The Fayetteville Underground, 101 W. Mountain, fayettevilleunderground.com,
871-2722
— JRs Lightbulb Club, 19 N. Block, https://www.facebook.com/lightbulbclub, 587-9512
–Lalaland, 641 W Martin Luther King Blvd(located just behind The Art Experience)
— Local Color Studio Gallery, 275 S. Archibald Yell, https://www.facebook.com/localcolorstudiogallery, 461-8761
— Nightbird Books, 205 W. Dickson St. (behind Fayettechill), nightbirdbooks.com, 443-2080
— The Shed, 546 W. Center Unit E (under Mayapple Salon), artattheshed.com
— sUgAR, 1 East Center (in the basement), https://www.facebook.com/sugaruark, 575-5202
Images:  Black Box, 2015 image by Cynthia Post Hunt (at the Shed
tonight
); painting by Elly Golterman (at the Fayetteville Underground
tonight
)