Rally to End Cannabis Prohibition to take place at Prairie Street Live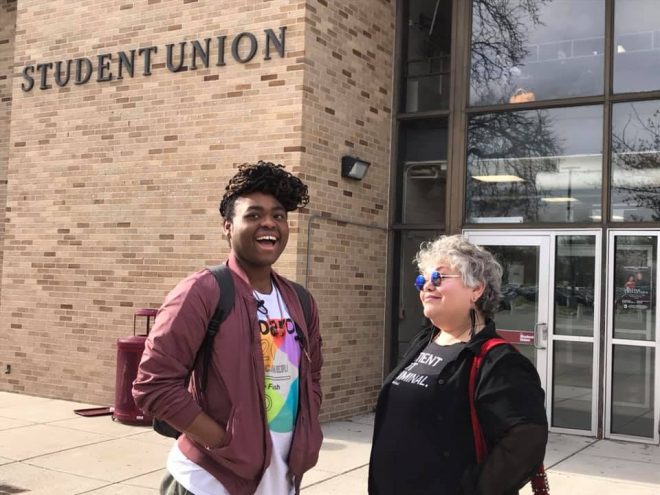 When they aren't filming their next show or dancing in a community parade, the hosts of The Wendy Love Edge Show with Topher Kogen rally for justice. Edge and Kogen will host a rally on Nov. 17 to raise awareness in hopes to end cannabis prohibition. Cannabis activists Peter and Helen Yeaple of The Walk 4 Change will be in Fayetteville to speak about ending prohibition as a part of their nationwide project. Edge and GI Mary Jane will also speak at the event.
Good work can't be done without a little play. Live music includes Jurnie Jones, Steel Skye, The Damn Neighbors, and The Traveling Squirrels. Prairie Street Live will have food for sale, and a silent auction for the cause will also take place during the event. The funds raised by the auction and recommended donations will go towards help for two people who were recently arrested for cannabis possession, including fines and court fees, according to a press release. Any additional funds will go to The Walk 4 Change.
Even with medicinal cannabis becoming legal in Arkansas, the cannabis plant is not free.  People are still being arrested and facing large fines and jail time. We must continue our work to end cannabis prohibition and deschedule the medicine federally in order to truly be free.
More information and live updates about the event can be found on the Facebook page. The Rally to End Prohibition is 3-7 p.m. at Prairie St. Live, 509 W. Prairie St. Fayetteville, AR 72701.