Peel Mansion and Compton Gardens present "Forms, Past and Present" by Ed Pennebaker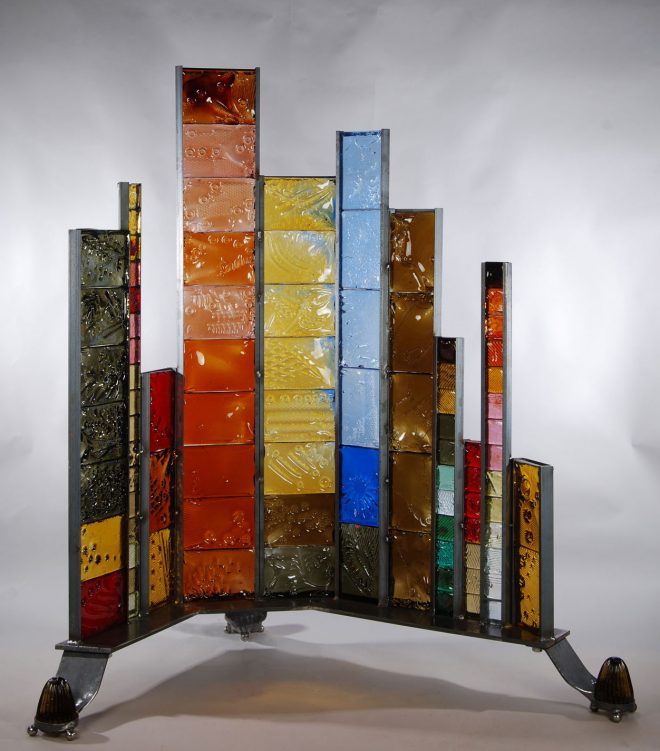 Peel Mansion presents "Forms, Past and Present", an exhibition of Ed Pennebaker's glass work that ties in with the historical presence in the museum and the natural beauty of Compton Gardens.  Pennebaker's early work developed from functional forms of early American glassware made in the eighteenth and nineteen century.  His current sculptural forms are inspired by nature and the environment. Peel Mansion and Compton Gardens in Bentonville are valued for their commitment to historic and environmental preservation.  The opening reception for the exhibit will take place Thursday, July 12 from 6-8pm.  The exhibit continues until August 31.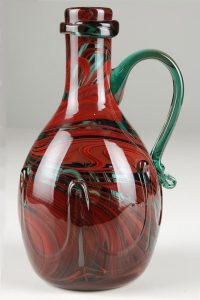 Many of the works in the exhibit will be from the artist's collection.  Since starting his glass studio in Salem, Arkansas in 1985, Ed has kept examples of many of the forms he has created.  Some of these are what he thought were the best examples of those forms, some are unusual colors or special pieces that were rarely made or one-of-a-kind.  Early American Life magazine included Ed's studio, Red Fern Glass, in their directory of Traditional American Crafts from 1987-2000, an honor bestowed on a handful of artisans who work in traditional media.  During that time period some of the museum shops  that carried his work included Smithsonian Institution Museum Shops, Greenfield Village, Historic Deerfield Village, Toledo Museum of Art, Philadelphia Museum of Art, and Old Sturbridge Village.
In 1996 Ed began making sculptural work which he called "clusters".  They were groups of glass pieces attached together.  They developed into lighted chandeliers which became his major production item from 1999 through the present.  To date he has made 639 chandeliers, and over 200 other lighting products including pendant lights and sconces.  He began making mixed media sculptures around 2008 to create something that was more individually expressive.  Many of his sculptures express his concerns for the environment and deal with environmental awareness.  The newer sculptures include glass in a variety of forms, sometimes blown, sometimes cast, fused, hot worked, or cold worked.  The sculptures combine glass with steel, stone, and sometimes found objects.  Some of the larger scale sculptures will be on view outdoors at Compton Gardens, located at312 N. Main St., while the smaller scale works will be inside the Conservatory and Carriage House at Peel Mansion, located at400 S. Walton Blvd.  Regular hours at Peel Mansion are 10-3 Tuesday through Saturday.  Compton Gardens is open daily from dawn to dusk.
Featured image:  "Red Clay", 68″ height x 62″ width x 38″ depth, glass, steel
####