Northwest Arkansas creatives make city council runs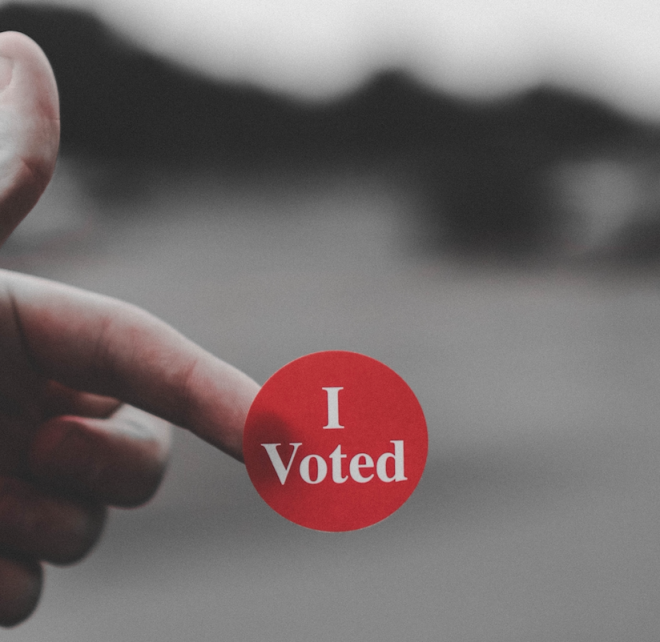 As the election season rolls around, elected official positions are due to be voted on nationwide. In Northwest Arkansas, three women with backgrounds as working creatives are campaigning for the opportunity to represent their communities as members of the city councils in Springdale and Fayetteville. They are Eve Smith, Sonia Gutierrez and Olivia Trimble.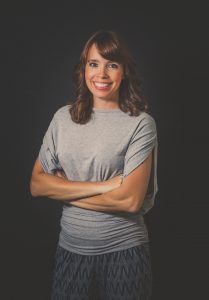 EVE SMITH
Eve Smith is a creative running for Springdale City Council Ward 4, Position 1. Eve is from Louisiana, and after leaving home to go to college, she very quickly found herself a single mother of three, and no longer enrolled in courses. She moved to Northwest Arkansas at age 23.  Six years later, she was able to go back to college at the University of Arkansas in Fort Smith before transferring to the University of Arkansas. After graduating with an art degree, she worked as an artist-in-residence with the Center for Art and Education, a nonprofit organization in Van Buren. Six years later, in 2008, Smith moved to Fayetteville and worked for the UA-Fayetteville  for the arts and sciences museum. In 2010, she found her dream job at the Art Center of the Ozarks in Springdale, and has been working there for the last eight years. Working in her community is what inspired her to run for city council.
"Although I wasn't born and raised here, I would be a big voice for my community. Springdale has the most diverse community in NWA, and we need to be passing ordinances that support that community," Smith said. Smith feels she knows her ward very well. She walks to work, supports local businesses, and when she partnered with the Crystal Bridges Museum of American Art to put on a block party event in her community, she was able to name individual artists the museum could work with for their event.
Smith's main platform is that Northwest Arkansas as a region is experiencing a boom in growth, and as the cities are growing, more money is being given to fund cultural districts in the cities of NWA. "Springdale needs to be investing in these things. I want to be a 'yes' vote that moves us forward with the energy that's building up in NWA," Smith said.
One of the ways to accomplish this would be to add more walkable and bikeable infrastructure, which would in turn, build up the city's economic infrastructure, Smith believes. "To attract people, you have to invest in that infrastructure to get people moving toward your city," she said.
As a candidate who has firsthand experience working with her community, Smith feels she is the truest voice for the people of Springdale. "Artists are the most creative thinkers in our society," Smith said, "They're the problem-solvers."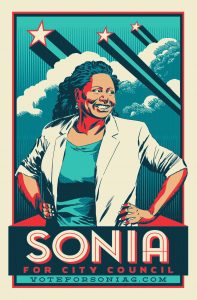 SONIA GUTIERREZ
Sonia Gutierrez is running for Fayetteville City Council Ward 1, Position 1. Gutierrez is a graduate of the University of Arkansas with a bachelor of science in microbiology and bachelor of art in graphic design, and a graduate of Parsons School of Design with a master of fine art in design and technology, according to her Letter From Sonia website. Her degrees have aided her in her career as a creative, and she is currently a facilitator and artist with Artist Inc., at the Arts Center of the Ozarks.
After she was appointed by Mayor Jordan to lead the Creative Economy Action Group in 2009, Gutierrez became involved with many city initiatives, including the Civil Rights Ordinance. " I like being an active part of positive, balanced growth in our city that values people, environment, and the economy," Gutierrez said. Gutierrez feels her 30 years of experience in the creative field as a graphic designer lends her valuable and unique skills needed to keep Fayetteville "financially fit, friendly, and funky," if elected. "Right now, more than ever, we need someone to represent people who is a good listener and a creative problem solver," Gutierrez said.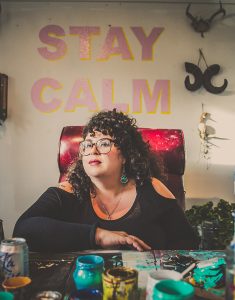 OLIVIA TRIMBLE
Olivia Trimble is running for Fayetteville City Council Ward 1, Position One. Trimble has been a resident of Fayetteville since she was seven years old, and still lives in her childhood neighborhood with her husband and children. Trimble is a sign painter and a muralist and is heavily involved in her community in ways such as founding the Fayetteville Women's March and planning for the Keep Families Together rally. "I feel like that's really what sets me apart from the other people in the race," Trimble said, "A great council member goes a little farther than they have to advocate for their residents."
Trimble's platform includes issues with accommodating Fayetteville's growth while keeping the city's character intact, as well as pushing for living wages for working class citizens. "We need to pay better attention to our working-class residents, and we can hold businesses to a higher standard in Fayetteville," Trimble said. She believes her background as a creative has given her unique skills. "I don't think people understand how much improv comes into artistic careers- I'm always having to figure out "what's the alternate path" – you have to find the common thread to get things done, and if you're a creative, you're already used to looking at things in a unique way," Trimble said. "I just want to get in there and help the people who live in Fayetteville have an easier time living; and we can make key changes to have an even more awesome place to live."
Sonia image by Chad Maupin, Olivia photo by Kat Wilson, featured image by Parker Johnson from Unsplash