New Visual Arts Exhibit Featured in WAC's Joy Pratt Markham Gallery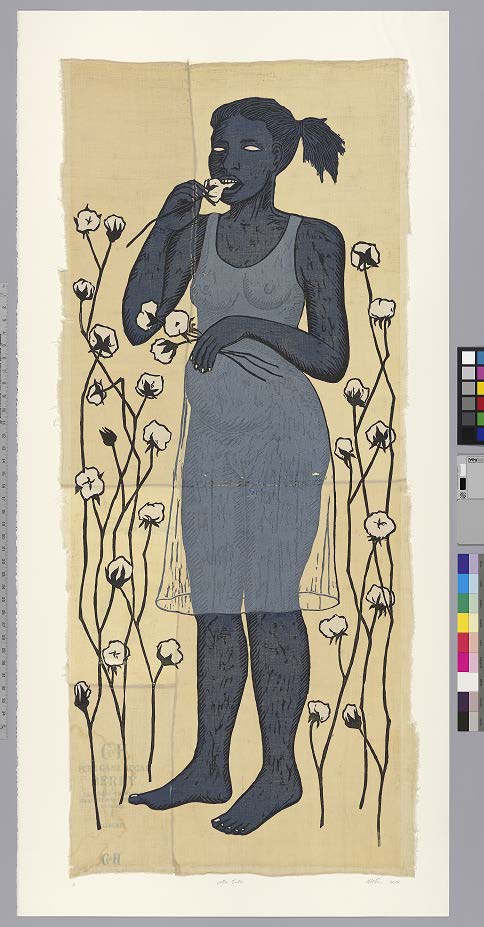 Mirror, Mirror: The Prints of Alison Saar reflects the vast body of prints created by Alison Saar over the past 35 years, and it's on display now in the Joy Pratt Markham Gallery at Walton Arts Center from May 28 to Oct. 6.
From the collection of Jordan D. Schnitzer and the Schnitzer Family Foundation, the exhibition addresses issues of race, gender, and spirituality. Her lithographs, etchings and woodblock prints are evocations of her renowned sculptures, according to a press release.
"Saar's sculptures often depict powerful figures carved from wood or cast in bronze, that are articulated with found objects – material artifacts that enrich the work with a narrative all their own," says exhibit curator Cynthia Norse Thompson. "As a practice maintained in connection to and in tandem with her sculpture making, Saar undertakes printmaking with the same tangible approach to unconventional materials and methods. Cast off objects like old chair backs and found ceiling tin become the foundations for etching or lithography plates. Carved wooden panels used for wood block prints echo similar techniques established in her hewn wooden forms."
In addition to paper-printing, Saar also uses a variety of used fabrics like vintage handkerchiefs, old shop rags and antique sugar sacks that are layered, cut, sewn and collaged – empowering the content of the image while resisting the flat repetitive nature of the medium.
Presented as part of Walton Arts Center's Artosphere Festival, the exhibition expresses the festival's themes through a conceptual lens, furthering broad and uncharted perspectives and dialogues. Here, sustainability is in the protection and stewardship of personal histories that address narratives of the African-American experience, according to a press release.
Illuminated and more visible are the tragic stories of racism in our country, now reawakened by our current state of political unrest. Yet, Saar quietly creates art to inform each viewer of her stories— like a constellation of the universe—whose connected stars form figures and stories from past civilizations, according to a press release. Describing her work in her own words, Saar states "It tells so many stories, so many histories."