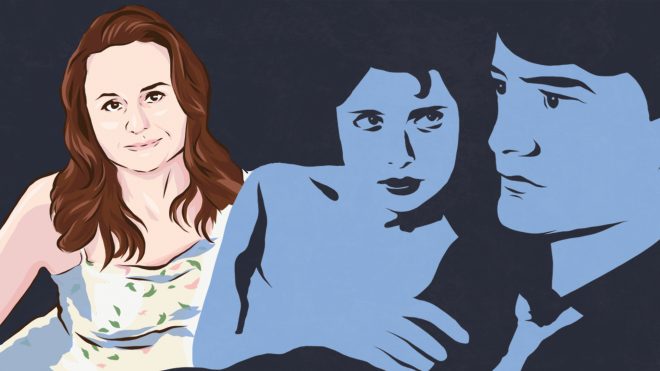 When she's not producing her next film with Jaywalker Pictures—the production company she shares with longtime friend and fellow producer and actor Laura Dern—Jayme Lemons helps produce cinematic magic here in Arkansas.
WORDS / SUMMER EL-SHAHAWY
ILLUSTRATION / PHILLIP HUDDLESTON
When it comes to film production, Jayme Lemons is a natural. She hails from our very own Natural State, sits on the Arkansas Cinema Society Board of Directors, and has collaborated on projects with Reese Witherspoon, Courteney Cox and Laura Dern. In 2017, she and Dern co-founded the production company Jaywalker Pictures, and this year Jaywalker Pictures struck a deal with Audible to bring a cinematic experience to the audio platform. 
Lemons said that this partnership is an opportunity to continue telling stories that she finds intriguing and to showcase particular storytellers. 
"It's an exciting challenge to discover how to make the kind of material we're interested in and do it in a way that still feels cinematic, but for an audio audience," Lemons said. "We're just getting started and every day brings something new and unique. At the end of the day, though, a good story is a good story."
Lemons couldn't ask for a better collaborator than Dern.
"It's an indescribable gift to have a producing partner in Laura Dern. We share a vision and set of goals and we have been the best of friends for over twenty years so, at this point, we essentially have a shorthand and very rarely disagree as to our approach or the types of projects we want to spend our time making," Lemons said. "I could not ask for a better partner and it isn't lost on me how much of a blessing she is in my life."
Though she's big-time now, Lemons had a humble start in the film industry. She got a job on a film shooting locally when she was a graduate student at the University of Arkansas. Her advice to anyone looking to get into the industry? Just go for it.
"I sort of found my way into the industry by meeting people on set, which led to meeting others, and so on," Lemons said. "I'm fortunate to have built many incredible and long-lasting relationships that I've kept throughout my career. I think for anyone interested in working in film or television, the best thing to do is just jump in with both feet and learn through experience."
One of Lemons's specialties is authentic, raw storytelling and she creates experiences that connect deeply with her audience. While Lemons said it would be impossible to choose a single favorite project, she said she was very proud of Enlightened and The Way I See It. Both productions exemplify her ability to dig deep into the nitty-gritty facts of life and create a beautiful, immersive experience through film.
"I love stories that, no matter genre or medium, still have a fundamental truth and a connectedness with our shared human experience," Lemons said. 
Lemons has spent her career working with strong, talented women who continue to transform the industry.
"Reese [Witherspoon] is an undeniable force in our industry and has paved the way for so many women to dream bigger—she's proof that our only limits are the ones we put on ourselves," Lemons said. "Courteney [Cox] has opened so many doors for me and others, and she continues to reinvent the kind of career she wants to have. She's not only a wonderful actress, but she's a whip-smart producer and director and she's super inspiring because she never stops taking on new challenges."
As a board member of ACS, Lemons said her hope is for the Arkansas film industry to grow and thrive. In addition to showcasing local talent, she said a creative industry is important to Arkansas because of the positive economic impact of local film production. 
"It goes far beyond simply the jobs on a film. It reaches the whole area through spending in local businesses, promotion for locations, equipment rentals, hotels, on and on," Lemons said. "Arkansas is also such a kind and welcoming environment in which to work. It's a secret that needs to get out to the wider film community."
Lemons has multiple exciting projects in the works across streaming services as well as a few films. She is expertly juggling work-life balance while she continues to further awareness of the film industry across the state.