One More Shot: Artist Matt Bradley passed on the opportunity to design the cover of Lucero's album "Tennessee." Fifteen years later, he got a second chance.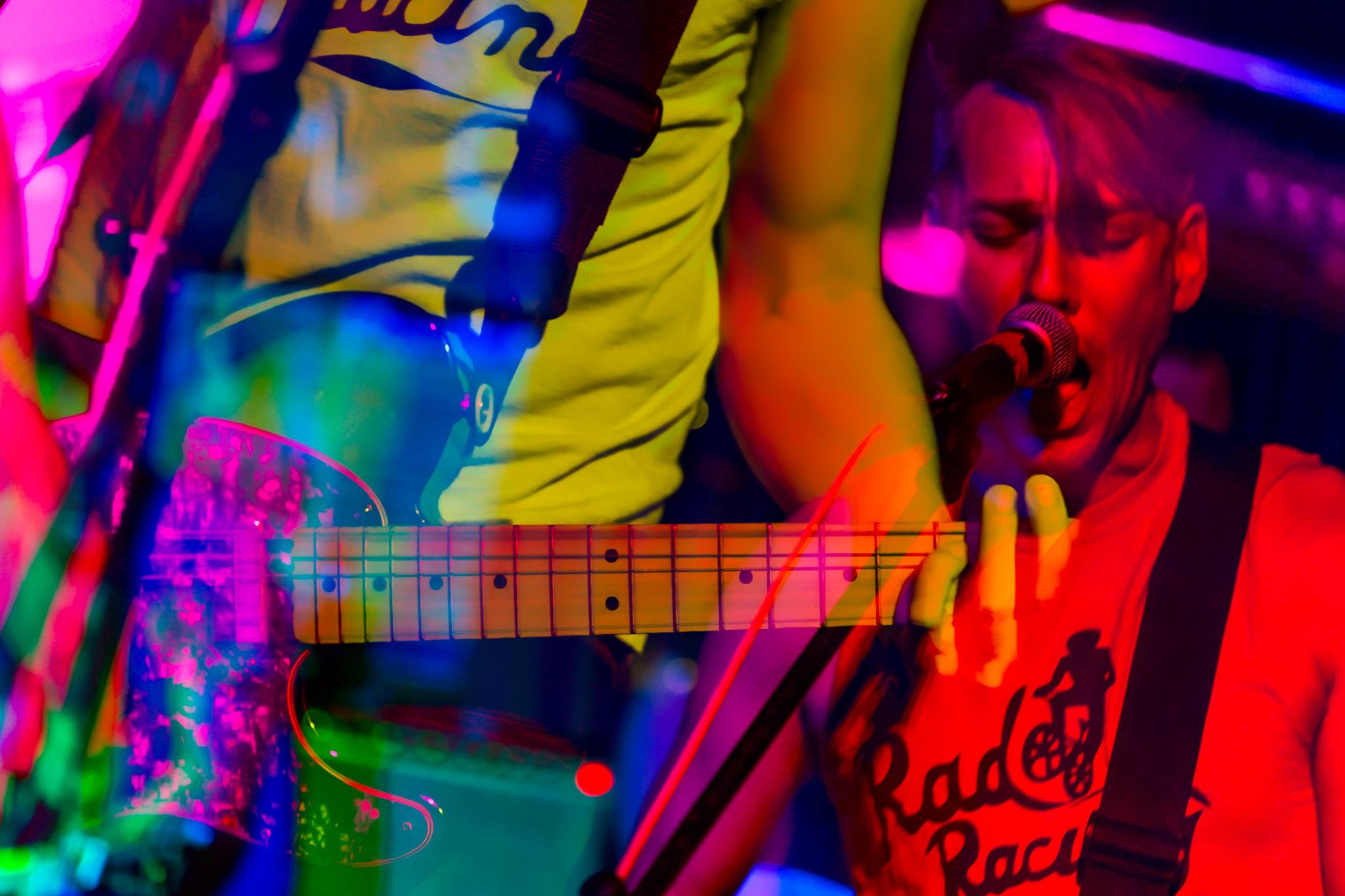 WORDS / DAVE MORRIS
PHOTO /KYLE BAUDOUR
Arkansas expatriate Matt Bradley is known to fans of the band Lucero for wearing "a jean jacket with a bullet in the sleeve" as referenced in the lyrics of the song "Tears Don't Matter Much." He's also a visual artist and he recently painted the cover for the new Lucero album All A Man Should Do released on September 18, via ATO records.
"'Tears Don't Matter Much' ended up being a song about a few of my favorite singer-songwriters around Arkansas and Memphis at the time," said Lucero frontman Ben Nichols. "Matt Bradley had been in a band called Superstar and my old band Red Forty played a bunch of shows with them. He had a Levi's jean jacket with a .22 bullet slipped into the red Levi's tab by the chest pocket. I thought that was pretty cool."
Bradley is currently based out of San Diego, but he grew up in Hot Springs and has also resided in Fayetteville, Memphis and New York before settling out west. He considers his Arkansas roots to be very influential on his artistic work. "I think it's in everything I do. I am very much a product of my environment and proudly wear that on my sleeve." He is part of a loose art-collective known as URADNZA which has existed in San Diego since 1991.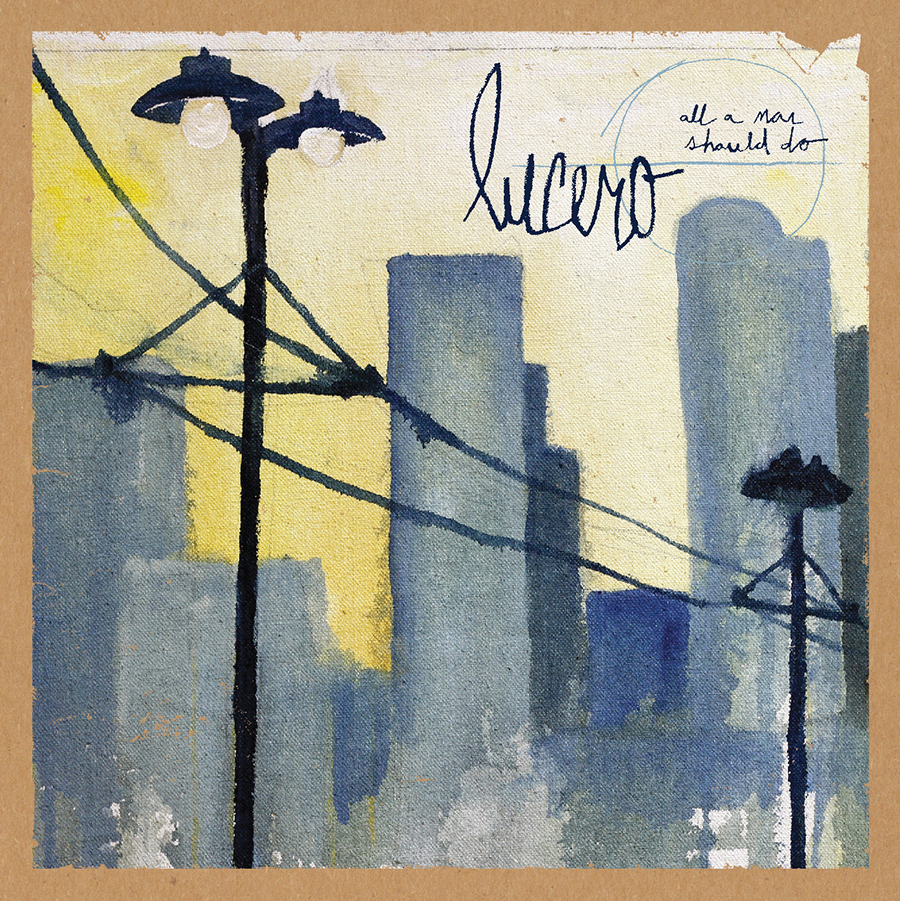 Bradley is "currently working on a series of paintings of photographs of UFOs" which he claims were partly inspired by "redneck conspiracy theorists from back home who sent (him) down the rabbit hole."
He executes this work through a very specific process. "I take screen grabs of alleged UFO photos and video from Youtube and then make paintings of those images. My work over the last few years has been all about myth, belief and experience. My subject matter comes from alternative histories, crypto-archeology, crypto-zoology, UFOlogy and conspiracy. Painting these UFO images as naturalistic landscapes legitimizes the image and presents it as documentary. There is no attempt to distinguish whether the images are authentic. 'I Know What I Saw' was the name of the exhibition I just had at Helmuth Projects in San Diego."
"Tears Don't Matter Much" isn't the only Lucero song Matt Bradley is linked to. "Funny story for all the Lucero fans," Bradley said. "The notorious "Chain Link Fence" was at an outdoor skate park in Hot Springs where we had shows. I'm pretty sure Red Forty and Superstar played. The girl on the fence was my roommate's girlfriend who'd come down from Memphis with us. Ben straight up stole her from him, then wrote a song about it!"
Although Bradley "has known the Lucero guys forever and loves them to pieces" and is even a former roommate of Lucero guitarist Brian Venable, it was specifically his recent work with UFOs that lead to him doing the new Lucero cover.
"Brian had seen the UFO paintings online and they were up against a tight deadline," Bradley said. "He called and asked me if I could make a painting for the cover in like a week. They wanted a cityscape, but without real identity or definition. I found some images online and used those as a reference. I painted a day and a night so they could choose. I guess there's a print that has both day and night, and the day version is the cover. Super stoked! They had asked me to paint the cover of Tennessee years ago and I totally choked. So it's great to have a chance to redeem myself!"
VISIT: uradnza.com/bradley_index.html