Lydia Clark-Kisida and Leslie Pennel team for "June"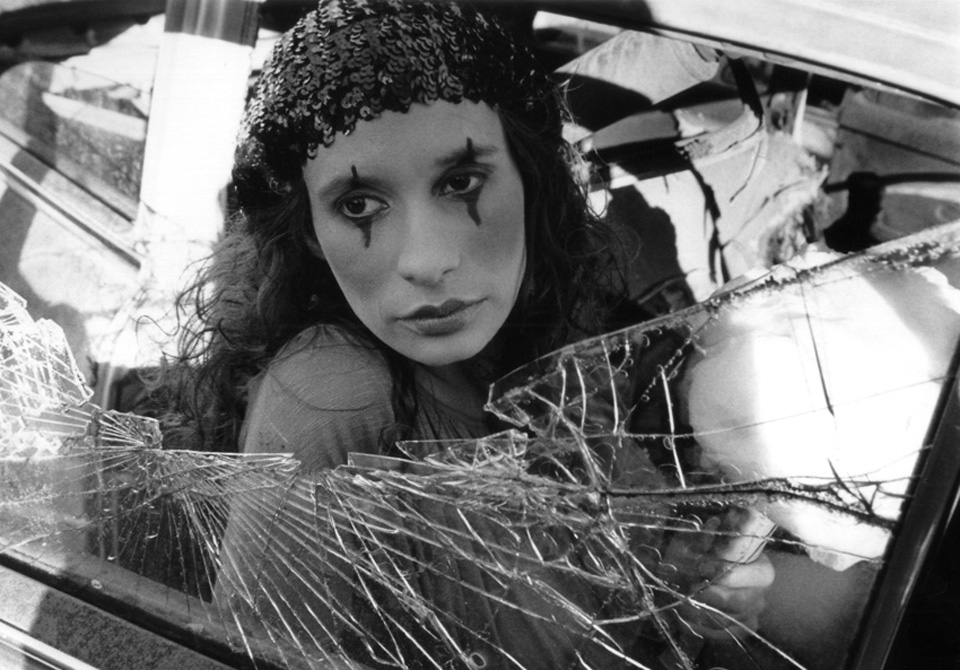 By Kody Ford
Idle Class Editor 
Lydia Clark-Kisida and Leslie Pennel recently collaborated on a photography project called "June" featuring model Jillian Swingle. The project came from an assignment in Kisida's photography class at the University of Arkansas.
The series was shot on black and white film. Clark-Kisida had long been intrigued by a junkyard tucked away off of College Avenue in Fayetteville.
"The landscape is lined with old cars, each unique machine reminding its witness of the cycle of life and death," she said. "I wanted these photos to speak about life and the variety of characters and emotions we feel when we think about loss and abandonment and time. As things change, fade, and die, time continues to move on and life happens with or without these people or objects."
She wanted the photos to have a carnival feel because it conjured up feelings of her childhood, variations of personalities and characters, and play. They also spoke to the fleetingness of life—the people, places and things that we leave behind.
"All of these factors in life make us who we are," she said. "It's our history. And that's what the photos mean to me."
Clark-Kisida grew up in an artistic family. Her mother was a former model and fashion enthusiast while her father was an artist and craftsman. As a child, she found inspiration in the work of family friend and fashion designer Stephen Sprouse.
"Stephen Sprouse was the epitome of someone who saw the parallels between art and fashion," said Clark-Kisida. "He combined high and low art, making high fashion available and appealing to all walks of life. I often find myself subscribing to that philosophy when making art. I love the idea of taking well tailored, beautiful, expensive garments and putting them in a setting that may be dirty, grungy, seedy, and raw."
Clark-Kisida took this direction for her story. She contacted Pennel, a noted fashion designer in northwest Arkansas whose Esque brand has gained notoriety in recent years. Together they went to work to make the shoot a success.
"I wanted to take Leslie's amazingly, meticulously composed Esque pieces, which could grace any mansion, country club, or high fashion runway, and juxtapose them in a setting which is old, broken, forgotten, and abandoned," said Clark-Kisida. "I did the hair and make-up in a way that makes the viewers guess if it is even the same model or not, throughout the photos. I'm really into the transformation you can create with photography, styling, fashion, hair and make-up."
Before having children, Clark-Kisida worked in New York, Los Angeles, Milan, and Tokyo as a fashion model for Elite Model Management, an experience that left its mark for her ability to become others and represent the work of designers.
"I loved that I could be transformed into anyone, of all classes and backgrounds, but that I was still that same old kid, playing with leather scraps on the floor of the Cotton Patch," she said.
Clark-Kisida is currently completing her BFA degree from the University of Arkansas in Art Education, with an emphasis in Photography and Ceramics. Pennel, a northwest Arkansas native and UA grad, founded Esque in 2005 after an internship in Edinburgh, Scotland. Her work was featured during Northwest Arkansas Fashion Week earlier this year.  She has also served as the fashion director for Art Amiss.
To see more of Clark Kisida's work, visit  http://onlocationphotog.com. You can learn more about Esque at http://www.facebook.com/esquedesign.
[AFG_gallery id='5′]