Little Rock Film Festival & the Clinton School of Public Service announce new film series at CALS Ron Robinson Theatre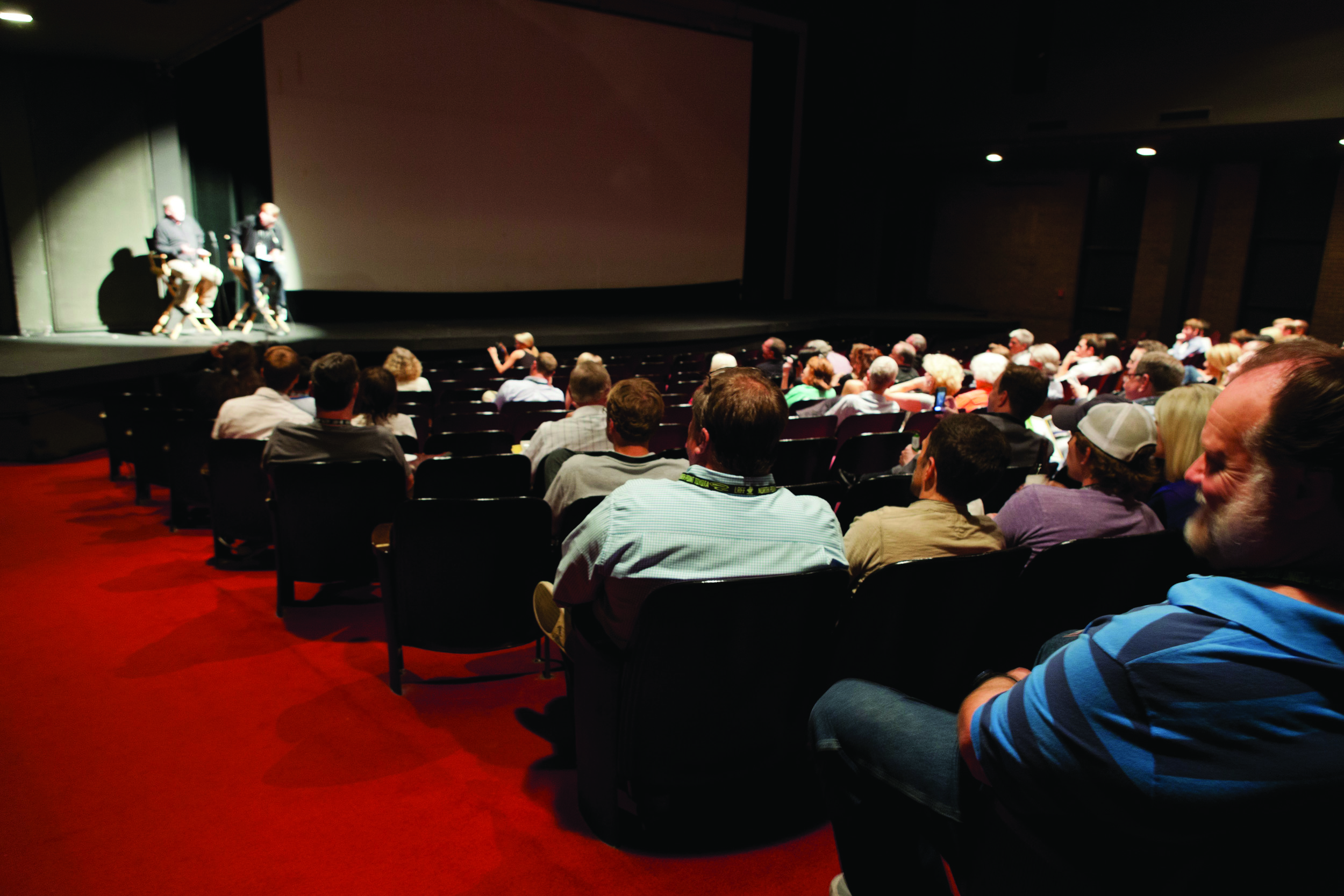 The Little Rock Film Festival and the Clinton School of Public Service announced today, their collaboration on a new film series to focus on important political and societal issues of the day. The series kicks off October 8th at 6 p.m with a free screening of the Syria documentary "Red Lines"; In person special guests will include one of the film's subjects Mouza Moustafa, and award winning filmmaker Andea Kalin.
This is the second new film series the LRFF has announced to launch this fall at the CALS Ron Robinson Theater. Little Rock Film Festival Artistic Director Brent Renaud said, "The Clinton School of Public Service is a local treasure with one of the most highly regarded lecture series in the entire country; we are thrilled to collaborate with them programming important social issue films and facilitating public discussions with newsmakers."
"Red Lines" follows the story of two people, Mouaz Moustafa, who was born in a refugee camp near Damascus, raised in Arkansas, schooled in politics on Capitol Hill and by the Libyan uprising, and Razan Shalab-al-Sham. Inspired by the Arab Spring, Razan and Mouaz watched from their two vantage points as, for a hopeful moment, anything seemed possible in Syria. Razan runs a Syria-wide activist network, deeply convinced that democracy is possible with women playing a special role in its realization. With his contacts in Washington, the Arab world, and the Free Syrian Army, Mouaz becomes a critical link between the rebellion and the West. Their story, "Red Lines," is about the transformative power of conflict and conscience. For more information, visit www.redlinesfilm.com.
The screening will take place in downtown Little Rock at the CALS Ron Robinson Theater and is free and open to the public. You may RSVP and find more information on the event here.