Justus Fine Art Gallery showcases virtual exhibit in April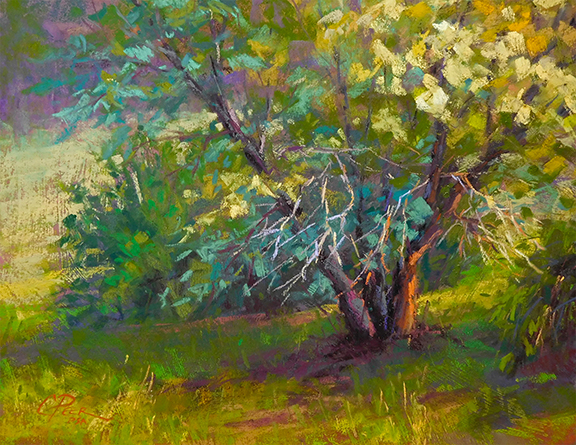 Due to the current necessary precautions recommended by the Centers for Disease Control and the state of Arkansas, Justus Fine Art Gallery will be hosting it's April exhibit online. The show will include a feature on "trees" with work by Beverly Buys, Dolores Justus, John Lasater, Linda Palmer, Charles Peer, and Rebecca Thompson. A selection of Tony Saladino's abstract paintings will also continue through the month of April. The virtual exhibit can be at www.justusfineart.com and on www.hotspringsarts.org.  Also, see embedded video below.
"I began hosting "tree exhibits" during the month of April several years ago and even though I may skip a year now and then, the importance of trees to us as individuals, along with our communities, and the entire world, remains a constant. Not only are they vital to our planet's health, they are a source of comfort and renewal. During these uncertain times, they remain as reminders of the kinship we share with the natural world," said gallery owner Justus.
Justus Fine Art Gallery offers a wide range of original art including sculpture, paintings, ceramics, photography, and more by recognized artists. Opening receptions are held in conjunction with the Hot Springs Gallery Walk held from 5 to 9 p.m. the first Friday of every month in downtown Hot Springs. Regular hours are 10 a.m. to 5 p.m., Wednesday through Saturday and by appointment, however due to the coronavirus restrictions, the gallery will only be open by appointment until authorized by the governor. Justus Fine Art Gallery is located at 827 A Central Avenue in Hot Springs, Arkansas. For more information, call 501-321-2335 or visit online.
Image:  "Morning Light" by Charles Peer