Justin Bryant Exhibition Set to Open at Arts & Science Center on May 11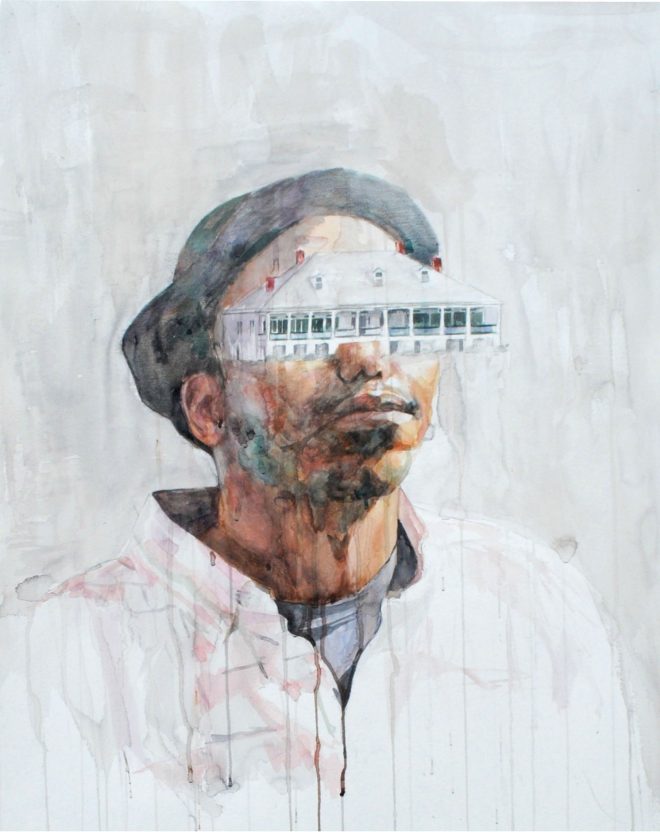 Color In Space: The Art of Justin Bryant opens May 11, 2017 at the Arts & Science Center for Southeast Arkansas (ASC). Bryant describes his work as "reflecting an aesthetic strategy that addresses the idea of color and space in relation to African American consciousness." These stunning watercolors feature Black men wearing architectural elements as crowns, goggles, or adornment. One piece, All the King's Men, is from ASC's permanent collection and eighteen new works will be featured.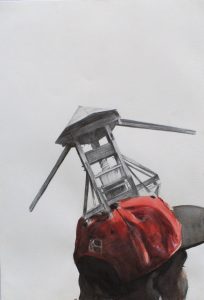 The medium of watercolor is used both artistically and as social commentary with the works having a quality of "here, not-here." Bryant utilizes the white of the paper as a component and fades the figures leaving the viewer to connect part-to-part in their mind. Color In Space sparks a conversation that is highly relevant as, according to artist David Clemons, Bryant's  "work becomes a form of civic engagement that forces the audience to see and consider the struggle of the other, to recognize the black man's trial to define himself."
Everyone is invited to a free opening reception on May 11 from 5:00–7:00 p.m. Refreshments will be served and the artist will be on hand with remarks at 5:30 p.m. Gallery admission for this exhibition is free thanks to the generous sponsorship of Simmons Bank. Exhibitions that will also be open that evening are RESILIENCE: Works from the Permanent Collection by African American Women, the annual Pine Bluff High School student art exhibit, and Magnificent Me a hands-on exhibition about the systems of the human body.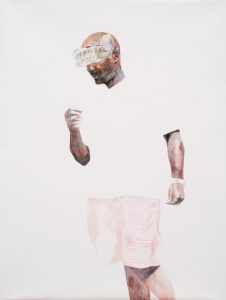 The Arts & Science Center, located at 701 S. Main St. in Pine Bluff, is open Tuesday–Friday from 10 a.m. to 5 p.m., Saturday from 1–4 p.m., and closed on Sunday and Monday. Gallery admission is free. Support for The Center is provided in part by the Arkansas Arts Council, an agency of the Department of Arkansas Heritage, and the National Endowment for the Arts. Hands-on science exhibitions are offered through ASC's partnership with Arkansas Discovery Network, a consortium of museums in Arkansas funded by the Donald W. Reynolds Foundation. For additional information about the ASC and sign up for upcoming event announcements, visit www.asc701.org.